UDACITY PyTorch Scholarship Challenge From Facebook 2018
You can ask questions or answer questions about this scholarship.
Please go to the bottom of this page.
Organisation : UDACITY & Facebook Artificial Intelligence
Scholarship Name : PyTorch Scholarship Challenge from Facebook 2018
Applicable For : Open to All
Application Last Date : October 23, 2018
Website : https://in.udacity.com/facebook-pytorch-scholarship
UDACITY PyTorch Scholarship Challenge
Earn a scholarship to learn how to build, train, and deploy state-of-the-art deep learning models with PyTorch
Related / Similar Scholarship : Udacity AWS Machine Learning Scholarship 2020
Who Can Apply?
** Applicants 18 years of age or older are invited to apply.
** This scholarship is open to all applicants interested in building their deep learning skill set.
How to Apply?
Just follow the below steps to apply for the PyTorch Scholarship Challenge from Facebook 2018.
Steps :
Step 1 : Go to the official website provided above.
Step 2 : Read the instructions carefully before applying.
Step 3 : Then Click on the "Apply Now" button in the home page.


Step 4 : Create your student account by entering your Name, Email Id & Password
Step 5 : After register your account, Fill the application form with the required details and click on Submit button.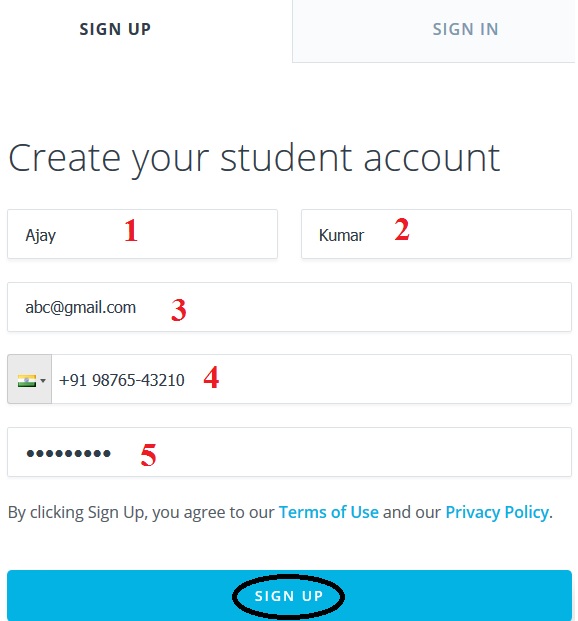 How it Works?
We'll review all applications and select 10,000 recipients to participate in the Scholarship Challenge Course.
Phase 1 – Challenge Course
During the first phase of this program, students take Udacity's "Introduction to Deep Learning with PyTorch" course. The duration of this course is two months.
Program participants will receive support from community managers throughout their learning experience in this course, and will be part of a dynamic student community and network of scholars.
Phase 2 – Full Nanodegree Scholarship
The top 300 students from the first phase of the program will earn a full scholarship to Udacity's Deep Learning Nanodegree program, where they'll cover Convolutional and Recurrent Neural Networks, Generative Adversarial Networks, Deployment, and more.
Students will use PyTorch, and have access to GPUs to train models faster, as they learn from authorities like Sebastian Thrun, Ian Goodfellow, Jun-Yan Zhu, and Andrew Trask.
Important Dates
** Applications Due – October 23, 2018 (9pm Pacific Time)
** Recipients notified – October 30, 2018 (9am Pacific Time)
** Recipients begin program – November 9, 2018 (9am Pacific Time)
Selection Criteria
Udacity will evaluate applications with a view to selecting recipients who possess
** Diversity of perspective and experience
** Goal orientation, and the desire to make an impact
** Demonstrated determination and grit
** Willingness to dedicate sufficient time to their studies
** Prerequisite knowledge where relevant
FAQs
1. Is the curriculum taught in English?
Yes, the program language for both the Challenge Course and the Udacity Nanodegree program is English.
2. Where does the program take place?
The program takes place 100% online. Students can work from wherever they want to, as long as they have a working internet connection.
3. What are the criteria for earning a full scholarship for the Deep Learning Nanodegree program?
From the 10,000 original participants, 300 will be selected for the full Nanodegree program scholarship based on
** Successful completion of the Challenge Course
** Level of participation and support of classmates in the student community
** Re-assessment of essays from the original scholarship application
** All the selection criteria used in Phase 1