Leap Scholarship 2021 : leapscholar.com
Want to comment on this post?

Go to bottom of this page.
Organisation : Leap Scholarship
Scholarship Name : Leap Scholarship 2021
Applicable For : Graduate Students
Applicable State/UTs : All India
Last Date : 30th Jul, 2021
Website : https://leapscholar.com/scholarship
Leap Scholarship
Leap Scholarship is available to students who apply via the LeapScholar Program.
Related / Similar Scholarship : Leap Scholarship 2022

The Leap Scholar program is the most comprehensive counselling program in India designed to guide students in their college application process to universities and colleges abroad.
After you apply for the scholarship, our team will contact you and guide you through the process of Leap Scholar program. Necessary details for scholarships will be collected under the Leap Scholar program.
Objectives
** Democratize access to quality higher education.
** To enable bright and ambitious Indian students to pursue an education abroad.
** To promote academic and professional fulfilment of each Scholar.
** To create student success stories who can inspire future Indian students to pursue global careers.
** To create the next generation of global leaders with a well rounded international education.
Eligibility
** You must be an Indian national.
** You must be a graduate with a minimum 60% marks or more than 6 CGPA.
** You must be applying to a university abroad for 2021 intake
** You must be a fresher or have 0-4 years of work experience.
** You must sign up and complete the college application process via LeapScholar Program.
** You will not be eligible for Leap Scholarship if you're already receiving a grant, reward or financial aid from your chosen college / university or any other foundation based in India or abroad.
How to Apply?
Apply to the LeapScholar Program by signing up on the link below
Steps :
Step 1 : Submit college applications
Step 2 : Submit scholarship application online
Step 3 : Interview with the committee
Step 4 : Results of the scholarship
What we are looking for?
We're looking for young dreamers who want to pursue higher education abroad and build successful careers. We believe that every student deserves the best education and opportunities to grow in his/her chosen profession and make an impact on society.
If you're a driven, career-oriented person who is looking to make a difference and grow India's presence in the world, Leap Scholarship is for you.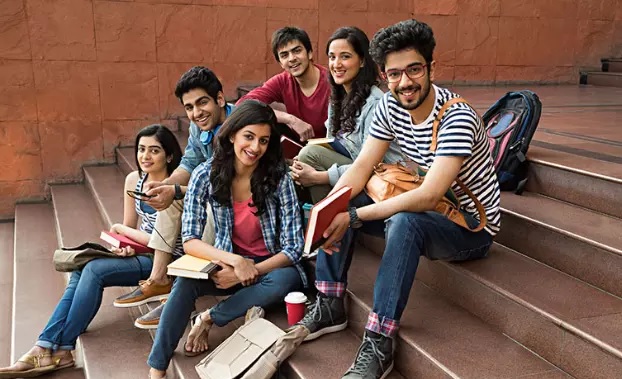 We accept applications from all over India from different academic backgrounds and institutions. Your past qualifications and work experience do not hinder your chances of receiving the scholarship. We strongly encourage you to apply if you meet the basic eligibility requirements.
Application Timeline
| | |
| --- | --- |
| Detail | Deadline |
| Apply for Leap Scholarship | 30th Jul, 2021 |
| Complete your college application form via LeapScholar | 30th May, 2021 |
| Submit approved Visa details | 30th Aug, 2021 |
| Results (For May 21 Intake) | 15th Sep, 2021 |
FAQs
1. What are the evaluation parameters for the LeapScholarship?
LeapScholar takes into account multiple factors and does not simply focus on your academic performance.
Some of the important criteria are :
Program of Study, Internships, Extra-curricular activities and interests, Research, Social impact.
2. What is the amount of LeapScholarship I can get?
The maximum amount of Scholarship available for each student is up to US$20,000 or the tuition fees for first year, whichever is lower.