Ashoka University District Development Fellowship 2021 : shortlist.net
Want to comment on this post?

Go to bottom of this page.
Organisation : Government of Punjab & Ashoka University
Scholarship Name : District Development Fellowship 2021
Applicable For : Indian Citizen
Last Date : 17th May, 2021
Website : https://shortlist.net/district-development-fellowship/
Ashoka University District Development Fellowship
This fellowship is a unique collaboration between the Government of Punjab and Ashoka University to bring about societal changes on ground while gaining considerable training and exposure.
Related / Similar Fellowship : NFI Fellowships 2021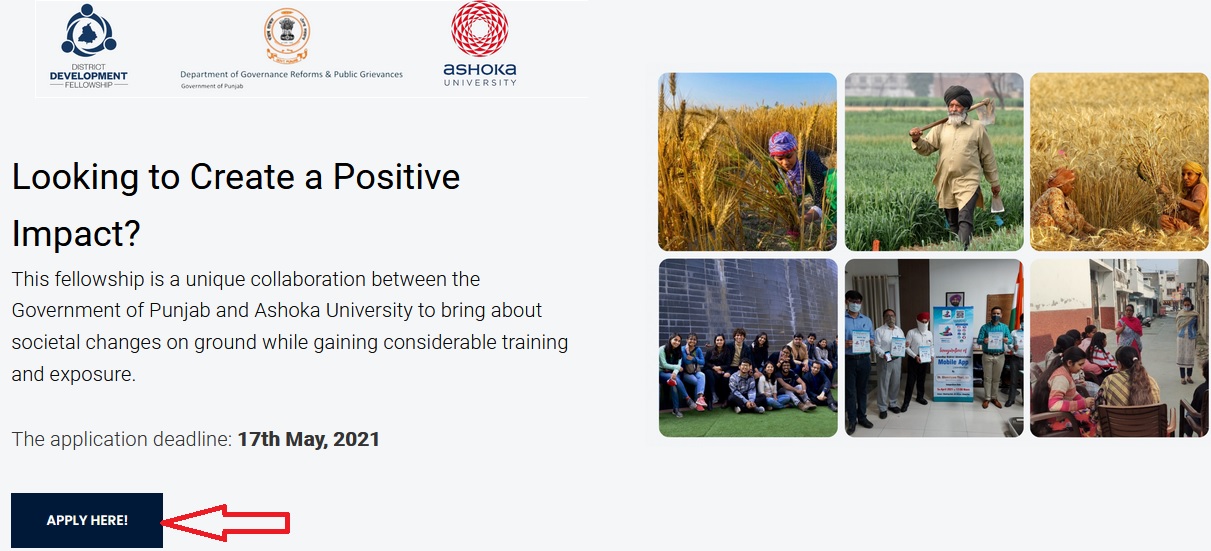 About the Fellowship
Under this experiential learning fellowship by Ashoka University, 30+ young individuals are placed at the State Head Quarters (Chandigarh) and across 22 districts of Punjab, to bring about reforms in governance and improvement in project implementation while gaining considerable training and exposure.
The fellows will work closely with the assigned department or district under the supervision of the Lead Governance to support with implementation, collaborations, research, data analysis as well as documentation.
Eligibility
** Completed post-graduation + 2 years of experience OR have at least 3 years of work experience after graduation.
** Proficient in both Hindi and English, with the ability to read and write in both.
** Not more than 30 years of age as on 1st July 2021.
** Hold an Indian citizenship.
P.S :
** Internships will not be counted as work experience.
** Only full time fellowships- for eg. YIF or Gandhi fellowship can be considered as work experience.
Qualities
** Prior experience in the policy and development sector, policy analysis/research and formulation is preferred.
** Previous experience and knowledge of data analysis skills is strongly preferred.
** Track record of initiative-taking and successful leadership roles.
** Willing to travel and stay anywhere in Punjab as per the needs of the program.
** Good analytical and writing skills are highly preferred.
Key Learning
** Deep understanding of nuances of public administration.
** Experience of working on policies related to social welfare and economic development.
** Work experience in stakeholder management through the implementation of government policies and schemes.
** Develop leadership skills and effective decision making.
** In-depth knowledge of a relevant topic of their choice.
** Connection to a broad network of development institutions and actors.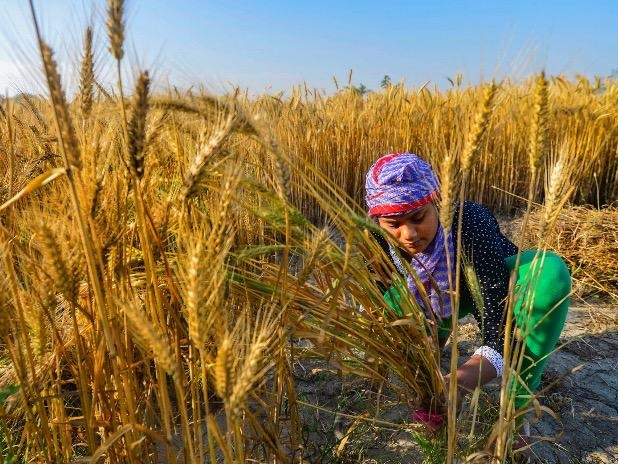 Preferred Competencies
** Program management skills in the management of development programs including monitoring and evaluation skills, data analysis and supervisory experience.
** Ability to establish and maintain strong working relationships with various stakeholders.
** High-caliber interpersonal communication (documentation and presentation skills), advocacy and negotiation skills and the ability to work collaboratively with teams.
** Ability to adapt to diverse educational and cultural contexts and maintain a high standard of personal conduct.
** Proficiency in MS Office (MS Word, Excel, and PowerPoint).
Selection Process
** All applications will be online and go live on 30th April, 2021.
** Application deadline: 17th May, 2021.
** Personal Interviews will be conducted in June 2021.
** Final Results will be announced by the end of June 2021.
P.S. – In case you don't hear from us, please check your spam folder.
What Will You Do?
The Fellows will get an opportunity to work in the assigned district/department while receiving training, mentorship and support for professional development from government officers and the programme team at Ashoka University.
Here's what a Fellow will do :
** Work closely with the Department Administrative Secretary/Directorate/ Deputy Commissioner and other officials to drive development initiatives at the State/District level.
** Ensure smooth execution of flagship government programmes and process re-engineer existing initiatives.
** Facilitate coordination and dialogue between various external and internal stakeholders for inter-sectoral convergence and implementation.
** Assess and evaluate the ground situation of the various programs/schemes.
** Conceptualize projects to address developmental problems.
** Prepare and share regular progress monthly updates with the Department of Governance Reforms and the Programme team.
** Research and documentation of best practices and innovations in governance.