Vidya Poshak Yuva Fellowship 2021-23 Karnataka : vidyaposhak.ngo
Rate this post:
[ Votes=

0

, Average =

0

]
Organisation : Vidya Poshak
Scholarship Name : Vidya Poshak Yuva Fellowship Application 2021-23
Applicable For : Graduate Students
Applicable State : Karnataka
Website : http://www.vidyaposhak.ngo/apply-for-vidya-poshak-internship-program/
Vidya Poshak Yuva Fellowship
Vidya Poshak strongly believes education is the solution for ending poverty. We envision that "Every children receives an excellent education".
Related / Similar Scholarship : Vidya Poshak Financial Support 2021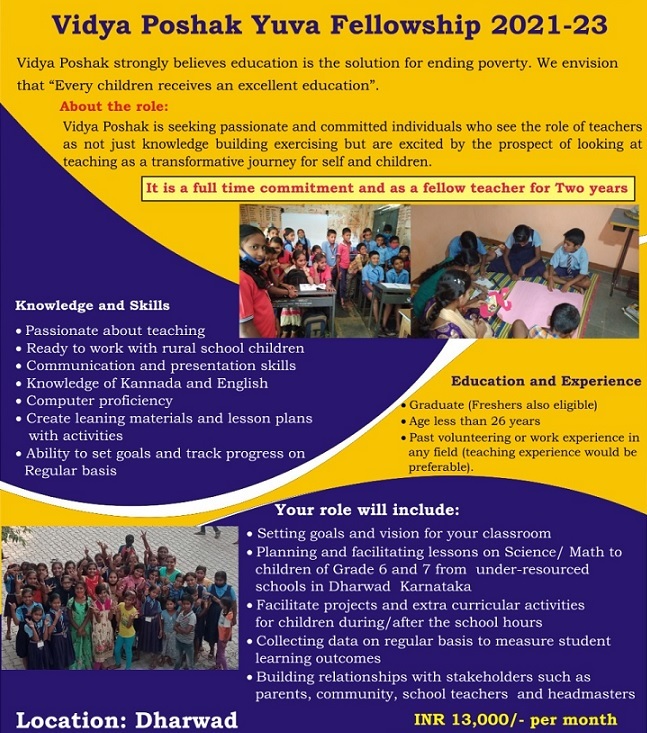 Who Can Apply?
Young graduates (between 21 to 26 years old) who are willing to commit to full-time as fellow teacher for rural school children
Why Should I Join?
** Opportunity to be at the forefront of the excellent education movement
** Believes in transforming the future of rural children through excellent education
** Space to bring your ideas into action in a culture that values innovation
Fellowship Duration
** Its is 2 years full-time commitment
** From July 2021 – Jun 2023.
How to Apply?
Visit www.vidyaposhak.ngo (Applications start from 2nd week of April 2021)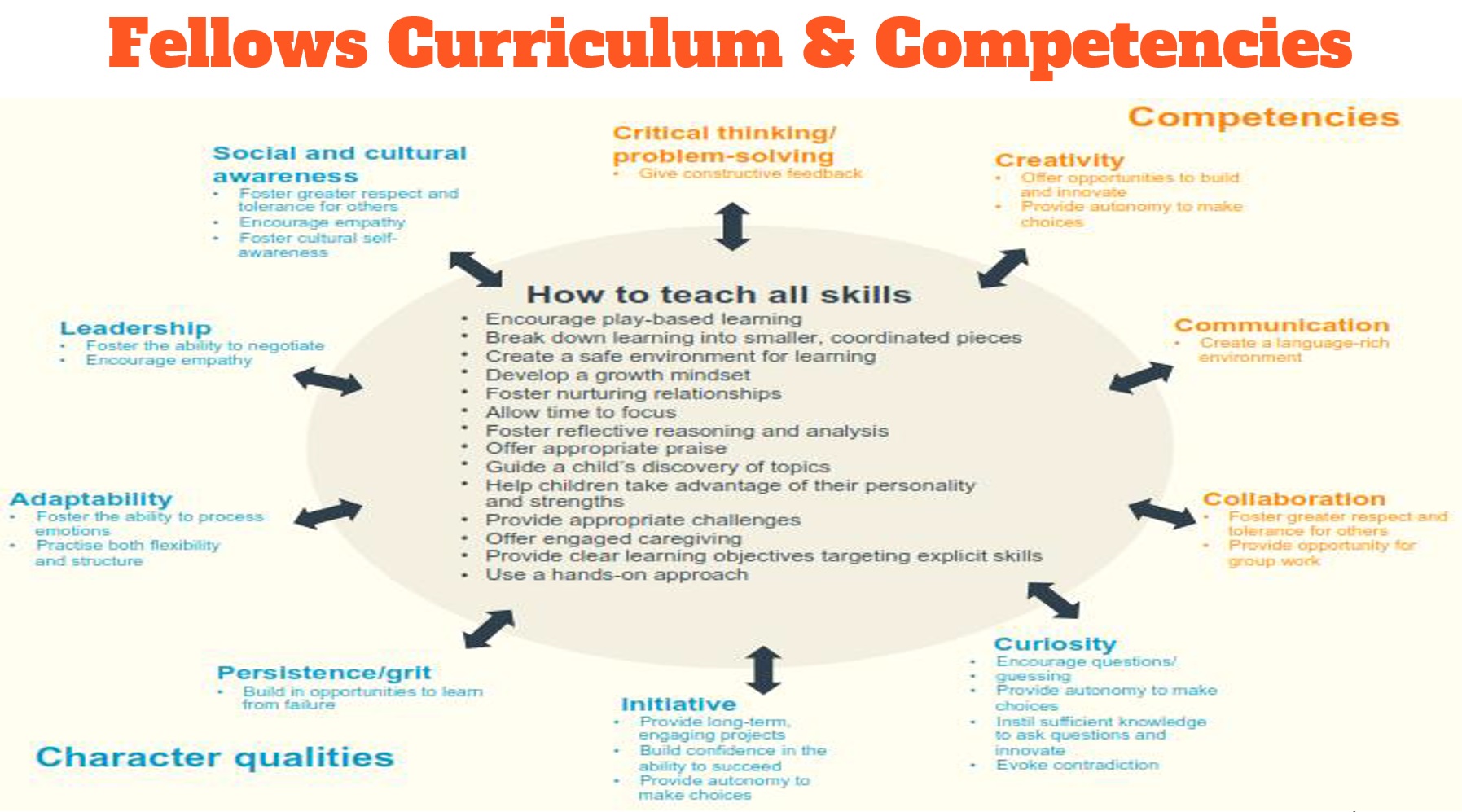 Selection Process
** There will be 3 rounds of selection process
** Shortlisted applicants will receive the information about next rounds
** Final round of interviews will be held in Dharwad
Deadline
The Final Deadline for accepting applications is second week of May 2021. The outcome will be communicated to you within 1 week.
FAQs
1. What will I gain by doing the fellowship?
** You will gain necessary Knowledge & Skills to become an Excellent teacher & a role model
** You will gain the necessary leadership qualities to be a change maker for your community
** Get to know & work on the the real challenges in the education ecosystem
2. I have given my final year exams and the results not yet came, still can I apply?
The fellowship will start from 2021 academic year ie July 2021 , If you will be available for fulltime and ready to work in a rural school around Dharwad , You can apply.
3. I completed my higher education/ PG, can I apply?
Sure, If you are passionate to teach and want to be a change leader and role model in the community
4. Where will I be placed if I get selected?
Dharwad, Karnataka and teaching will be in and around Dharwad village schools
5. Can other district candidates apply?
Yes, candidates from all over Karnataka who are fluent in Kannada and English can apply.
6. Will I be paid during my internship?
Yes, you will get Rs.13000 as monthly stipend for fellowship during the first year
7. Will I be trained initially?
** You will undergo three to four weeks training in pedagogy, systemic teaching skills and classroom management. An exposure to other potential educators/education entrepreneurs in the ecosystem will also be offered.
** Continuous on-Job training will be provided to enable you to become an excellent teacher
8. What are all the documents needed to submit along with the application?
You have to upload updated CV along with application
9. Can I send an application written copy by post?
** Only online application will be considered
** Any other questions Call/WhatsApp 9845038017 or 8861201831
10. What are all the skills needed for fellowship?
** Communication skill
** Presentation skill
** Basic computer skills
** Research and design skills