IOTA Career Academy i-SAT-21 Scholarship Cum Admission Test
Rate this post:
[ Votes=

0

, Average =

0

]
Organisation : IOTA Career Academy
Scholarship Name : IOTA Scholarship Cum Admission Test i-SAT-21
Exam Date : 06th Feb at 4:00PM to 5:30PM
Website : https://iota.org.in/i-sat20/
IOTA i-SAT
i-SAT-21 IOTA Scholarship Cum Admission Test Hold the opportunity for the most competent teaching as well as caring system of India.
Related / Similar Scholarship : Rice Talent Scholarship Test 2021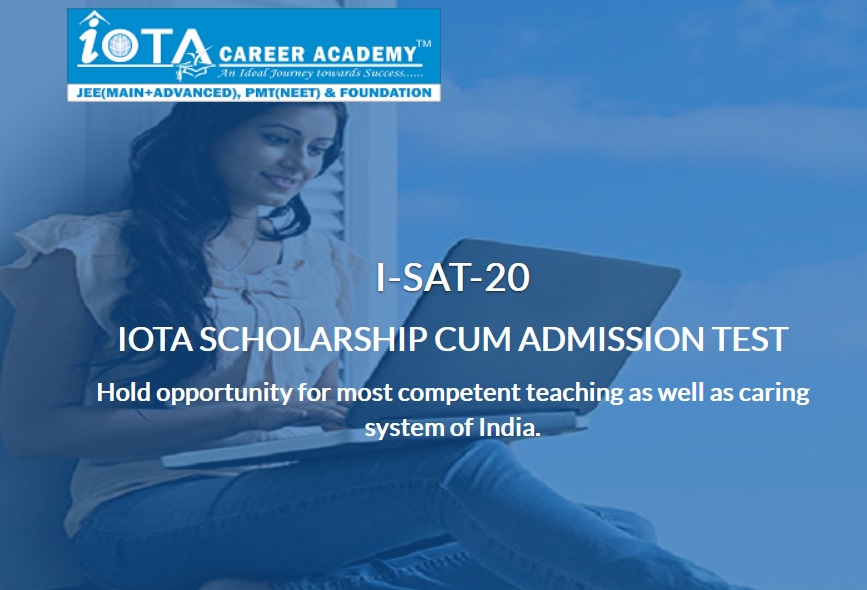 Advantages
** Study at IOTA with 100% scholarship on tuition fee.
** Secure absolutely 100% free crash course for 10th & 12th board exam on admission in one year or two year classroom course.
** Top-10 students of each batch will win cash prize (subject to admission in one year or two year classroom course only). For offline test student only.
** Top-10 students of each batch will be displayed in I-SAT album.
How to Register?
Visit the official website and Please fill your details in above web-form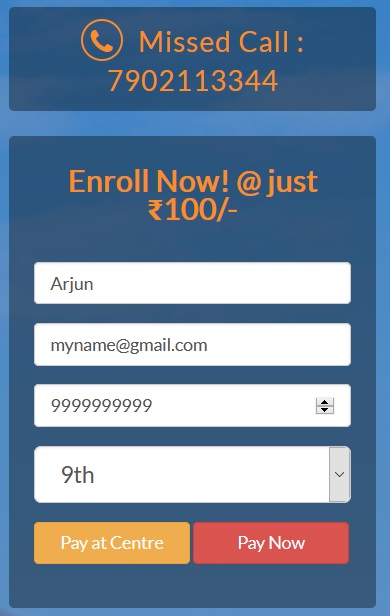 Why to Choose IOTA?
** Highly experienced faculties (DOCTORS, IITIANS & NITIAN).
** Competent classroom teaching comparable to leading coaching institute of India.
** Highly comprehensive study material for competitive exams (JEE / NEET / NTSE / KVPY / Olympiads) and board exams.
** Daily Practice Problem (DPP) coverage in the running class.
** "Classroom-concepts + classroom-practice" – bridge program to increase subject interest among students.
** Work / strategy to increase question solving ability and enhancement in speed.
** Weekly test & monthly mega test for level building towards success. Parents will be informed about the test result and backup classes provided to the students by the admin head.
** Separate Hindi & English dropper batch.
** Students maintain file of daily progress themselves, which will be reviewed by faculties.
** Regular PTM for welcoming suggestion / feedback from the parents.
** Subject-wise doubt sessions.
Why to study Foundation in IOTA?
** Separate faculty for subjects : Maths, Biology, Physics, Chemistry, English, SST & Mental Ability.
** Separate classes for CBSE & ICSE board students.
** Proper notes making process while discussing concepts in the classroom.
** Random group discussion of questions.
** 4 days classes per week.
** Regular review of each student's homework.
** Extra support for weaker students on week days / specially Maths & Science.
** Guaranteed double revision of entire syllabus.
** Progress and query tracking by foundation admin staff.
** Students are cared for unit test / half yearly test and final exam.
Facilities
** i-tutor lab for the classroom course students for revision of daily classroom recorded lecture.
** Separate library for boys and girls under the supervision of attendant.
** Van facility within 18 km radius.
** Separate PG facility for boys and girls.
Scholarship Criteria
Offline Test Scholarship Criteria :
| | | |
| --- | --- | --- |
| S. No. | I-SAT Marks % | Scholarship % |
| 1 | Above 80 | 100 |
| 2 | 75-80 | 90 |
| 3 | 70-75 | 85 |
| 4 | 60-70 | 80 |
| 5 | 50-60 | 70 |
| 6 | 40-50 | 60 |
| 7 | 30-40 | 50 |
| 8 | 25-30 | 45 |
Online Test Scholarship Criteria :
| | | |
| --- | --- | --- |
| S. No. | I-SAT Marks % | Scholarship % |
| 1 | Above 80 | 60 |
| 2 | 75-80 | 50 |
| 3 | 70-75 | 45 |
| 4 | 60-70 | 35 |
| 5 | 50-60 | 30 |
| 6 | 40-50 | 25 |
| 7 | 30-40 | 20 |
| 8 | 25-30 | 15 |
Cash Prize Criteria
| | | |
| --- | --- | --- |
| S. No. | i-SAT Rank for Admission | Prize Amount |
| 1 | 1 | Rs. 3,000 |
| 2 | 2 | Rs. 2,000 |
| 3 | 3 | Rs. 1,000 |
| 4 | 4 to 10 | Rs. 500 |
| 5 | 11 to 20 | One IOTA t-shirt |