NIUA ISCF 2021 India Smart Cities Fellowship : National Institute of Urban Affairs
Organisation : National Institute of Urban Affairs
Fellowship Name : India Smart Cities Fellowship Programme ISCF 2021
Applicable State/UTs : All India
Last Date : 31.01.2021
Website : https://www.niua.org/iscfip/
NIUA ISCF
Applications are invited for India Smart Cities Fellowship Programme ISCF 2021.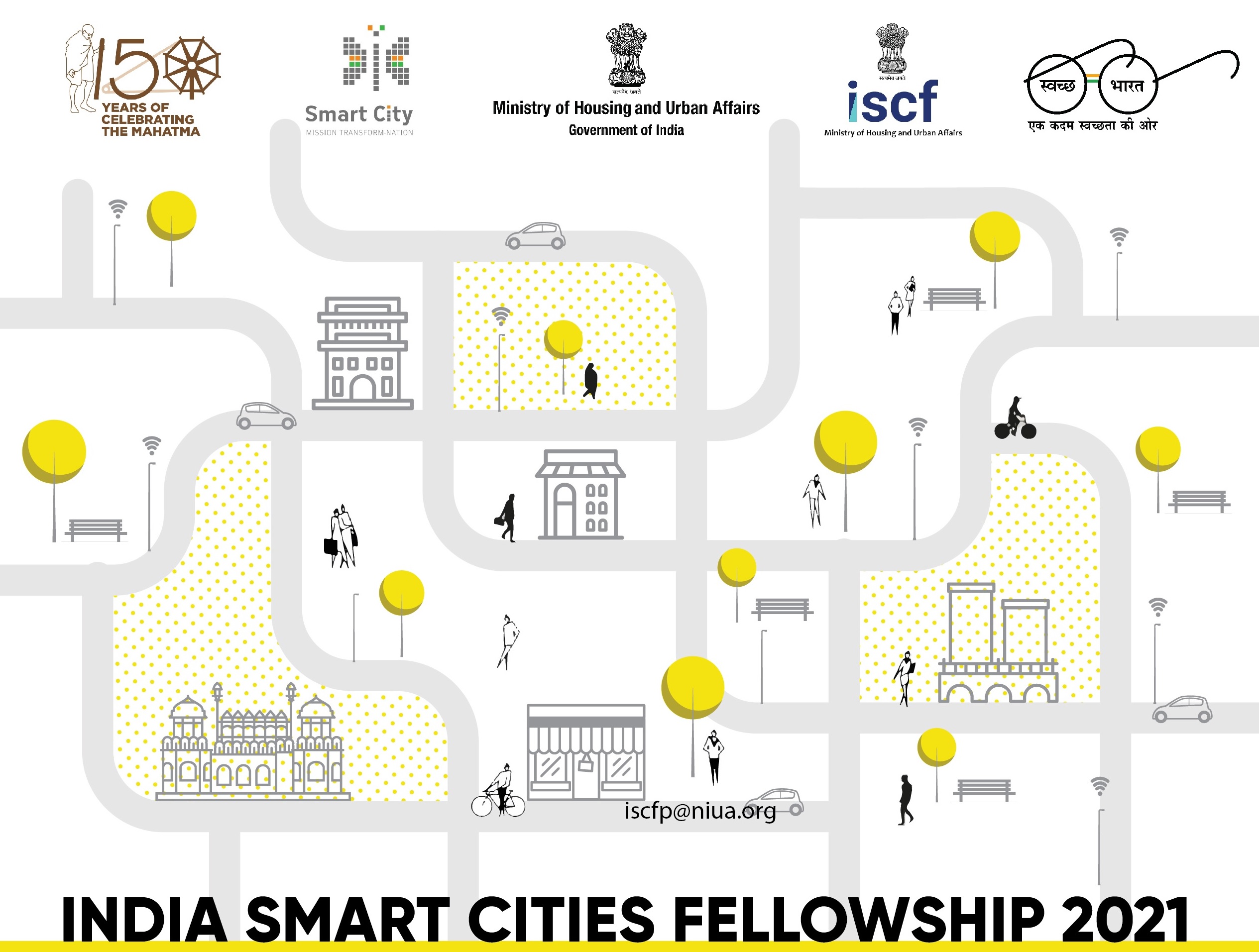 About Fellowship
The India Smart Cities Fellowship is an initiative of the Ministry of Housing and Urban Affairs under the Smart Cities Mission to cultivate youth leadership and usher vibrancy in the design of India's urban future.
The Fellows will receive the opportunity to provide solutions to pressuring challenges being faced by India's urban sector.
The Fellows will be engaged for a period of one year, extendable up to an additional one year, subject to a performance review. Over the course of a year, the Fellows will work with Smart Cities in the tough but exciting work of implementing cutting-edge, high-impact solutions to key urban problems.
Eligibility
1. Applicants may be fresh graduates, postgraduates or PhD-holders from premier educational institutions, having obtained 1st division or 60 percent marks. Applicants should not be older than 35 years old as of 31 March 2021.
2. Graduates with 1st Division or minimum 60% marks; or, Post Graduates with 1st Division or minimum 60% marks; or, PhDs from premier institutions/universities.
3. The candidates to be considered for the Fellowship should be from an institute of repute in the following fields, but not limited to
** Urban Planning
** Urban Design
** Engineering and Infrastructure
** Information and Technology
** Data Science
** Artificial Intelligence
** Machine Learning
** Data Governance
** Urban Mobility
** Social Development
** Environment
** Climate Resilience
** Disaster Management
** Health
** Finance
** Education
** Urban Competitiveness
How to Apply?
Applications are invited in a prescribed format online via this webpage. This application will be open to the general public for up to 45 days.
Apply Online : http://niua.org/iscfip/registration/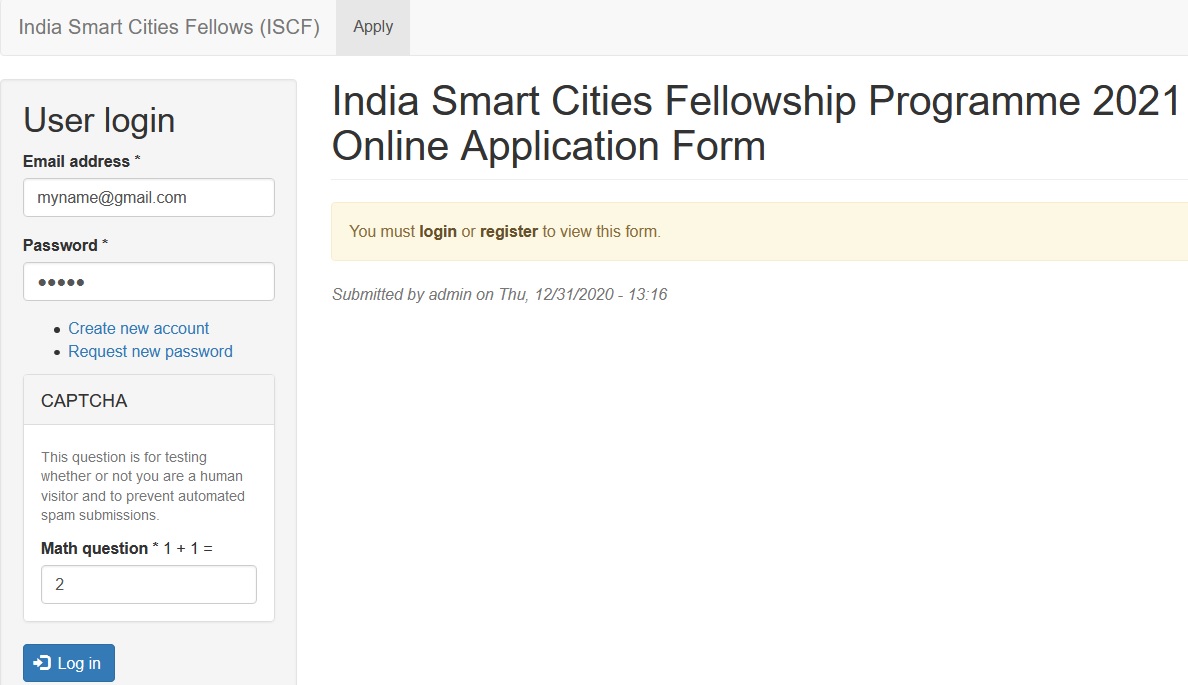 Applications are to be submitted online only. For enquires, write to iscfp [AT] niva.org.
Number of Fellows
60 Candidates will be selected for Fellowship. Of this, a predetermined fraction of Fellows will be those who's Fellowship will be extended from the ongoing cohort.
Selection Procedure
Applications will be invited in a prescribed format online, via this webpage. This application will be open to the general public for up to 45 days.
The applications will undergo the necessary scrutiny via checks for de-duplication and ineligibility and will be marked based on pre-decided criteria for educational qualification, prior research experience, and work experience provided, along with a Statement of Purpose and a Concept Proposal requested in the online application. The final selection of candidates will be done via personal interviews.
FAQs
1. Would there be an option of part time engagement or Work from Home available for the Fellowship program?
India Smart Cities Fellowship Programme is a full-time engagement with the Smart Cities Mission. Work from Home or part-time engagement options is not available within the programme.
2. Will I be paid a stipend for the fellowship?
A consolidated amount of Rs. 60,000 per month per Fellow, inclusive of local transport allowance, will be paid to India Smart Cities Fellows. Fellows will be allowed Travel and Dearness Allowances based on approved norms of the Fellowship.
3. What are different ways of applying for the program?
You can only apply online in the prescribed format through the application form floated on this webpage. No other form of application shall be accepted.
4. Would there be an option of part time engagement or Work from Home available for the Fellowship program?
India Smart Cities Fellowship Programme is a full-time engagement with the Smart Cities Mission. Work from Home or part-time engagement options is not available within the programme