DCE Scholarship Kerala Civil Service Fee Reimbursement 2020-21 : dcescholarship.kerala.gov.in
Organisation : Kerala Directorate of Minority Welfare
Scholarship Name : Civil Service Fee Reimbursement 2020-21
Applicable For : Muslim, Christian, Sikh, Buddha, Parsis, Jain community Students
Applicable State : Kerala
Application Last Date : 15.01.2021
Website : http://dcescholarship.kerala.gov.in/dmw/dmw_ma/dmw_ind.php
DCE Kerala Civil Service Fee Reimbursement
Kerala Directorate of Minority Welfare invites online applications for Civil Service Fee Reimbursement for the year 2020-21.
Related / Similar Scholarship : DCE Kerala MTS 2020-21
Eligibility
1. Should belong to Muslim, Christian, Sikh, Buddha, Parsis, Jain community
2. Should study in Government approved institutions
3. Family Annual income should not exceed 8 Lakhs
4. Should be a native of Kerala
How to Apply?
Just follow the below steps to apply for the Civil Service Fee Reimbursement 2020-21.
Steps :
Step 1 : Go to the official website of Kerala Directorate of Minority Welfare through the URL provided above.

Step 2 : Then Click on the "Civil Service Fee Reimbursement" under Types of Scholarship.

Step 3 : Next read the instructions carefully and click on the Apply Online link.

Step 4 : If you have already registered with DMW Scholarships, Do Applicant Login Please use your SSLC/ 10th standard detail in the first paragraph of registration
Step 5 : Fill the form with the following details to complete the scholarship application
1. Matriculation or equivalent examination passed by the applicant
2. Bio data of Applicant
3. Permanent Address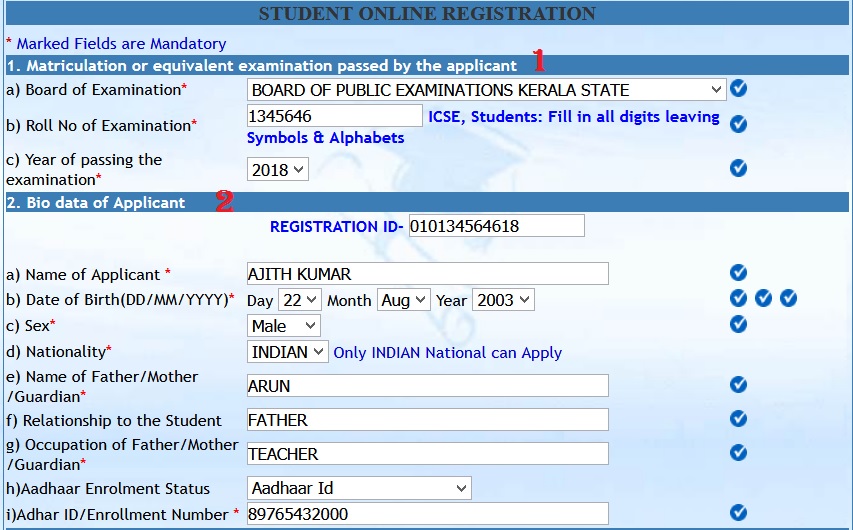 4. Communication Address( Tick if Same as Permanent Address)
5. Details of Previous Institution and course based on which scholarship is being sought
6. Bank Details
7. Password Settings
Step 6 : Accept the declarations, type the captcha image and finally click on the Submit button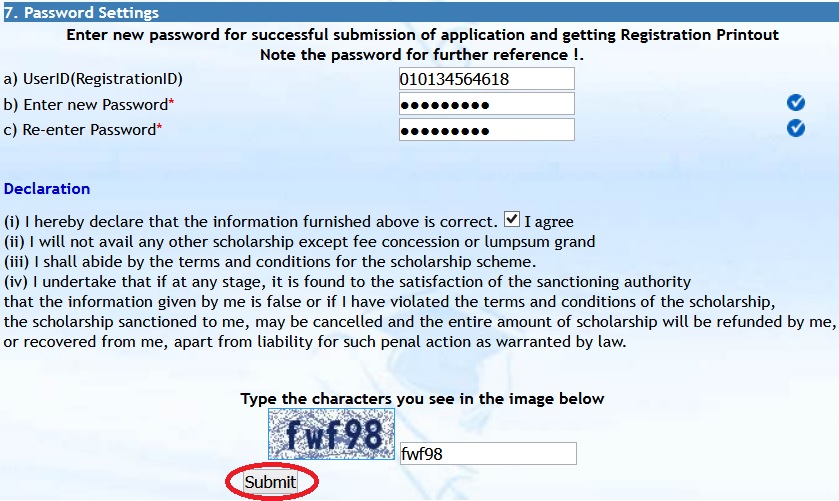 Scholarship Amount
** Tuition Fee : Rs.20,000/-
** Hostel Fee : Rs.10,000/-
Notification :
https://www.scholarships.net.in/uploads/pdf2020/46064-CSFR.pdf
FAQs
1. What is Registration ID number
This will facilitate to authenticate your Identity and will help in avoiding duplication
2. Can I apply one or more scholarship
yes, you can apply one or more scholarship
3. What should I do, if I do not find my institute name in the drop- down menu?
You should immediately approach the institute to contact Scholarship Office .
4. What is to be done after submitting the online application ?
After submitting the application online, you should take a print out of the application, sign and submit it with requisite/supporting documents to your institution.
5. How to check the status of my application?
By logging-in with your registration Id ,date of birth and password you can check the status of your application anytime. In the home page, 'Registered students list' link also provides the status of your application.
6. What happens, if I detect mistakes after forwarding the applications to the institutes?
You should intimate the institution regarding the mistakes. The institution can revert the verification status, which allows you to edit the details.
Correct the details, take the print out and resubmit the print out to the institution for online verification.
Helpdesk
For any queries please send mail to dcescholarship [AT] gmail.com or contact the Help Desk Numbers 9446096580; 0471-2306580; 9446780308