Inlaks Shivdasani Foundation Fine Art Awards 2021 : inlaksfoundation.org
You can ask questions or answer questions about this scholarship.
Please go to the bottom of this page.
Organization : Inlaks Shivdasani Foundation
Grant Name : Fine Art Awards 2021
Applicable For : Young Artists
Applicable States/UTs : All India
Application Last Date : 1st October, 2020
Website : https://www.inlaksfoundation.org/art/fine-art-award/how-to-apply/
Inlaks Fine Art Awards
The Inlaks India Foundation invites applications for the selection of Inlaks Fine Art Awards 2021.
Related / Similar Grant : Inlaks Foundation Theatre Award 2021

The award is intended to help young artists in their formative years to develop their creative talent. It provides financial assistance to enable them to work independently anywhere in India.
About the Award
** The Award is worth Rs.3, 00,000/- (Three lakhs only) for a period of one year.
** The awardee will have to attend an art residency programme within India for a period of 4 weeks during the course of the year.
Eligibility
** The applicant for this award should be a young emerging artist under the age of 30 (by 31st December in the year of application).
** The applicant may be a recent graduate/post-graduate or a final year student from a leading Indian institute for visual arts in India. No student of a first year master's programme will be considered.
** The recipient should not be holding a similar/ government scholarship or award during the same tenure.
** If the candidate has applied for the award earlier, he/she must submit a new body of work if they reapply.
** In the case of an applicant not having a formal degree in the visual arts, it is desirable that he/she would have participated in organized art exhibitions.
** The applicant for this award must be an Indian citizen, currently resident in India.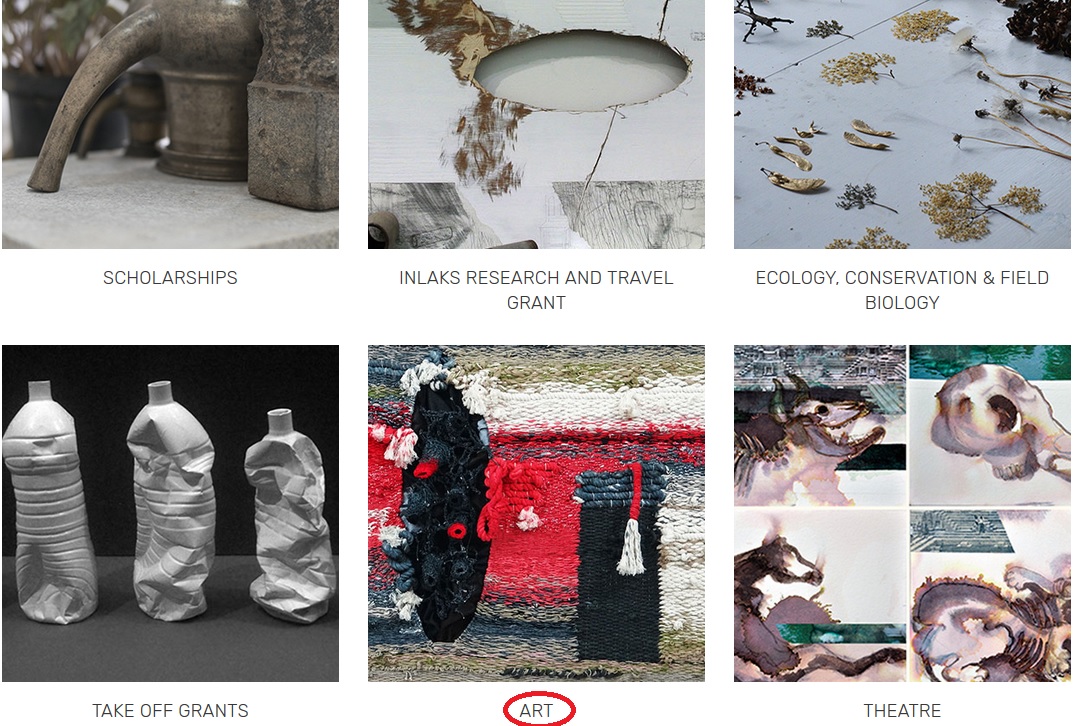 How to Apply?
The downloaded application form may be filled in by hand or by type and should be emailed to gladys [AT] inlaksfoundation.org with the following attachments as listed below.
Download Application Form :
https://www.scholarships.net.in/uploads/pdf2018/28299-Form.docx
Application Format
1. Name
2. Date Of Birth
3. Correspondence Address
4. Mobile
5. Present Occupation
6. Education Qualifications
7. Outline Of Your Plans If You Were To Be Offered The Award. This Should Include
(i) Details Of Your Intended Project
(ii) A Timeline For The Project's Different Stages (Not More Than 400 Words)
8. Artist Statement – Description Of Your Practice And Areas Of Interest (Not More Than 300 Words)
9. How Will The Funds From The Award Be Utilized (Not More Than 300 Words).
Required Documents
Attachments To Include Together With The Duly Filled-In Form
1. CV/Resume – PDF
2. Art Work
A. Stills to be compiled into one PDF file (not exceeding 10MB)
B. Audio/Video to be sent as links on any of the following online platform such as artist website/ vimeo/ youtube/ soundcloud. If links are password protected, please provide the password.
C. All works to include a list of captions (TITLE, MEDIA, YEAR, DURATION, SHORT DESCRIPTION)
3. Evidence Of Birth Date – Pan Card Copy/Aadhar Card Copy/Driving License
Last Date
The Last Date for receiving applications for these awards is October 1st, 2020.