Webdy Scholarship Test 2020
Organisation : Webdy
Scholarship Name : Webdy Scholarship Test 2020
Applicable For : Student from class 9th to post graduation
Applicable State/UT : All India
Last Date : 30th November, 2020
Exam Date : 14th-20th December,2020
Website : https://www.webdy.in/
Webdy Scholarship Test
Webdy Scholarship Test for Youth is a merit based scholarship test conducted by Webdy with the assistance of various Educational Institutions, trusts and NGOs from all over India.
Related / Similar Scholarship : Webdy Scholarship Test 2021
Objective
The sole objective behind conducting the scholarship exam is to motivate meritorious and talented students and resolve financial problems in their family which restrain them from obtaining quality education in reputed institutions.
With the help of Webdy scholarship they will be able to enroll in their dream courses and create a better future for themselves and their family.
Eligibility Criteria
Student should have secured not less than 50% marks in any academic examination. Student from class 9th to post graduation can apply.
Benefits :
Achieve cash prize that can utilized for further studies. You will get appearance certificate.
How to Apply?
Just follow the below steps to apply for Webdy Scholarship Test 2020.
Steps :
Step 1 : Visit the official website of Webdy through provided above.
Step 2 : Read the instructions carefully and click on "Apply Here" button.


Step 3 : Fill the registration form with the required details.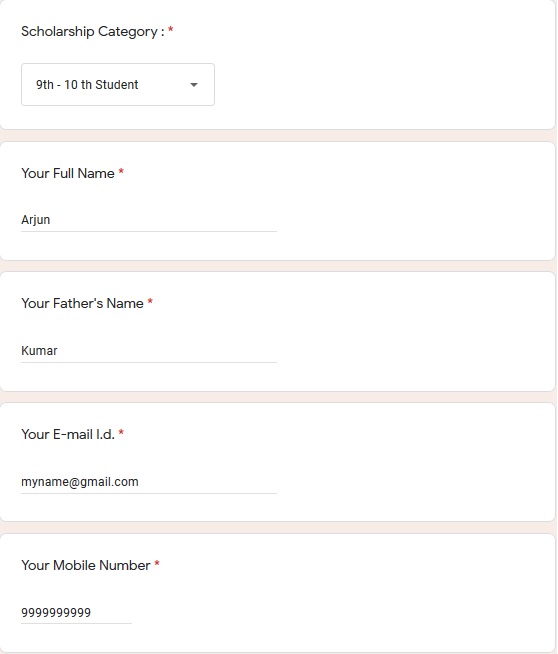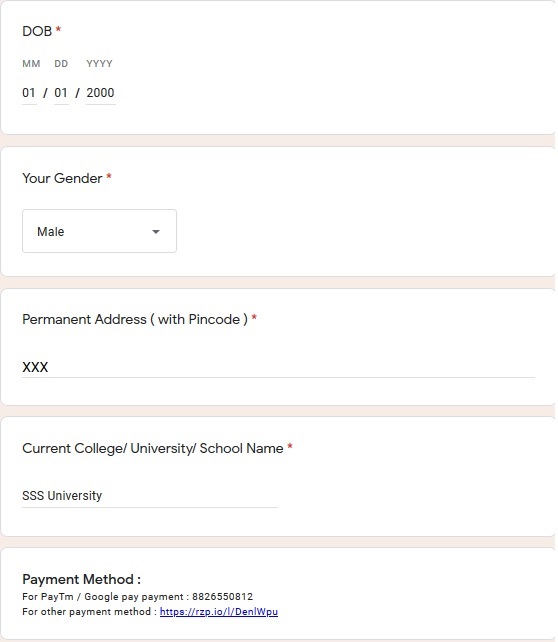 Step 4 : Pay your exam fee using the following method,
Payment Method :
For PayTm/ Google Pay : 8826550812
For any other method : rzp.io/l/DenlWpu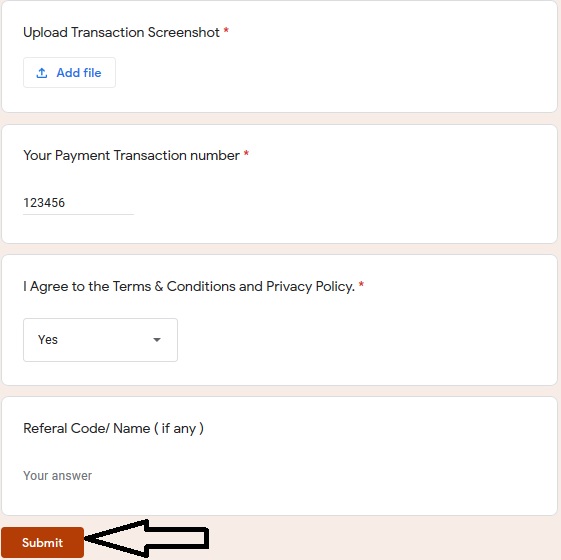 Step 5 : Finally click on "Submit" button to complete your registration.
Note :
1. A valid email account and mobile number, which will be used to send all necessary information/ updates to the applicant.
2. After approved of payment, you get confirm message on you mobile number with you registration i.d.
Apply Fees
** For Class 9th-12th – Rs. 10/- Only
** For Graduation – Rs. 20/- Only
** For Post Graduation – Rs. 20/- Only
Important Dates
** Last date for apply – 30th November, 2020
** Exam dates – 14th-20th December,2020
** Result date 30th December, 2020
Scholarship Prize
Class 9th to 10th :
Rank 1-3 = 10000 INR
Class 11th to 12th :
Rank 1-3 = 15000 INR
Graduation :
Rank 1-3 = 25000 INR
Post Graduation :
Rank 1-3 = 25000 INR
FAQs
1. Is there any negative marking for exam?
No, Negative marking and will be of Multiple Choice Based Questions.
2. Why we charge fee?
We charge a fee so that we do not get additional registration and students are serious and responsible for taking the exam.
3. How can I receive scholarships notifications?
You will receive either through your registered mobile number/email given while enrolling scholarship.
Mission :
We will be providing scholarships to a total of 50,000 students in India with a cash award and will help more than 10,000 students (Graduation/post graduation) in getting admission to various Universities/Institutions/Colleges through scholarship.
Contact
If you have any questions about a scholarship and can't find the answer. Best resource will be mail @ connect.webdy [AT] gmail.com .