Vapim Educare V-SAT 2020 Scholarship Aptitude Test : vapimeducare.com
You can ask questions or answer questions about this scholarship.
Please go to the bottom of this page.
Organisation : Vapim Educare
Scholarship Name : V-SAT 2020 Vapim Scholarship Aptitude Test
Applicable For : Diploma & UG Students
Applicable State/UTs : All India
Last Date : 31.05.2020
Website : https://vapimeducare.com/vsat2020/
Vapim V-SAT
V-SAT is a platform for all Indian students who cannot continue their studies due to lack of Money and Proper Resourses.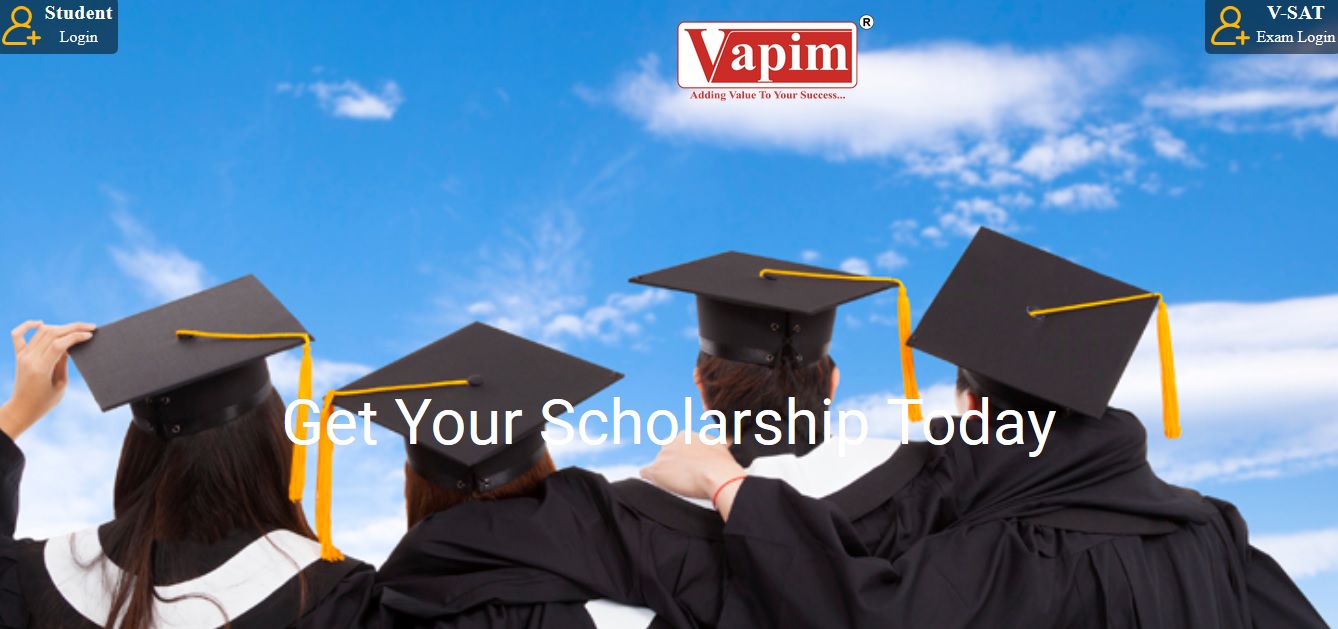 We Provide up to 100% Scholarship in tuition fees for Deserving students and remaining on their grades in all associated Universities/ Colleges who enrolled for V-SAT.
Who Can Apply?
** For Diploma Courses- All Indian Students who are appearing 10th in Current Session and who are Pass out in Previous Session
** For UG Courses-All Indian Students who are appearing 12th in Current Session and who are Pass out in Previous Session
Why V-SAT?
** V-SAT is a pathway to secure the scholarship amount to get admission in various reputed private universities and colleges.
** V-SAT offers scholarship up to 100% of tuition fees for selected students and others based on our scholarship criteria .
** This is the only test which is privately conducted on PAN INDIA Basis and syllabus is based on their last academic qualifications i.e. 60% of Academics, 15% of Reasoning & 25% General Knowledge.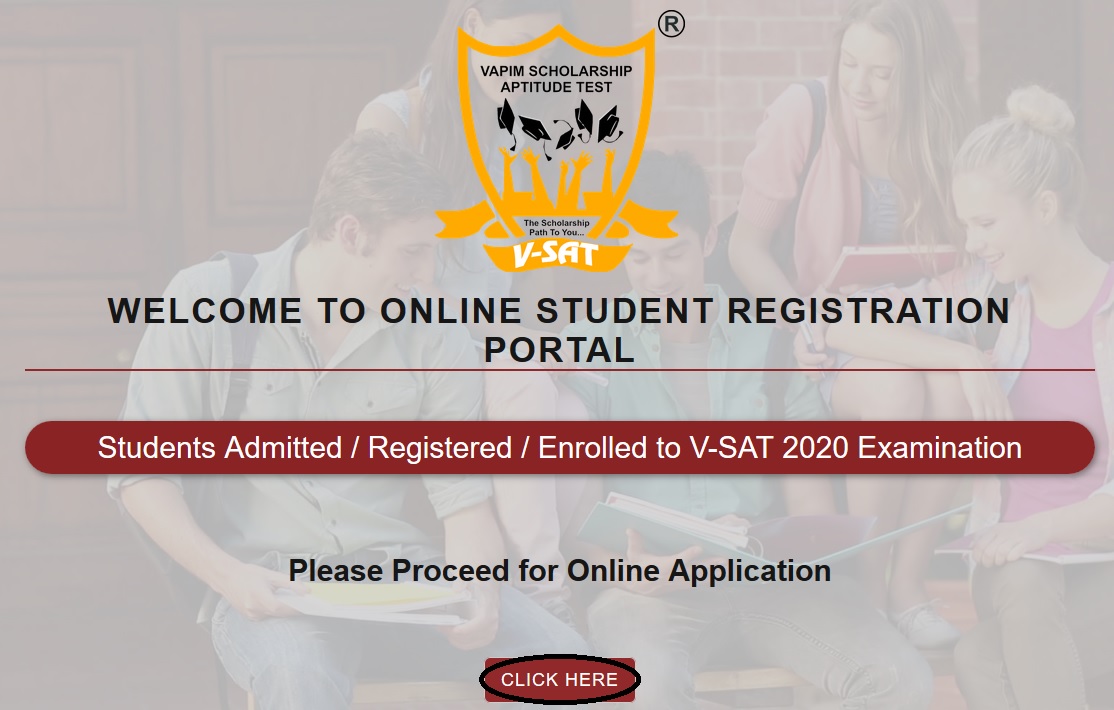 How to Get Scholarship?
** Students have to apply online through the website only https://vapimeducare.com or https://v-sat.in
** Students have to note down the login detail for further reference.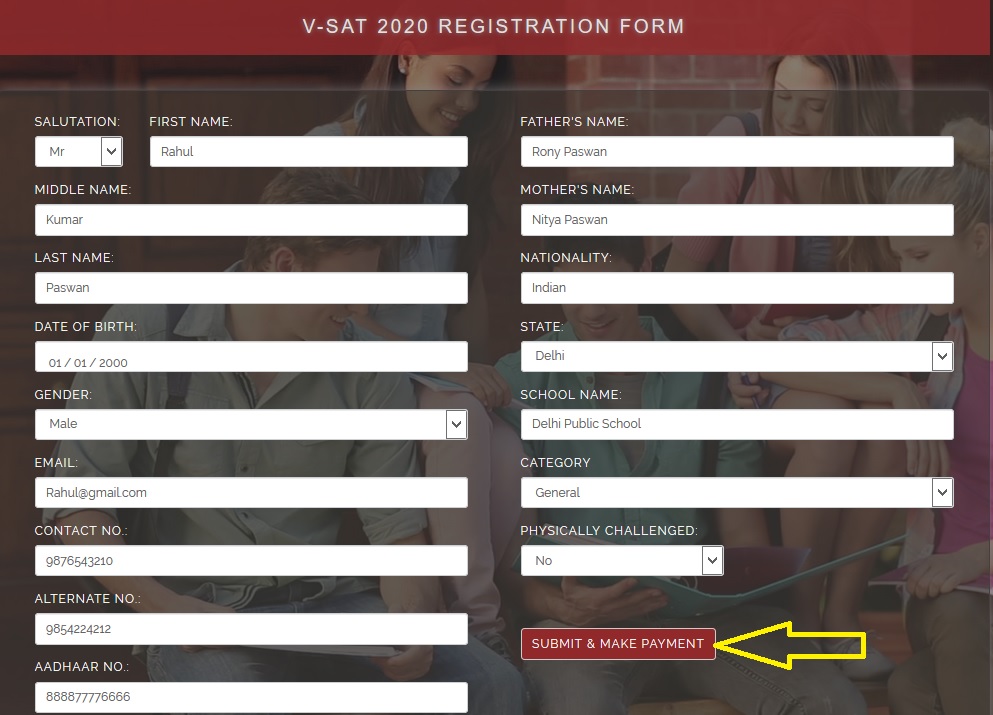 ** Students will be provided the date of the examination and admit card.
** Students have to bring their admit card, two photos and one GOVT. identity proof to the examination hall.
** The Online V-SAT portal will be open for the students for filling the details about the University/college and Course they have taken admission in with registration number.
** V-SAT result will be announced.
** Students will be awarded scholarship after verification from the concerned University/college.
** Students have to select a Minimum Five Preferences of University / College from the University / Colleges list in India.
Scholarship Criteria
Our Scholarship criteria based on V-SAT result
| | | |
| --- | --- | --- |
| S. No | Percentage score in V-SAT 2020 | Scholarship in Tuition Fees |
| 1 | 95 % and above | 100% |
| 2 | 85-94.99% | 70% |
| 3 | 75-84.99% | 50% |
| 4 | 65-74.99% | 20% |
| 5 | 50-64.99% | 10% |
FAQs
1. Where can I get the update for online examination of V-SAT?
Visit the website at https://vapimeducare.com or by SMS (registered users)
2. How can I get the information about the V-SAT scholarship?
Student will get the update about the V-SAT scholarship via. email, sms and their login.
3. Will exam be online or Offline?
It will be Online mode or as directed by VAPIM EDUCARE.
4. Will I can change my city location for the examination?
It can be change by there login dashboard or students can be mail us at v-sat [AT] vapimeducare.com and tell about the preferred city. The student can change it only single time but before issuance of Admit card.
5. What is time duration & number of questions in V-SAT Exam?
V-SAT Exam to be performed in 120 minutes which consists 100 objective type questions.
6. If any enquiry is required at what time I can contact and which no. I have to contact?
Student can Contact from 10 am to 7 pm from Monday to Saturday and student can contact at our official no: +91-9911311200, 9911311200.