scholarship.nagaland.gov.in : Online Scholarship Portal Registration
You can now ask your doubts / questions.
Please go to the the bottom of this page for comments section.
Organisation : Government of Nagaland
Portal Name : Common Scholarship Portal Nagaland
Facility : Online Scholarship Portal Registration
Applicable State : Nagaland
Website : https://scholarship.nagaland.gov.in/
Nagaland Online Scholarship Portal Registration
Single Window for Scholarships in Nagaland. Empowering and Inspiring Students to excel as life long learners.
Related / Similar Post :
DHE Nagaland Scholarship Application Status
How to Register?
Just follow the below steps to register for Online Scholarship Portal Nagaland,
Steps :
Step 1 : Visit the official website of Common Scholarship Portal Nagaland through the URL provided above.
Step 2 : Next, click on the "Register" link in the menu bar.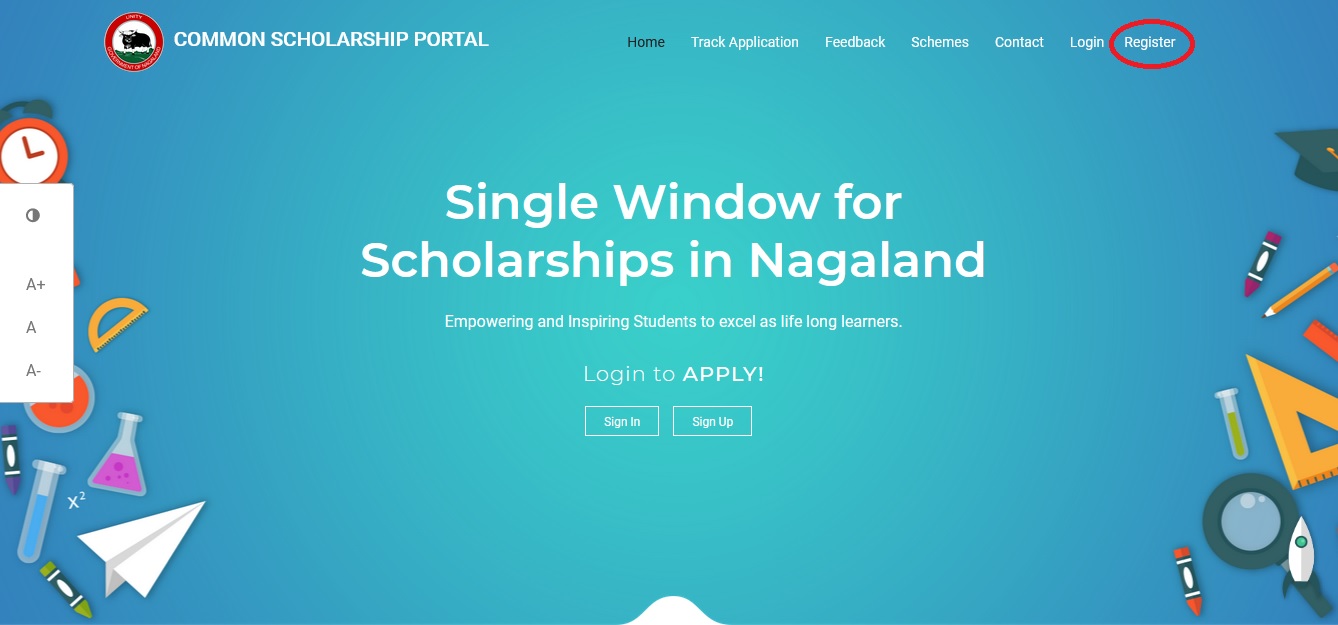 Step 3 : Fill the registration form with the required details
Step 4 : Provide an active Valid email ID.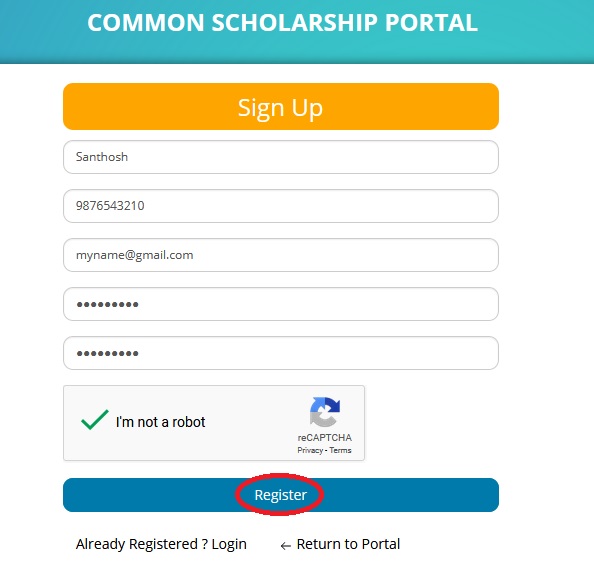 Step 5 : Kindly verify and confirm the spelling of the email provided before submitting the Registration Form to ensure delivery of email.
Step 6 : Finally click on the "Register" button.

Step 7 : An email Verification Link will be sent to the email provided.
step 8 : On clicking the verification link you will be redirected to the Dashboard.
Instructions
** The email ID should be of the Applicant Only. This email will be used as the One Time Registration ID for this portal. Kindly ensure that you provide a valid working email ID.
** Once registered you will not be able to change your email or mobile number
** Please ensure that there are no spelling mistakes in the email ID provided.
** For convenience of all applicants, the registration process has now been simplified. However, kindly ensure that all information / data provided by you in this portal is correct.
** For issues related to User Registration kindly send the details to 7005405552 or email scholarships.nagaland [AT] gmail.com
Login
Already registered user can directly login with your registered email id and password.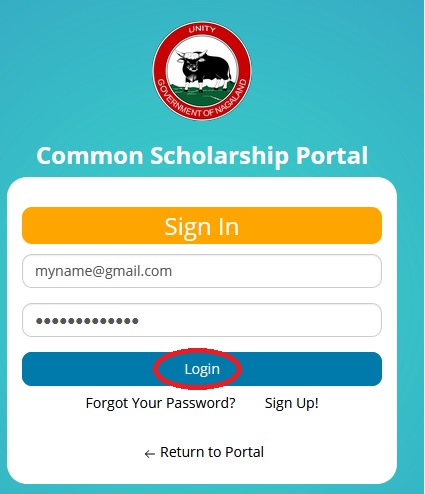 Track Your Application
Key in your Transaction ID in the form and find out the status of your Scholarship Application.

The meaning of the Status is indicated below
** Process – Application Submitted Online
** Received – Application Received by Department
** Rejected – Application Rejected by Department
** Accepted – Application Accepted by Department
Scholarship Schemes
Following Scholarship Schemes are available in the Portal.
| | |
| --- | --- |
| Department | Scheme |
| Dept. of Higher Education | Post Matric Scholarship (ST), Nagaland Merit Scholarship, NEC Stipend, Nagaland Research Scholarship |
| Dept. of Techincal Education | State Technical Scholarship for ST Students |
| Dept. of School Education | Pre-Matric (ST) Scholarship for Class IX & X |
| Dept. of Health & Family Welfare | Scholarship Schemes |
| Dept. of Social Welfare | Pre & Post Matric Scholarship for Students with Disabilites |
| State Council of Educational Research & Training | NMCM and NTSE Scholarships |
| Department of Fisheries & Aquatic Resources | Stipend / Scholarships under Fisheries & Aquatic Resources Department |
| Department of Agriculture | Stipend / Scholarships (State & Central) |
| Department of Sericulture | Stipend / Scholarships |
| Department of Animal Husbandry & Vetinary Services | Stipend / Scholarships |
| Department of Horticulture | Stipend / Scholarships |
Note :
Last Date for Online Scholarship Scheme for Students under Department of Health & Family Welfare is 31st December 2019. For any Queries please email to dhfwscholarship [AT] gmail.com
Contact
Directorate of Higher Education
Thizama Road, Kohima
If you have any queries please contact,
Call : +91 7005405552 (Mon to Fri 9am to 4 pm)
Email : scholarships.nagaland [AT] gmail.com