PaGaLGuY Education Network Scholarship 2019-20
Organisation : PaGaLGuY
Scholarship Name : PaGaLGuY Education Network Scholarship 2019-20
Applicable For : Under-graduate & Graduate Students
Applicable State/UTs : All India
Last Date : December 31st, 2019
Website : https://www.pagalguy.com/scholarships-provided-by-pagalguy
PaGaLGuY Education Network Scholarship
PaGaLGuY is pleased to announce our very first scholarship "PaGaLGuY Education Network Scholarship" to assist students to achieve their educational goals.
Related : Pearl Academy Who's Next Scholarship 2020 : www.scholarships.net.in/38482.html
Every year we will award one student $1000 for their education expenses. Further, our aim is to double this amount for next year's program.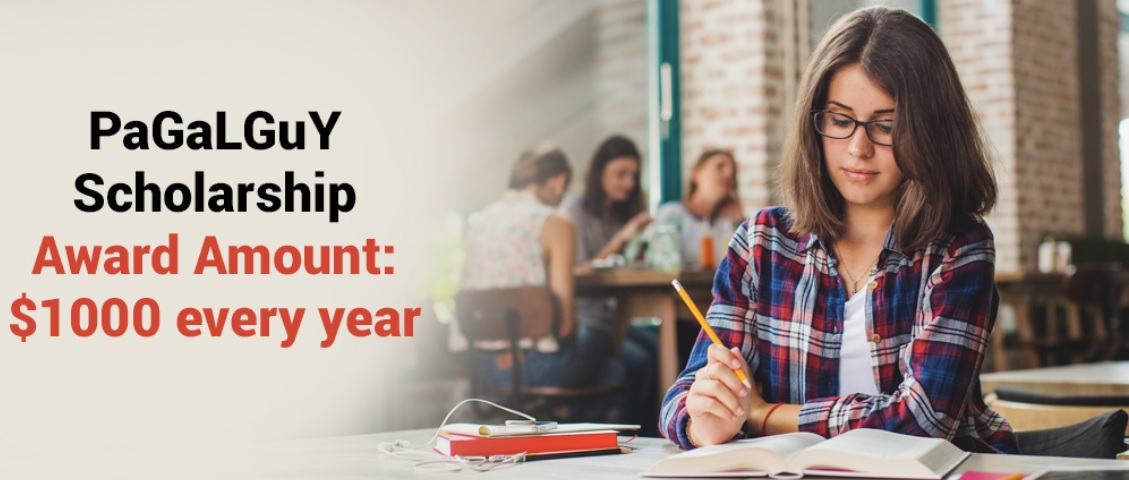 Who is Eligible?
Both Under-graduate Students and Graduate Students can apply for the scholarship program, provided they are enrolled in a full-time degree program in an accredited college or graduate school. Minimum GPA: 2.5
How to Apply?
Here are the steps to apply for the scholarship program
Steps :
Step 1 : Write two essays of 600 – 800 words on the two topics
a) Higher education is failing our youth, leaving them overqualified and underemployed
b) Why should you be considered for this scholarship and how would you pay this opportunity forward to other needy students?
Step 2 : All applications should be sent to scholarship [AT] pagalguy.com in a Word format only. PDFs or Link to Google Docs will not be accepted.
Step 3 : You should mention your full name, your university name, phone number, and email address in the scholarship application.
Instructions
** Make sure your essay is honest and reflects your life experiences.
** Plagiarism will not be tolerated and will lead to immediate rejection.
** You should not provide any other information other than that mentioned above.
** After the application deadline has passed, our team will judge your essay on the sense of purpose, your experiences and its thoughtfulness.
Important Dates
** You must submit your essays on or before December 31st, 2019.
** The winners will be announced on January 15th, 2020 and the winner will be notified by email.
Scholarship Amount
The scholarship amount is $1000 and it will be awarded to one student for their education expenses.
How will the applications be reviewed?
Our team will manually review each article/application submitted and list the winners on this page after the deadline date.
Scholarship Privacy Policy
PaGaLGuY's privacy policy for all scholarship applicants' submissions ensures that personal information will not be shared and is for our own internal use only.
No information collected during this process will be given to 3rd parties, and students do reserve the right to use the submitted articles as they wish.
About Us :
A high quality education changes more lives than anything else does. It's ability to touch and change lives is important for all people. We believe that every student should have the opportunity and means to aspire for a world class education.
However, daunting expenses mean thousands of students can't pursue their educational goals every year. At pagalguy.com, we value education and want to help people with the finances for their higher studies.