Buddy4Study Kind Scholarship 2019
Organisation : Buddy4Study India Foundation
Scholarship Name : Buddy4Study Kind Scholarship 2019
Applicable For : Girl Students from Class 9 to 12
Application Last Date : 16.05.2019
Website : https://www.buddy4study.com/scholarship/buddy4study-kind-scholarship
You can now ask your question on this scholarship.
Ask here
(OR) Go to the bottom of this page for comments.
Buddy4Study Kind Scholarship
Buddy4Study Kind Scholarship is an initiative to give young women the opportunity to build a foundation for their bright future.
Related : SB Memorial Scholarship Program 2019 : www.scholarships.net.in/34846.html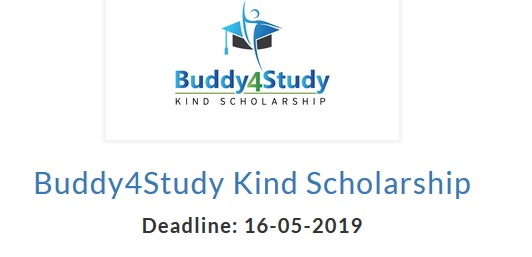 Who Can Apply?
To be eligible for the scholarship, an applicant must
** Be an Indian girl student
** Be studying in standards 9 to 12 at a recognized school in India
** Annual household income must be less than INR 4 Lakhs
** Must have cleared the previous examination with at least 60% marks
How to Apply?
Just follow the below steps to apply for the Buddy4Study Kind Scholarship 2019.
Steps :
Step 1 : Visit the official website.
Step 2 : Login/Register using Facebook, Google Plus or Email account.
Step 3 : Once signed in, click on 'START APPLICATION' to start filling the form.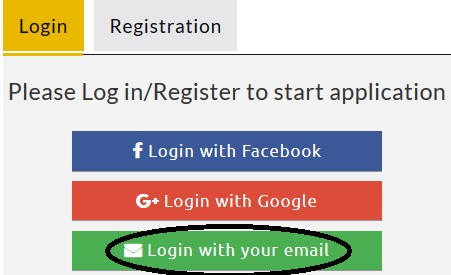 Step 4 : Fill in all the details and upload the documents required.
Step 5 : Click on Submit. The form will take about 30-60 minutes to complete.
Note :
On successful completion of Online Application Process, the applicants will receive a confirmation email/SMS on their registered email id/mobile number. They can also track the application status by logging in into their account.
New User
If you are a new user Click the Registration link in the Login page and enter the following details for Registration,
Step 1 : Select your Role [Student]
Step 2 : Select your Class [Class 11]
Step 3 : Enter your First Name [John]
Step 4 : Enter your Last Name [Britto]

Step 5 : Enter your Mobile Number [9123456780]
Step 6 : Enter your Email Id [abc@gmail.com]
Step 7 : Enter your Password
Step 8 : Confirm your Password
Step 9 : Click on the Register button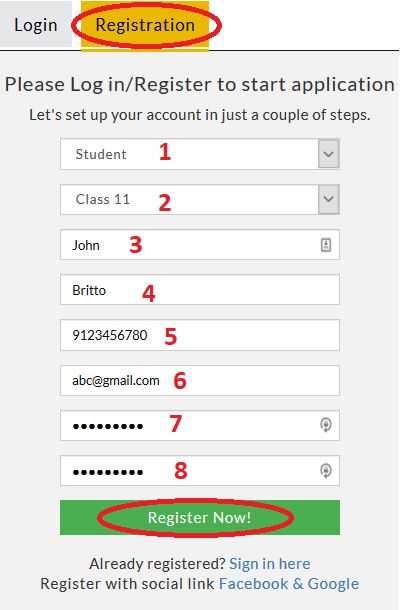 Note : Please start early to ensure the application completes before the Last Date.
Selection Criteria
** The scholarships will be awarded on the basis of a candidate's need, as evaluated by the selection committee.
** Shortlisted candidates will have to go through a telephonic/personal interview.
Scholarship Benefits
** Scholarships for Class 9th and 10th students – INR 6,000
** Scholarships for Class 11th and 12th students – INR 9,000
Contributions
The scholarships are offered by Buddy4Study India Foundation. Contributions to the scholarships can be made by anyone, who identifies with the cause & wishes to contribute towards the scholarship fund.
Online Donation :
https://www.instamojo.com/b4sindiafoundation/kind-scholarship-international-womens-day/
Note : Once you make your contribution, write to us at kind [AT] buddy4study.com to receive your donation receipt and tax exemption (80G) certificate.
Important Dates
** Starting date to apply for the  Buddy4Study Kind Scholarship is March 8, 2019
** Last date to complete the application for Buddy4Study Kind Scholarship is May 16, 2019
About Buddy4Study :
A large segment of India's potential workforce is unemployable. With 76.04% literacy rate and an increasing number of dropouts failing to enrol or complete any form of higher education, the situation is worrying. Financial constraints, lack of know-how about education funding schemes are some of the some of the key contributors to this effect.