Leo & Mike SAGE Fellowship 2019 : leomike.recruitee.com
Organization : Leo & Mike
Fellowship Name : SAGE Fellowship 2019
Applicable For : Freshly Minted Graduate/Final Year Student
Application Deadline : 15th March 2019
Website : https://leomike.recruitee.com/o/sage-fellowship-by-leomike
You can now ask your question on this scholarship.
Ask here
(OR) Go to the bottom of this page for comments.
Leo & Mike SAGE Fellowship
Application invited for SAGE Fellowship by Leo&Mike for the year 2019.
Related : IIT Roorkee SPARK Fellowship/Summer Internship Program 2019 : www.scholarships.net.in/35151.html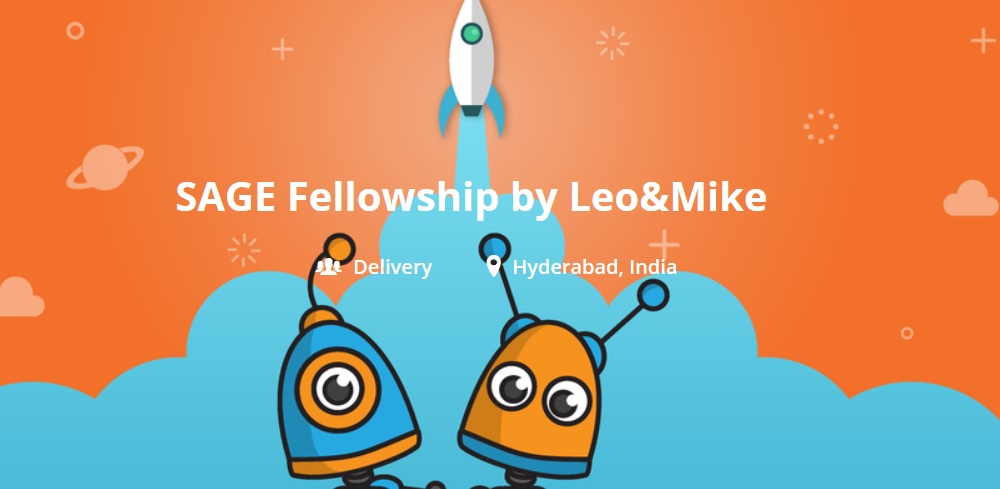 Objective
The SAGE fellowship is a learning and teaching fellowship that puts you on the path of becoming a world class educator. SAGE encapsulates the the essence of all Leo&Mike Programs, which have been designed to make children future ready
** Skill Building – Along with concepts, children are equipped with skills that help them become future ready
** Attitude Sculpting – Children engage with learning experiences that help them develop the ideal attitude and behavior for dealing with the uncertain, ever-evolving future
** Gamification – All aspects of the program are gamified in order to enable students take ownership of their learning and behavior
** Experiential Learning – All programs consist of concrete, hands-on experiences, followed by reflection, abstract conceptualization and active experimentation
SAGE Fellowship Eligibility
Anyone interested in opening their minds to a world class learning & teaching experience can apply!
You could be :
** A freshly minted graduate/final year student looking to explore and develop their skills
** A home-maker passionate about education and looking to re-start their career
** Interested exploring a career in teaching and education
** Interested in honing your communication, time and task management, leadership and critical thinking skills
** Interested in teaching technology, film, arts, emotions & behavior management to children
** Interested in teaching arts,
** Interested in using your summer to learn new things and add value to children
SAGE Fellowship Application
Just follow the below steps to apply for the SAGE Fellowship 2019.
Steps :
Step 1 : Go to the official website of Leo & Mike through provided above.
Step 2 : Next read the instructions carefully and click on "Apply for the Job" button.
Step 3 : Fill the application form with the required details, Upload your CV or resume file
Step 4 : Insert your cover letter and finally click on "Submit Application" button to complete the registration.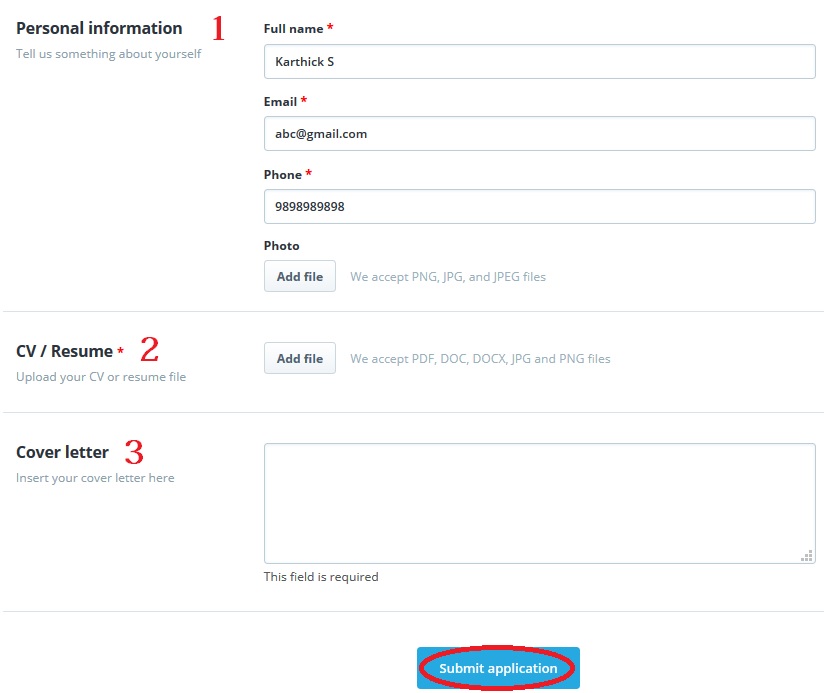 Fellowship Dates
** Fellowship Slot 1 – March 18th to April 12th, followed by minimum 6 weeks of delivery
** Fellowship Slot 2 – April 22nd to May 17th, followed by minimum 6 weeks of delivery
Fellowship Benefits
** You will be compensated for your work – Rs. 60,000 for 10 weeks
** Teaching is the best way to develop public speaking, leadership and public presence skills – you will have an opportunity to get trained in all these and hone them repeatedly

** Develop employable skills – Critical thinking, creative thinking, collaboration, communication, leadership, time management, task prioritisation & planning
** Get an in-depth idea of how start-up businesses, event management and operations and customer relationship management work
** You will be awarded a fellowship certificate that will list all the training you have undergone and all the teaching that you have done
** The top 10% of fellows will be absorbed into roles at Leo&Mike, the rest will be part of a growing network of Leo&Mike Fellows.
FAQs
1. Can this be considered social work?
No. Leo & Mike is a for-profit organization, and our summer camps are currently for city children who will pay for their experience.
2. What is the duration of the fellowship?
The fellowship will take a minimum 10 weeks. These 10 weeks will be broken into 4 weeks of training and 6 weeks of delivery. Once can choose to deliver for longer if they wish to.
3. I am not from Hyderabad, what can I do?
You have to travel to and stay in Hyderabad for a period of 10 weeks to do the fellowship.
4. Will food be provided during the fellowship?
Leo&Mike will provide lunch to all fellows for the 10 weeks of the fellowship, during training and teaching days.
5. Do I have to submit anything at the end of the fellowship?
Every fellow has to maintain a Digital Journal of their fellowship experience, and update it at least thrice a week. More details will be given during training.
6. How do I earn the fellowship?
You earn the fellowship by doing the following
** Attend 4 weeks of training
** Deliver classes for a minimum of 6 weeks
** Submit your Fellowship Digital Journal