HP Udaan Scholarship Program 2018-19 : hpindiacsr.com
Organisation : HP Development Company,
Scholarship Name : HP Udaan Scholarship Program 2018-19
Applicable For : Class 10th and 12th passed students
Applicable State/UTs : All India
Application Deadline : 05-Mar-2019 (Date is Extended)
Website : https://www.hpindiacsr.com/scholarships
You can now ask your question on this scholarship.
Ask here
(OR) Go to the bottom of this page for comments.
HP Udaan Scholarship Program
HP India invites applications from post-matric school students and undergraduates belonging to economically weaker sections of the society for the HP Udaan Scholarship Program 2018-19.
Related : Sarla Devi Scholarship For Students in Crisis 2019 : www.scholarships.net.in/34224.html
HP Udaan Scholarship Eligibility
** Must be enrolled in a 1 Year Diploma/ITI Course
** Must have secured a minimum of 60% in 10th Std
** Annual Family Income should be no more than INR 4 Lakhs
HP Udaan Scholarship Registration
Just follow the below steps to apply for the HP Udaan Scholarship Program 2018-19.
Steps :
Step 1 : Go to the 'HP Udaan Scholarship Program 2018-19' application link.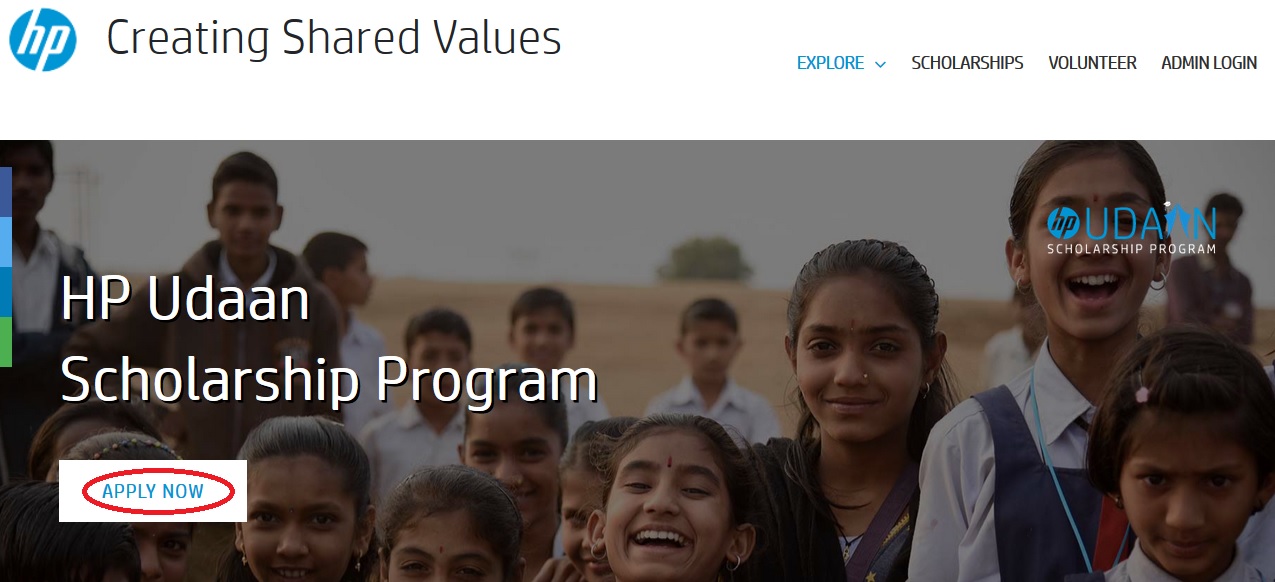 Step 2 : Login/Register using Facebook, Google Plus or Email account.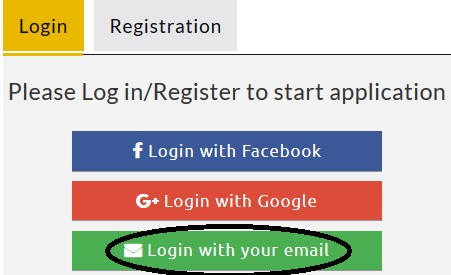 Step 3 : Once signed in, click on 'Start Application' to start filling the form.
Step 4 : Fill in all the details and upload the required documents.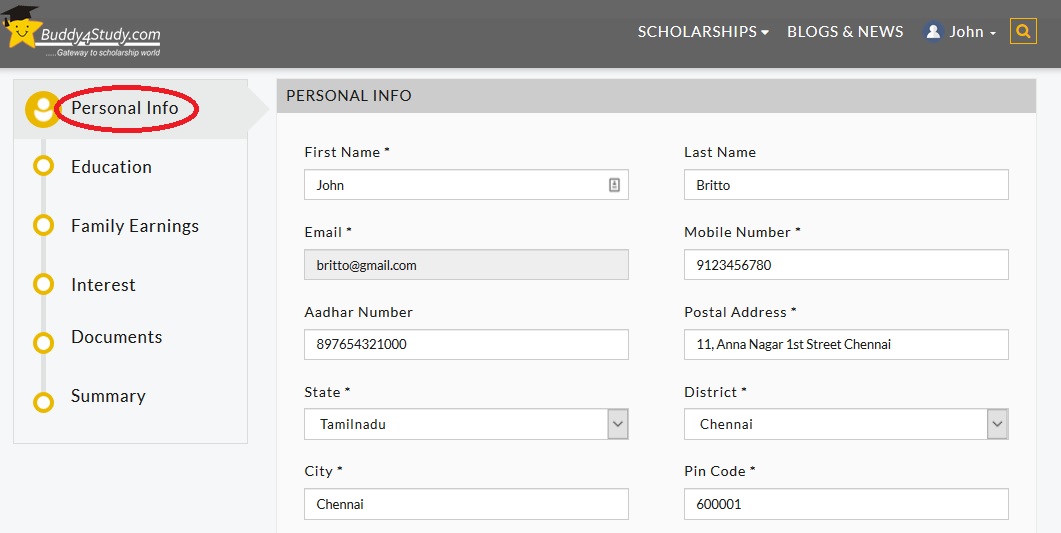 Step 5 : Finally, click on 'Submit'.
Documents Required
The following documents will be required with each application
** Valid ID proof (issued by Govt. of India)
** Previous Year Mark sheet
** Income Proof (Salary Slip/Affidavit/Ration Card/Income Certificate/BPL/APL/Food Security Card)
** A clear copy of the first page of student's bank account passbook
** Passport sized photograph
Scholarship Benefits
A total of 750 scholarships will be provided to selected applicants based on the following details
** 1-Year Scholarships for Diploma/ITI students – 275 scholarships worth INR 20,000 each
** 2-Year Scholarships for students enrolled in Class 11 – 250 scholarships worth INR 20,000 per year each
** 3-Year Scholarships for Undergraduate students – 225 scholarships worth INR 30,000 per year each
NOTE: 50% of scholarships in each category are reserved for girl students
HP Udaan Scholarship Important Dates
** Scholarship Initiation- 26th January, 2019
** Application Deadline – 5th March, 2019
** First Level Screening – 9th March, 2019 to 10th March, 2019
** Telephonic Interviews – 11th March, 2019 to 25th March, 2019
** Scholar Announcement – 25th March, 2019 to 31st March, 2019
FAQs
1. Are there any seats reserved for girl students?
Yes. 50% of the total 750 seats are reserved for the girl students.
2. Is the HP Udaan Scholarship Program specific to any particular region?
No. The HP Udaan Scholarship is a pan-India program. So, students belonging to any state of the country can apply for this scholarship.
3. I have received admission for a 4-Yr B.Tech course. Will I be eligible for the scholarship?
Unfortunately, the scholarship for undergraduate students is only open for 3-yr courses, and so those enrolled in professional courses that exceed 3 years are not eligible for the scholarship.
4. What is the scholarship amount offered to students under this scholarship scheme?
The benefits offered under this program vary depending on the qualification of the applicant. The students can avail a scholarship of up to INR 30,000 under the HP Udaan Scholarship.
Helpdesk
If you have any queries please call +91 8448709545 or email to hpudaan [AT] hpindiacsr.com