CLP India Scholarship Scheme 2019 : buddy4study.com
Organisation : CLP India & Buddy4Study
Scholarship Name : CLP India Scholarship Scheme 2019
Applicable For : Class 10-12, Graduation, Diploma, Vocational training and Postgraduation Students
Applicable State/UTs : Tamilnadu, Madhya Pradesh, Karnataka & Telangana
Application Last Date : 31.03.2019
Website : https://www.buddy4study.com/application/CIS10/instruction
You can now ask your question on this scholarship.
Ask here
(OR) Go to the bottom of this page for comments.
CLP India Scholarship Scheme
CLP India Scholarship Scheme is CLP India's flagship education intervention program.
Related : Buddy4Study Sarla Devi Scholarship 2019 : www.scholarships.net.in/34219.html
The scheme entails the provision of partial financial support in form of non-returnable scholarship in tranches to help and support the education and related costs incurred by the students.
CLP Scholarship Eligibility
** Applicant students must score 50% marks in their previous academic annual exam.
** Applicant students must be from community catchment areas around all CLP India RE Assets business locations (Maharashtra, Gujarat, Madhya Pradesh, Karnataka, Tamilnadu, Telangana, Rajasthan).
** Applicant students must secure admission and pursue their study in 10th to 12th, Graduation, Post-Graduation, Diploma, ITI, Vocational training.
** The scholarship applicant family must not own a four wheeler, Air-condition or LED TV.
CLP Scholarship Registration
Just follow the below steps to apply for the CLP India Scholarship Scheme 2019,
Steps :
Step 1 : Go to the official website and Click on CLP India Scholarship Scheme 2019 'Apply Now' link.
Step 2 : Login/Register using Facebook, Google or Email account.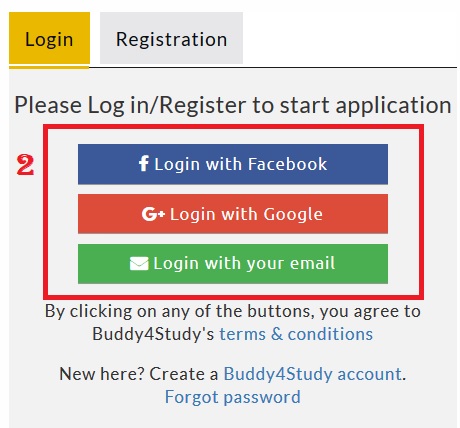 Step 3 : Once signed in, click on 'Start Application Form' to start filling the form.
Step 4 : Fill in all the details and upload all relevant documents.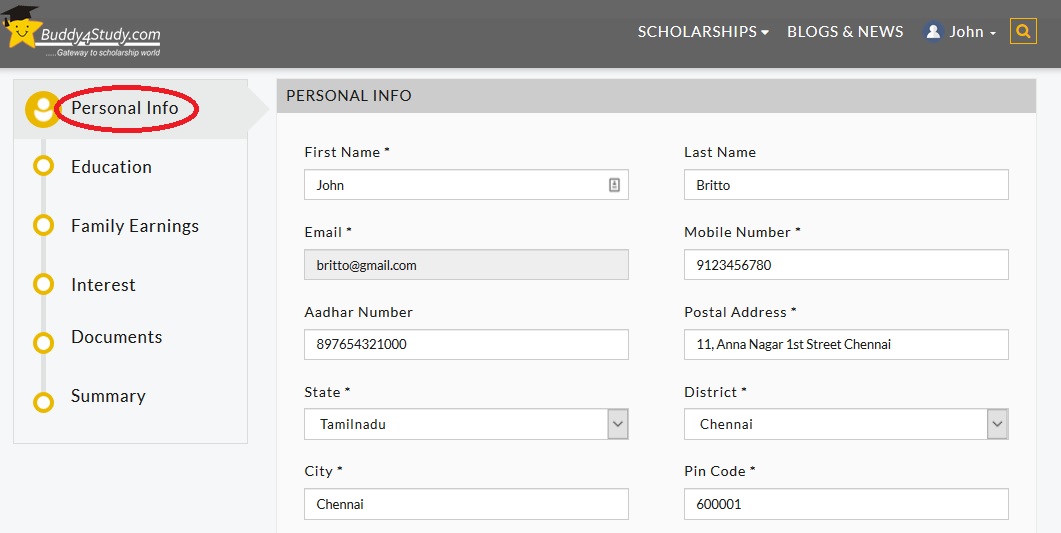 Step 5 : Finally click on Submit.
Documents Required
** Photo ID and proof of residence/Aadhar card (Aadhar card is not mandatory)
** Latest mark sheet
** Proof of admission
** Bank A/C proof (cancelled cheque is preferred)
** Passport size photograph
Scholarship Amount
| | | |
| --- | --- | --- |
| Study course type | Total Annual CY amount (INR) | Tranche amount (INR)/No. of installments |
| Std. 10, 11 and 12 | Up to 6000 | 6000 (Single installment) |
| All vocational, graduation, post-graduation courses | Up to 18,000 | 9000 (In two installment) |
Special Incentive :
** Apart from Scholarship amounts mentioned above, special incentives at the discretion of CLP India will be applicable to the top 20% of the total numbers of eligible students at each location.
** Eligibility for the special incentive would be decided on the basis of marks obtained in their Yearly Final Examinations declared between January to September 2019.
** Students achieving first Class (60%) and above in the Yearly Final Exam will be eligible for the special incentive of this scheme. However, Special Incentive shall be given solely at the discretion of CLP India.
Selection Criteria
For selecting the students, the following process shall be followed :
** Registration on Buddy4Study Scholarship Portal
** Submission of all relevant documents including Application Form
** Selected applications will go through basic initial screening for document verification
** Students clearing the Screening round will undergo a telephonic interview
** Final selection of students for the scheme by CLP India
CLP Scholarship Important Dates
** Applications open – 15 January 2019
** Application Last Date – 31 March 2019
Terms & Conditions
** The scholarship scheme will cover community catchment areas around all CLP India RE Assets locations.
** The scholarship scheme is applicable to students who satisfy the eligibility criteria from such catchment areas.
** If the student discontinues the study, fails or is given ATKT in any one or more subjects, he/she shall be disqualified from the scholarship scheme.
** The scholarship scheme shall be valid for the calendar year 2019.
FAQs
1. What to do in case the student presents ATKT/fail results document during Aug/Sep second installment release?
Such cases shall disqualify and scholarship installment shall not be released to the student. However, once the student clears the subject, he/she can apply fresh for the scholarship in the next year.
2. Can students apply in the middle of their study i.e. second/third year of the college?
Yes. Students can apply during the 2nd/3rd year of the college. However, students who are on the verge of completing their studies may not be considered for the scheme.
The student must have equal to or more than 6 months/one full semester left for completion and such students may qualify for only one installment