Future MBA Foundation/CareerMantra Scholarship Test 2k18-19 : futurembafoundation.com
Organization : Future MBA Foundation & CareerMantra
Scholarship Name : National Level Scholarship Test 2k18-19
Applicable For : Students Who wants to pursue MBA in 2k19-20
Applicable State/UTs : All India
Website : http://www.futurembafoundation.com/
You can now ask your question on this scholarship.
Ask here
(OR) Go to the bottom of this page for comments.
Future MBA Foundation Scholarship Test
Future MBA Foundation presents India's Biggest Scholarship Test of the year 2k18-19. Career Mantra Presents Scholarship Test 2k18-19 Sponsored by Future MBA Foundation
Related : Exergy Learning Scholarship Test 2019 : www.scholarships.net.in/33825.html
The scholarship aims to aid the persistence and access to higher education to students by providing them meaningful financial support.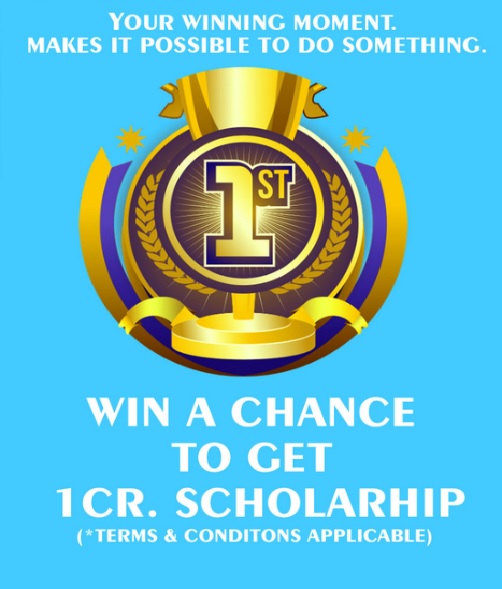 Scholarship Eligibility
Take the Online Scholarship Test and you can get scholarships upto 100%. Career Mantra Presents MBA Scholarships 2018-20 invites applications from graduate students who are going to pursue an MBA degree program or equivalent in the academic year 2018-19.
Register for Online Scholarship Test
Just follow the below steps to register for National Level Scholarship Test 2k18-19.
Steps :
Step 1 : Go to the official website of Future MBA Foundation through the URL provided above.
Step 2 : Then read the instructions carefully and click on the "Register" button in that page.
Step 3 : Fill the registration form with the required fields and finally click on the "Apply Now" button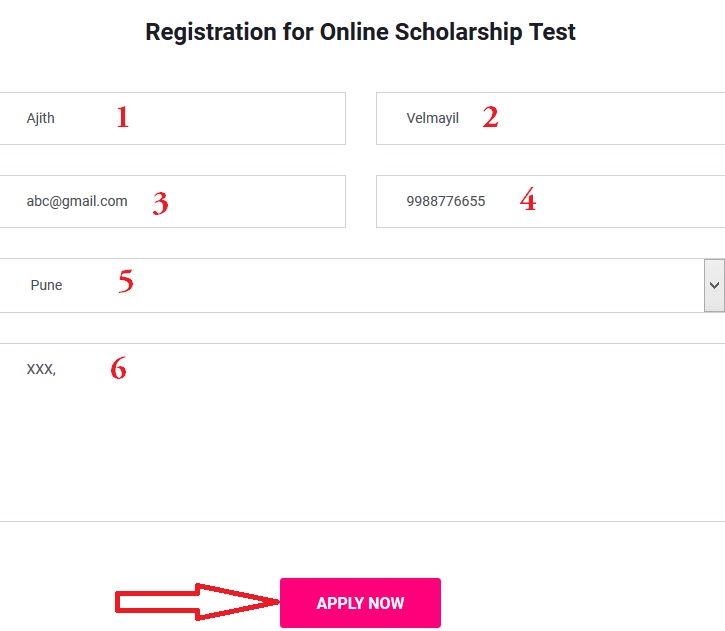 MBA Conclave
Focusing on the entire education spectrum from Institutions to technologies, direct delivery to support solutions, Early Years through to Vocational Education and everything in between.
Each year, Eduthought leaders share their journey, discuss their requirements at the institution, dozens of partnerships and deals are instigated at the event, uniting several regions of country with innovative sessions.
It is the essential platform for any Top Education Brand to share its journey to the education fraternity across the globe.
Career Mantra-MBA Conclave 2k18-19 focuses on recognizing applauding the quality of education in India by uniting Institution leaders and regulators to explore how they can leverage technologies, strategies and Management tools with each other to help create a world class Institution.
Bringing Universities and MBA Colleges together, this pivotal event will feature high level dialogue and strategies as well as be a Platform to recognize and celebrate the Top Education Brands in the Country.
Chance to Win Scholarship
Career Mantra provides you unique opportunity to convert your MBA education dream into reality. Apply for Scholarship in Conclave and get a chance to win 100% Scholarship.
Are you confuse about college selection,fees and placements records, Then you are at right place, register fast book your seat first, You get all these details in -Career Mantra Conclave 2018-19
About Future MBA Foundation :
The Think-Tank & Promoters of MBA Foundtion.com are people of Industry, All feasible industry-Oriented Content would be promised on portal.MBA Foundation.com is an initiative to provide a open forum embedded with current affairs as digital content which is being uploaded daily with current News and Analysis in the domain of MBA education.