Exergy Learning Scholarship Test 2019 : exergylearning.com
Organisation : Exergy Tutorials
Scholarship Name : Scholarship Test 2019
Applicable For : All Students
Website : https://exergylearning.com/scholarship/
You can now ask your question on this scholarship.
Ask here
(OR) Go to the bottom of this page for comments.
Exergy Tutorials Scholarship Test
EXERGY tutorials announcing Scholarship Test for all students who wish to register in Pre-foundation and Foundation programmes.
Related : Engineers Academy Scholarship Test EAST 2019 : www.scholarships.net.in/33745.html
If you are the aspirant who really wants to achieve their goal but economic condition is a hurdle in the way of your goal. To resolve this problem EXERGY Tutorials is providing a scholarship to such talented aspirants for their hurdle free study and guidance.
Benefits
** It provides the financial support for your unstoppable learning.
** It gives you the opportunity to recognize your potential.
** It gives you the confidence to pursue other goals.
** It makes your CV stand out.
Tuition Fee Waiver Scheme
( Based on performance in Scholarship Test)
Marks in Scholarship Test | Fee Waiver
Above 95% – 100%
85% to 95% – 75%
80% to 85% – 50%
75% to 80% – 25%
65% to 75% – 10%
Apply For Scholarship Test
Just follow the below steps to apply for the Scholarship Test 2019.
Steps :
Step 1 : Go to the official website of Exergy Tutorials through the URL provided above.
Step 2 : Read the instructions carefully and click on the "Apply Now" button at the end of the page.

Step 3 : Fill the registration form with the following details and click on the "Register" button
** Select the Enroll To Which course [Online/Offline]
** Select Your Course [Online/Offline]
** Select Your Education [Online/Offline]
** Enter Your Name (required) [Ajitha]
** Enter Your Email (required) [abc@gmail.com]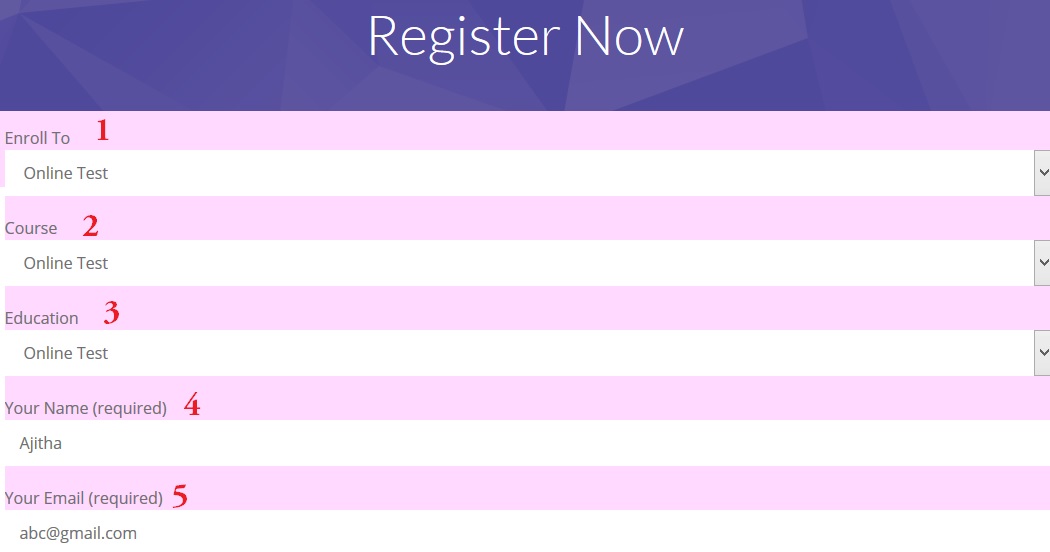 ** Enter Your Mobile No. (required) Without STD Code
** Select Your Gender [Male/Female]
** Enter Your Date Of Birth in the format of [DD/MM/YYYY]
** Enter Your Mother Name (required) [Anusha]
** Enter Your Father Name (required) [Kumar]
** Enter Your Postal Address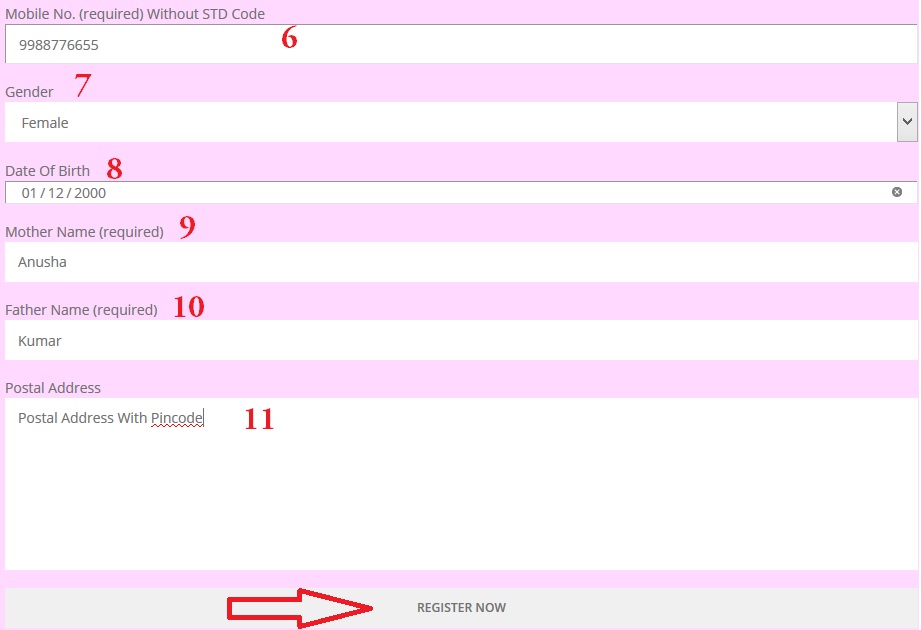 Step 4 : Registration acknowledgement Form will be send on your email id. Take a printout of submitted registration form.
Admission Procedure
Direct Admissions
Take a printout of submitted registration form & submit it along with the fee at concerned Exergy Tutorials office. Fee can be paid through Cash/DD/Debit or Credit Card at the respective centre.
Mandatory Documents :
** Registration Form – Registration acknowledgement Form will be send on your email id. Print it out.
** Exergy Tutorials ID-Card – if you are Ex-MADE EASY student.
** Attested copy of Identity Proof – such as Passport/ Voter ID/ Driving License/ PAN Card etc.
** Qualifying Documents – Qualifying Documents in case of Super Talent & Rank Improvement Batches.
Online Admissions
For our Classroom Programs, you may also apply through the Online Admissions Procedure. Complete the final registration by making the payment through any one of the following modes
Modes of Payment :
** Debit/Credit Cards – Master Card, Visa Card, Mastro Card, RuPay Card
** Net Banking / UPI – SBI, HDFC BANK, ICICI BANK
** Wallets – Jio Money, FreeCharge, Ola Money, Mobikwik
** NEFT/ RTGS – Bank Account No 11111111111111 IFC CoDE GUDSHH
Note :
** For every batch, there are a limited number of seats available through online admissions.
** Payment confirmation & ID Card will be issued after 48 hrs. of registration.
** Save the receipt and bring a hard copy of this receipt, two passport size coloured photographs and original & photocopy of identity proof for verifying your candidature & receiving ID Card at Centre
** After successful completion of registration, receipt will be generated and mailed to your email id.
** Cheque payment is not accepted.
** After Successful completion of registration and Successful payment Contact Respective Centre.