SOAS Felix Scholarships For Indian Students 2019 : University of London
Organization : SOAS University of London
Scholarship Name : Felix Scholarships 2019
Applicable For : Graduate Students
Applicable Country : India
Application Last Date : 31st January 2019
Website : https://www.soas.ac.uk/registry/scholarships/felix-scholarships.html
You can now ask your question on this scholarship.
Ask here
(OR) Go to the bottom of this page for comments.
SOAS Felix Scholarship
Felix Scholarship Trust, invites applications for a number of Felix Scholarships to Indian nationals with first class degrees to pursue graduate studies at SOAS, University of London
Related :
SOAS Bishwa Bangla Scholarship West Bengal 2019-20 : www.scholarships.net.in/33339.html

SOAS Saraswati Dalmia Scholarship 2019 : www.scholarships.net.in/33345.html
Eligible Programme
** Any full time PhD programme or Taught masters programmes.
** Part-time programmes are not eligible.

Who Can Apply?
** Must be Indian nationals and not currently be living or studying outside of India.
** Must not have previously studied for one year or more outside India.
** Felix Master's Alumni who have obtained a distinction at Masters may apply for a PhD Felix scholarship.
** Candidates must have at least a first class Bachelor's degree from an Indian University or comparable institution.
** Those who already hold degrees from Universities outside India are not eligible to apply
** Those who already hold a Master's degree cannot apply for a Master's degree scholarship.
** Those who already hold a PhD cannot apply for a PhD scholarship.
** Those who have already taken up a scholarship to pursue PhD studies at an Indian University are not eligible for a Felix scholarship.
Note :
1. We may give priority applicants with a higher first class Bachelor's degree
2. Exceptionally those with an upper second-class degree at the Bachelor's level may be considered for for PhD if they hold a first class degree at the Master's level.
How to Apply?
Just follow the below steps to apply for the Felix Scholarships 2019
Steps :
Step 1 : Go to the official website of SOAS University of London.
Step 2 : Applicants must submit a COMPLETE on-line application for admission. You can use this on-line link to apply for for a Master's degree.
Step 3 : Applicants must have submitted a complete admission to a Research degree or a Master's programme at SOAS by the scholarship application Last Date
Apply Here : Online Application Form
Step 4 : A complete application for admission includes transcripts, an explanation of the grading system for any degrees obtained outside of the UK, two references, CV, research proposal (for PhD) and a personal statement.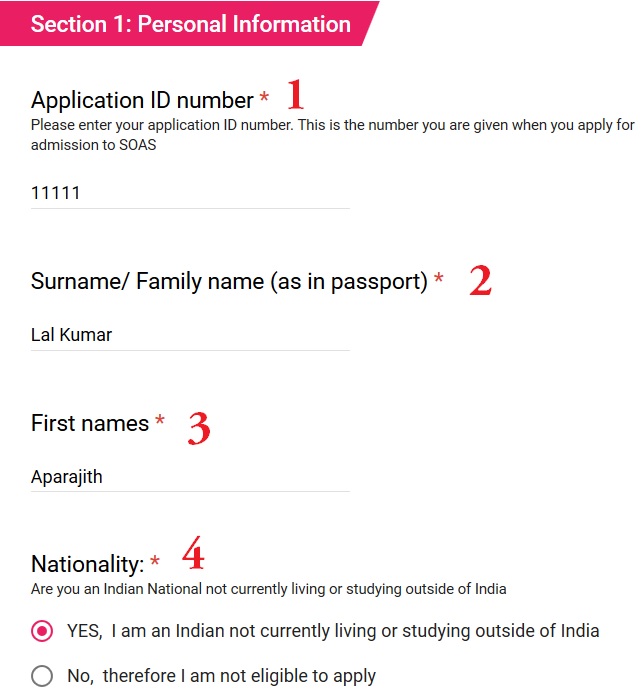 Step 5 : The panel will be considering your scholarship application TOGETHER with your online application for admission.
Scholarship Features
** The Felix scholarship covers the full cost of tuition fees; living costs (£15,767 in 2018-19, rate in 2019-20 will be confirmed in August) and a return air fare.
** Two Masters scholarships are shared with International Students House, which provides free accommodation and breakfast.
** For these awards, the accommodation cost will be deducted from the living cost of £15,767.
Candidate Assessment
** Candidates will be assessed on academic merit. Felix Trustees will also take into consideration financial need.
** Only those who have been accepted for admission will be considered for short listing by the SOAS Selection Panel. Shortlisting at SOAS will take place in early March 2019.
Application Last Date
Candidates must have submitted a complete application for admission by the scholarship application Last Date of 31 January 2019.