Toonz Academy G.A Menon Memorial Creative Future Scholarship 2018-19 : toonzacademy.com
Organisation : Toonz Academy
Scholarship Name : G.A Menon Memorial Creative Future Scholarship 2018-19
Applicable For : Young Creative Talents
Application Deadline : 31.12.2018
Website : https://toonzacademy.com/g-a-menon-scolarship-toonz-academy
You can now ask your question on this scholarship.
Ask here
(OR) Go to the bottom of this page for comments.
Toonz Academy G.A Menon Memorial Scholarship
Toonz Academy Invites young creative Talents from all over India to apply for G A Menon Memorial Scholarship for the year 2018-19.
Related : SPIC MACAY Gurukul Anubhav Scholarship Scheme 2019 : www.scholarships.net.in/31851.html
Objective
This scholarship from Toonz Academy is especially aimed at those less fortunate, talented artists from the economically backward sections of the society aspiring to make a mark in the animation industry.

Who Can Apply?
** The scholarship is open for all the young creative aspirants in the age of 18-28 and who might want to showcase their concealed gifts in Painting, Drawing, Sketching and Photography.
** Young artist who have educational qualification of +2 and above can apply
How to Apply?
Just follow the below steps to apply for the G.A Menon Memorial Creative Future Scholarship 2018 – 2019.
Steps :
Step 1 : Go to the official website of Toonz Academy provided above and
Step 2 : Fill in an online application form with the required fields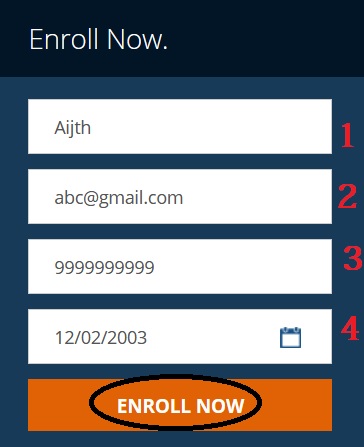 Step 3 : Participants should submit their hand drawn drawing only in A4 Sheet and mention your name and contact number at the corner of your A4 sheet.

Step 4 : Scanned copy of your art work should be mailed to scholarship [AT] toonzanimationindia.com
Step 5 : Original copy of your art work should be sent at Toonz Academy, 731-735,Nila Building, Technopark,Trivandrum- 695581,Kerala
Selection Procedure
Art works will be assessed by the jury panel and the shortlisted qualified individuals will be asked to appear for a creative assessment test conducted in select venues* all across India.
Shortlisted students will be appearing for Creative Talent Test conducted in select venues across India. Selected students will have to undergo studies & internship @ Trivandrum Studio Campus.
Last Date
Last date for Receiving of Application is 31st December 2018 till 5pm.
About Us :
Toonz Academy is one of the top animation schools in India dedicated at honing the skills of students with a passion for animation.
The Academy, with its proven experience through the years, is dedicated to bring out the real talent in students and groom them to be the most sought after animation professionals. Toonz Academy is the training division of the famous award winning animation studio, Toonz Animation India Pvt. Ltd.
The 'first' animation studio in Kerala, who produced the first animated TV series – Tenali Raman, the first animated film – The return of Hanuman and the first digital animated Malayalam feature film – Swami Ayyappan.
Helpline
Applicants may also get in touch with the concerned authorities at Toonz Academy at 09249494908, 0471-4342500.
Contact Address :
Toonz Academy.
731-735 Nila,
Technopark Campus
Trivandrum, Kerala 695 581, INDIA