scholarships.gujarat.gov.in CMSS 2019-20 : Chief Minister Scholarship Scheme
Organization : Education Department Gujarat
Scholarship Name : CMSS Chief Minister Scholarship Scheme 2019-20
Applicable For : EBC, SC and ST Students
Application State : Gujarat
Website : https://scholarships.gujarat.gov.in/cmscholarships/
Gujarat CMSS
Applications are invited for CMSS Chief Minister Scholarship Scheme for the year 2019-20. Last date for online application and submitting documents to help center is extended till 20-04-2020. Thereafter no date will be extended.
Related / Similar Post :
CMSS Gujarat 2020-21
Who Can Apply?
** Candidate should be a citizen of Gujarat state.
** Candidates who belong to an Economically backward caste, Scheduled caste, and Scheduled Tribe people are eligible for the Gujarat CM scholarship.
** Need to have the minimum of 60% in their 10th and 12 board examinations from an affiliated institution or college.
** The research studies need to have 55% average in their academic
** Candidate should be studying any PG or UG course in Gujarat state
** The required certificate must be valid for year.
** Applicant family annual income should be less than 1 lakh.
How to Apply?
Just follow the below steps to apply for the CMSS 2019-20.
Steps :
Step 1 : Go to the official website of Education Department Gujarat provided above.
Step 2 : Read all the instructions given in the application form
New Registration
Step 3 : Then click on the "New Registration" link in the top of the page.
Step 4 : If you have not registered please click for Registration link in the login page.
Step 5 : Fill the registration form with the following details and click on "Get Password" button
** Select Your Admission After – 12th(HSC)
** Select Your Admission Year [2018]
** Select Your Board [Gujarat Board]
** Select Your Stream – Science/General
** Select Your Passing Year [2018]
** Enter Your Seat No [123456]
** Enter Your Birth Date (DD/MM/YYYY)
** Enter Your Mobile No [9876543210]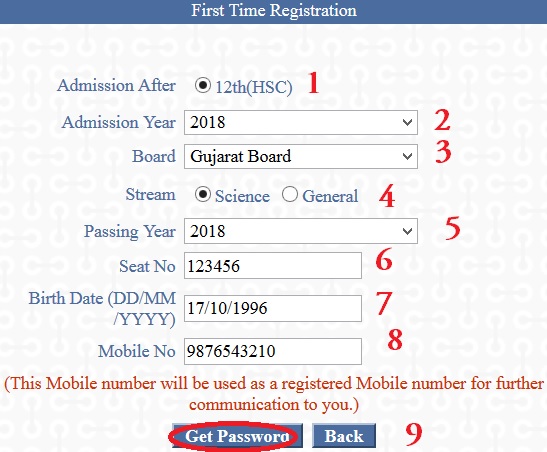 Note :
This Mobile number will be used as a registered Mobile number for further communication to you
Step 6 : Already registered user can directly login with the required fields and fill the remaining details to complete the application
Change Password
Just follow the below steps to change your password,
Step 1 : Go to the official website and click on the "Change Password" link in the Login page
Step 2 : Enter Your Old Password
Step 3 : Enter Your New Password
Step 4 : Confirm Your New Password
Step 5 : Click on "Change Password" button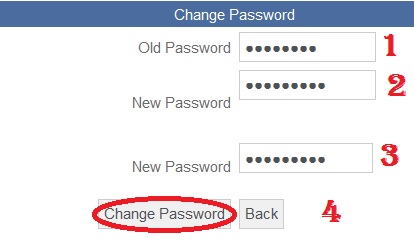 Forgot Password
If you don't remember your password, then follow the below steps to reset your password,
Steps :
Step 1 : Go to the official website and click on the "Forgot Password" link in the Login page
Step 2 : Select Your Board – Gujarat Board/ CBSE/ ICSE/ NIOS/ IB
Step 3 : Select Your Stream – Science/ General
Step 4 : Select Your Passing Year [2018]
Step 5 : Enter Your HSC Seat No [123456]
Step 6 : Enter Your Date of Birth in the format of DD/MM/YYYY
Step 7 : Finally click on "Reset Password" button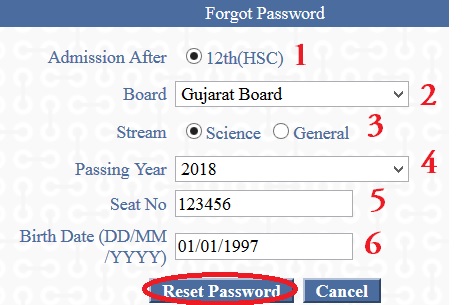 Required Documents
** Aadhar Card
** Previous class mark sheet
** Income, Caste, Nativity certificate
** Bank Account Details
** School/College study certificate
** Scanned Passport Size photograph
Student's Helpdesk
If you have any queries regarding the scholarship write an E-mail to cmssgujarat [AT] gmail.com or call Help Line No.(079-26566000)