SSA SCERT Punjab NMMS National Means-cum-Merit Scholarship 2018-19 : ssapunjab.org/ epunjabschool.gov.in
Organization : Department of School Education SCERT
Scholarship Name : NMMS 2018-19 National Means-cum-Merit Scholarship
Applicable For : Class 8th Students
Applicable State : Punjab
Application Deadline : 30.09.2018
Date of Exam : 04.11.2018
Website : http://www.ssapunjab.org/scert/circulars_scert.html
You can now ask your question on this scholarship.
Ask here
(OR) Go to the bottom of this page for comments.
SSA Punjab NMMS
SCERT Punjab shall be conducting the National Means-cum-Merit Scholarship (NMMS) for the year 2018-19 on 04.11.2018
Related : SSA SCERT Punjab NTSE National Talent Search Exam 2018-19 : www.scholarships.net.in/28185.html
Who Can Apply?
** Candidates currently reading in Class VIII in Government, Government Aided and Local Body Schools.
** Candidates should have scored at least 55% (50% for SC/ST) marks in Class VII Promotion Examination.

** Candidates studying in Kendriya Vidyalayas, Jawahar Navodayas and Residential Schools run by Central and State Government are not entitled for scholarship under NMMS Scheme.
** Parental Annual Income from all sources should not exceed 1,50,000/- (Rupees One Lakhs Fifty Thousand) only.
How to Apply?
Admission forms can be filled on school login id at education department portal www.epunjabschool.gov.in from 01-09-2018 to 30-09-2018.

Schools can download Student's admit card from 15-10-2018.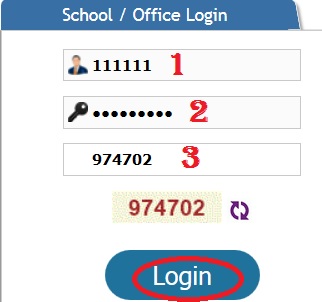 Note :
** SCERT does not charge any fee for stage 1 examination
** Only that category of the candidate will be considered which will be certified by the school head while filling the application form/ Admit card
Documents Required
** Two Passport size (School uniform)
** Mark Sheet/ Report Card,
** SC/ST Certificate,
** Disability Status Certificates from Competent Authority and
** Income Certificates are to be submitted to the DSEO/ SDSEO of the respective District/Sub-division.
Download Answer Key :
https://www.scholarships.net.in/uploads/pdf2018/28191-AK.pdf
Exam Pattern
The State Level Examination may consist of the following two tests :
(i) Mental Ability Test (MAT)
(ii) Scholastic Aptitude Test (SAT)
Mental Ability Test may consist of 100 multiple-choice questions testing verbal and non-verbal meta-cognitive abilities like reasoning and critical thinking. The questions in the test may be on analogy, classification, numerical series, pattern perception, hidden figures etc.
Scholastic Aptitude Test may consist of 100 multiple-choice questions covering subjects namely, science, social studies and mathematics as taught in classes VII and VIII.
Notification :
https://www.scholarships.net.in/uploads/pdf2018/28191-Advt.pdf
Duration of the Test :
Each test will be of 90 minutes duration. Children with disability will be given extra time, as applicable. NCERT will provide a uniform set of guidelines to all State/UTs for carrying out the examination and promote evenness of evaluation.
Selection Process
For selecting the students, the following conditions may apply:
(i) The students must pass both the tests i.e. MAT and SAT with at least 40% marks in each. For the reserved category this cut off will be 32% marks.
(ii) The parental income of the students should not be more than Rs. 1.50 lakh per annum from all sources.
(iii) At the time of selection for the award of scholarship the candidate must have scored at least 55% marks or equivalent grade in Class VIII examination. There will be 5 % relaxation for SC/ST.
(iv) The awardees should satisfy the eligibilities and the conditions mentioned in the scheme.
Important Dates
Last Date of Submission of Form : 30.09.2018
Date of Examination : 04 November 2018