Brilliant Pala IIT/AIIMS 2022 Screening Cum Scholarship Test : brilliantpala.org
Organisation : Brilliant Study Centre, Pala
Scholarship Name : IIT/AIIMS 2022 Screening Cum Scholarship Test
Applicable For : Students Studying in Class X
Exam Date : 4th May 2020
Website/Apply Online : https://brilliantpala.org/iitaiims-two-year/
You can ask questions or answer questions about this scholarship.
Please go to the bottom of this page.
Brilliant Pala IIT AIIMS Screening Test
Brilliant Study Centre proudly announces two year integrated Plus Two Programme during the academic year 2020.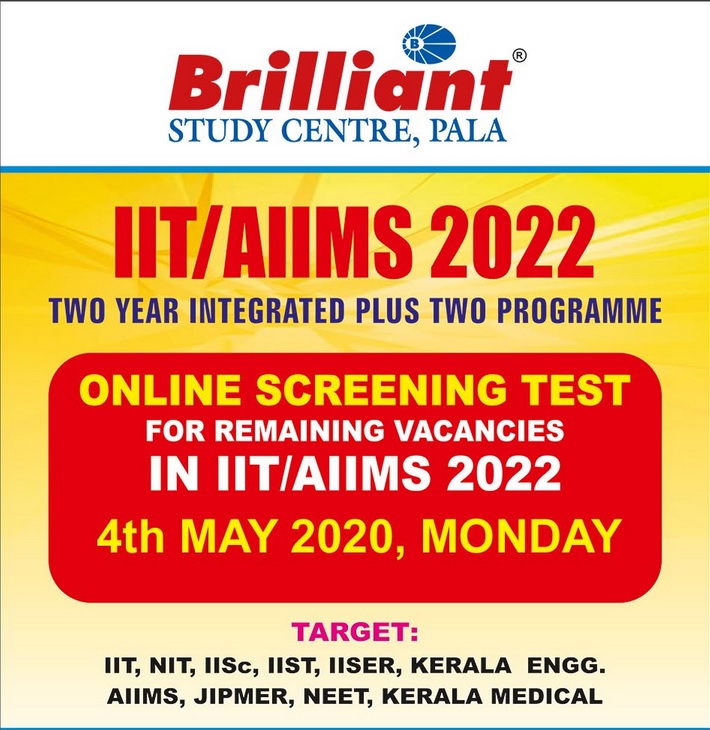 Who Can Apply?
Students studying in class X are eligible to apply for the test.
How to Apply?
Just follow the below procedure to apply for the IIT AIIMS Screening Cum Scholarship Test 2022.
** Go to the official website through the URL brilliantpala.org
** Select the Student Portal Menu and Click the Registration Link.
** If you are a new user click the Sign Up link and register by entering your details.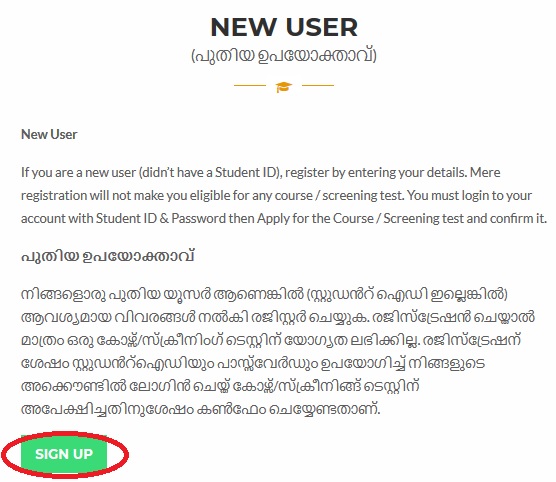 Step 1 : Enter the Student Name as in the School Records * [Mani Kuttan]
Step 2 : Select Gender & Date of Birth of the Student * [Male, 07 sep 2003]
Step 3 : Select your Category,Religion& Cast as per Govt Classification* [OBC Hindu Reserved]
Step 4 : Enter your Name of Guardian * [Raja]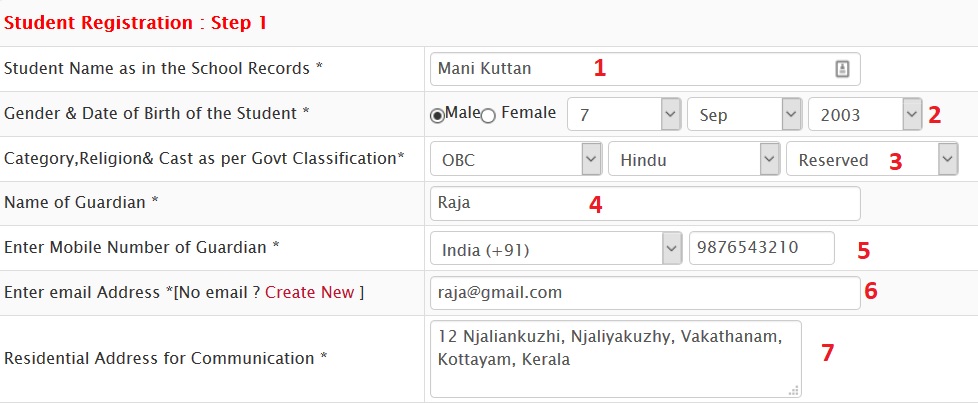 Step 5 : Enter Mobile Number of Guardian * [9876543210]
Step 6 : Enter your email Address *[mani@gmail.com]
Step 7 : Enter your Residential Address for Communication * [12 Njaliankuzhi, Njaliyakuzhy, Vakathanam, Kottayam, Kerala ]
Step 8 : Enter your Pin Code & Adhar Card ID [686538, 876543210000]
Step 9 : Enter the Name of School Last Studied / Studying [SRS Higher Secondary School]
Step 10 : Enter your Class & Stream of Study* [Studying in Class 9, Kerala State]
Step 11 : Please enter the security code given left
Step 12 : Accept the Terms & Conditions and Click Submit button
After clicking the Submit button you will receive the Confirmation message with User Name and Password. Using that Id you can Login and Apply for the course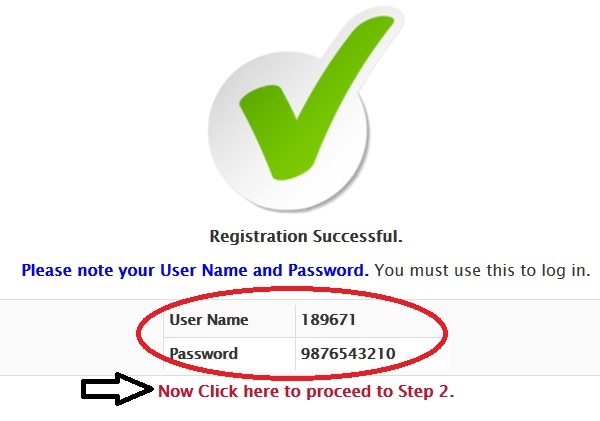 Click the link to proceed to Step 2 and Enter the following details,
Step 13 : Enter your Residential Address for Communication [House Name, Place, Post Office, District, Pin Code]
Step 14 : Enter your Parents Information [Name, Mobile , Designation & Job Details , Office Place]
Step 15 : Click the Submit button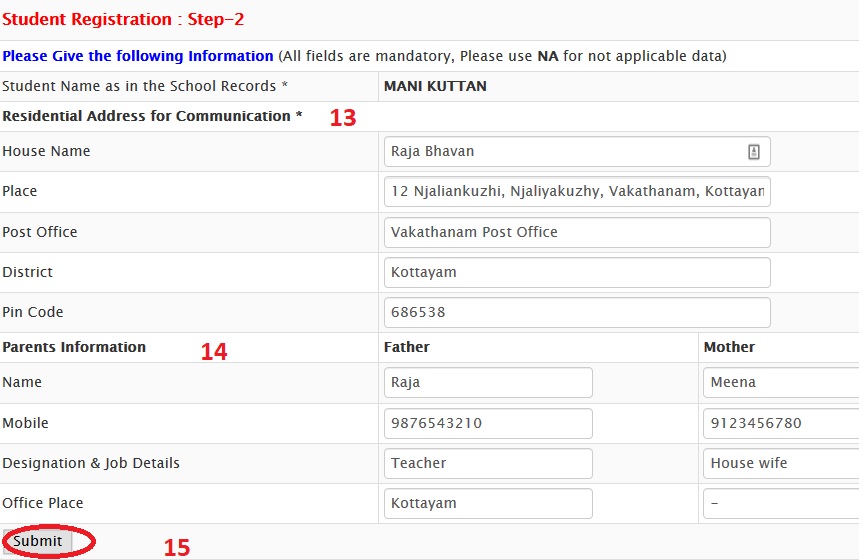 Step 16 : Click the link to upload your photo (Step 3).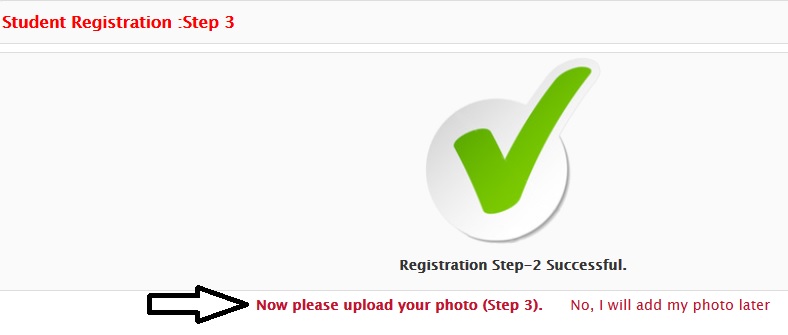 Step 17 : By using the Browse button you can upload your Photo and click submit button

Step 18 : After that you can apply the course directly by entering the Academic Status
Examination Fee
** General Category – Rs. 650/- (including GST)
** Brilliant Foundation Programme class X students – Rs.350/- (including GST)
** BPL Category – Rs.100/- (including GST)
** BPL Categories should sent the attested photocopy of the caste certificate/BPL certificate as proof along with DD/e-chalan-Brilliant copy/Online payment proof
Mode of Fee Payment
1) Online payment through credit card / debit card / Internet banking through the payment gateway
2) e-chalan generated during the online filling the application form and remitting the same in any branch of The South Indian Bank Ltd.
3) DD drawn in favour of "Brilliant Study Centre Pala" payable at Pala
4) Directly at our centres at Pala, Changanassery, Kanjirapally, Thodupuzha, Thiruvananthapuram,Kottayam and Ernakulam
Hall ticket can be downloaded from our website four days before the commencement of the test
Registration Last Date
** Last date for Online Registration – 30.04.2020
** Last date of Registration Fee Payment – 30.04.2020