Aditya Birla World Academy Merit Scholarship 2019-20 : adityabirlaworldacademy.com
Organisation : Aditya Birla World Academy
Scholarship Name : Merit Scholarship 2019-20
Applicable For : Grade 11 Students (IB DP and/or A Level)
Website : https://www.adityabirlaworldacademy.com/admissions-scholarship-programme#1
You can now ask your question on this scholarship.
Ask here
(OR) Go to the bottom of this page for comments.
Aditya Birla World Academy Merit Scholarship
Aditya Merit Scholarship is available for students of Aditya Birla World Academy and external students who are seeking admission into Grade 11 (IB DP and/or A Level).
Related : Cybage Khushboo 2018-19 Scholarship Program : www.scholarships.net.in/23809.html
It aims to give a scholarship to meritorious, exceptional students for the two years of the IB DP / A Level programme. The scholarship will cover part or whole of the Tuition Fee.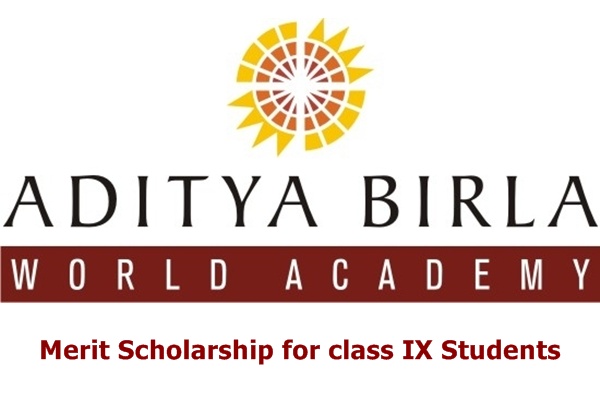 Timelines
** 4th / 5th Aug 2018 – Subject Assessments
** Fourth week of August 2018 – Announcement of applicants who qualify for the second stage
** 30th August 2018 – Group Discussion & Thinking Skills Test
** 11th September 2018 – Final Merit Scholarship Committee Meeting
** Mid-September 2018 – Announcement of Scholarship decision
Note : Please note that the dates are indicative and subject to change.
How to Apply?
1st Stage
Along with the 'Application for Admission' the external applicants will have to additionally fill the 'Aditya Birla World Academy Scholarship Programme Merit Scholarship Application Form' (MSAF).
The scholarship application form will be available with the online admission form. The MSAF form must be downloaded, completed and submitted along with the original documents.

Applicants will need to submit the following documents along with the MSAF
Academic Reports :
** Grade 8 Final Exam
** Grade 9 Half Yearly Exam
** Grade 9 Final Exam
** Grade 10 Reports if any
Applicants will be invited for the second stage based on their MSAF, academic track record and their Aditya Birla World Academy entrance assessment results.
2nd Stage
** Group Discussion
** Written Test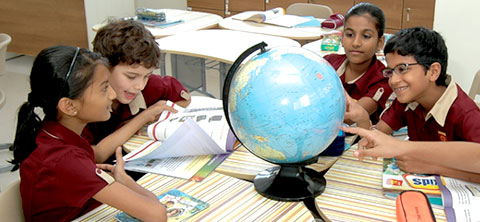 3rd Stage
** Based on the above, shortlisted applicants will be invited for a meeting with the Chairperson and Trustees.
** Post the meeting, the scholarship decision will be announced and the decision of the Chairperson and Trustees will be final.
Reason For Rejection :
The information provided in the MSAF will carry significant weightage in the selection process and therefore providing false information may result in one or more of the following
** Rustication from the school.
** Cancellation of admission.
** Disqualification for award of any future loan / scholarships
** Recovery of the scholarship amount and or a penalty to total scholarship amount.
Note :
** Online Admissions for Grade 11 IB DP & A LEVEL (2019-20) will commence in mid-July 2018
** ORIENTATION for Grade 11 IB DP (9 am) & A LEVEL (11:30 am) on SUNDAY, 22nd JULY, 2018
Queries / Clarifications
Scholarships Ms. Bindiya Kohli – abwascholarship [AT] adityabirlaworldacademy.com with a copy to – admissions [AT] adityabirlaworldacademy.com.
About Us :
At Aditya Birla World Academy in Mumbai, our endeavour is to provide world class education to our students by training them under the CIE (Cambridge International Examinations) from pre-primary to Grade X, and under the IBDP (International Baccalaureate Diploma Programme) and A Levels for Grade XI and XII.
Contact Us :
Aditya Birla World Academy
Vastu Shilp Annexe,
Gamadia colony, JD Road
Tardeo
Mumbai 400 007