Shanti Foundation Jyoti Scholarship : shantifoundation.in
Organization : Shanti Foundation
Scholarship Name : Jyoti Scholarship
Application Starts On : October Each Year
Application Deadline : 31st December Each Year
Website : http://www.shantifoundation.in/Jyotischolarship/scholarship.php
You can now ask your question on this scholarship.
Ask here
(OR) Go to the bottom of this page for comments.
Sanskriti Foundation Jyoti Scholarship
The Shanti foundation offer scholarships for undergraduate and postgraduate studies in India according to the defined selection criteria for the year.
Related : Chanakya Foundation Scholarship Awards 2016-17 : www.scholarships.net.in/10794.html
Application Procedure
Online applications are invited via the Trusts' website. Scholarship applications are open for a brief period in October each year. Interested students are requested to log on to the website for more information on the guidelines and criteria.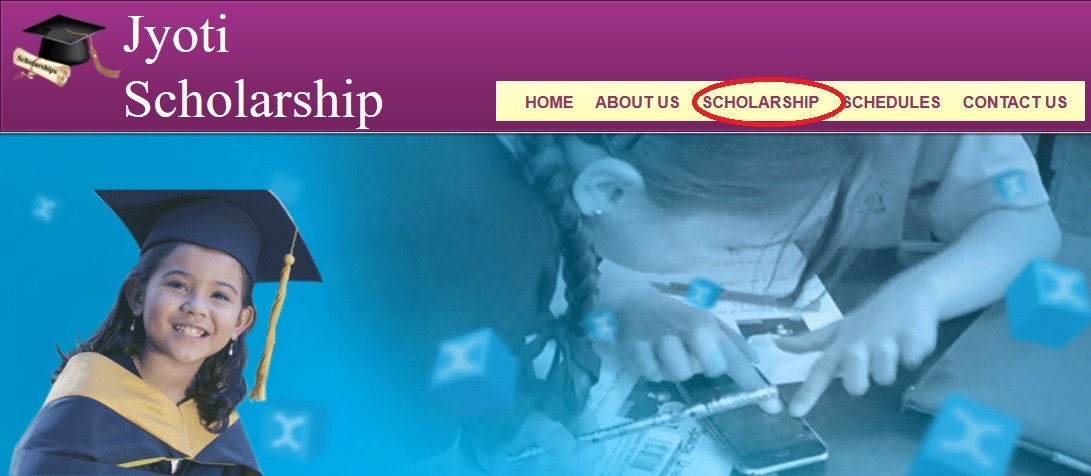 Please Note :
** The Shanti foundation extends financial assistance by way of grants for support towards the cost of their studies in Mumbai, based on certain socioeconomic criteria.
** Applicants are advised to apply either for a scholarship or a means based grant. Dual applications will be regretted.
Required Documents
** Mark sheet(s) relevant to the course
** Income proof of all earning members of the family
** Fee receipt(s) of the current year
** Copy of the PAN card (self and parents)
** Identity card of the current year
Submission Dates
Applications should reach the Trusts' office by 31st December latest each year. After the student has paid the current year's fees, s/he is eligible to apply.

Contact Us :
Jyoti Scholarship
East Side of Anwarpur Chowk,
Near Baghdulhan
P.o & P.S.: Hajipur,
Dist.-Vaishali(Bihar)
Pin Code:844101
Lady Meherbai Shanti Foundation Education Trust Scholarships :
The Lady Meherbai Shanti Foundation Education Trust awards scholarships to Indian women graduates from recognised Indian universities who wish to pursue higher education abroad.
The Trust invites applications for the following fields of study
** Social work
** Social Science
** Education and Welfare of Children with Special Needs
** Status – Health and Empowerment of Women
** Education
** Gender Studies
** Child Health, Development and Nutrition
** Health Policy and Health Education
** Public Health – Community Health Services, Reproductive Health
** Rural Development Work (with a focus on women and children)
** Communication for Development (with a focus on women's issues)
Eligibility Criteria :
** Indian woman graduates from a recognised Indian University, with a consistently good academic record.
** Graduates who have already applied for admission to, or secured admission at universities or institutions in the United States, U.K. or Europe for the current academic year.
** Work experience in the related fields will be considered an added qualification.
Please note : Candidates in part-time, short or correspondence courses are not eligible to apply.