mscepune.in NTS 2016-17 National Talent Search Exam : MSCE Pune
Want to comment on this post?

Go to bottom of this page.
Organization : Maharashtra State Council of Examination, Pune (MSCE Pune )
Scholarship Name : NTS 2016-17 National Talent Search Examination
Applicable For : Class 10th Students
Applicable State : Maharashtra
Application Last Date : 31st August 2016
Exam Date : 06.11.2016
Website : http://mscepune.in/
Apply Online : http://mscepune.in/NTS_NMMS/indexNTS.htm
Notification : https://www.scholarships.net.in/uploads/9464-NTSNotify.pdf
Press Note : https://www.scholarships.net.in/uploads/9464-NTSPress.pdf
National Talent Search Examination :
Natioanl Talent Search Scheme started in 1963. The purpose of the scheme is to identify talented students and nuture them. this year NCERT will conduct the Natioanl Talent Search Examination for Students Studying in Class X.
Related / Similar Post :
MSCE Pune NMMS 2016-17
The examination is conducted every year at two levels:-
Stage-I (State Level) and Stage-ll (National Level).
Scholarships:
About One thousand scholarships are awarded for difference stages of education as follows:
(a) Scholarship of Rs.1250/- per month for Class-XI to XII.
(b) Scholarship of Rs.2000/- per month for Undergraduates and Post-graduates.
(c) Amount of Scholarship for PhD. be fixed in accordance with the UGC norms.
Reservation:
15% for students belonging to the SC category, 7.5% for students belonging to the ST category and 3% for Physically Challenged Group of Students.
Selection:
Stage-I, selection will be done by States/UTs and those who qualify Stage- I, will be eligible to appear for Stage-II examination, conducted by NCERT.
Qualifying Marks:
Qualifying marks for candidates from General category is 40% in each paper and for candidates from SC, ST, PH is 32% in each paper.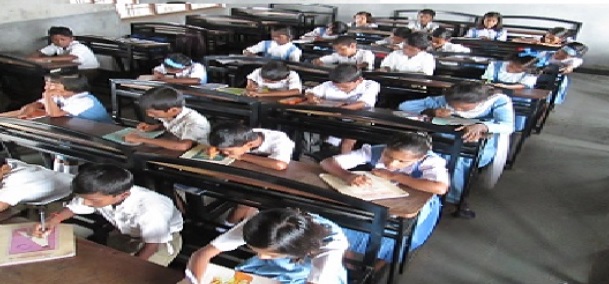 Language Test :
Qualifying in nature and marks obtained for Language Test will not be counted for final merit
Eligibility:
** All students of Class X studying in recognized schools are eligible to appear for the Stage -I examination, conducted by the States/UTs, in which the schools are located. There will be no domicile restriction.
** Students registered under Open Distance Learning (ODL) will also be eligible for scholarship, provided the student is below the age of 18 years (as on 1st July of the particular year), the student is not employed and s/he is appearing in class X examination for the first time.
Important Dates :
** The last date for submission of application form is 31st August 2016
** State Level Examination is 06.11.2016
** National Level Exam Date : 14th May 2017