scholarship.up.nic.in Search Student Details & Check Renewal Status : Uttar Pradesh
Want to comment on this post?

Go to bottom of this page.
Organisation : Government of Uttar Pradesh Scholarship & Fee Reimbursement Online System
Facility : Search Student Details, Check Renewal Status
Applicable State : Uttar Pradesh
Website : http://scholarship.up.nic.in/
How To Search UP Scholarship Student Details?
Track Student's Records As Per Scholarship Database-Search By providing the following details
Related / Similar Post :
UP Pre-Matric & Post-Matric Scholarship 2016-17
Procedure :
Go to the above mentioned Link  and Fill the following details to Search Uttar Pradesh UP Scholarship Student Details

Step 1 : Select Board
Step 2 : Passing Year
Step 3 : Board Roll No
Step 4 : Click on "Search Roll No" Button
Help Line Toll-Free Number – 18004190001
Disclaimer : Every effort has been made to ensure accuracy of data on this web site. However these need to be verified by and supplemented with documents issued finally by the concerned authorities. NIC will not be responsible for any decision or claim that is based on the displayed data.
How To Check Scholarship Renewal Status?
To Check Eligibility for Scholarship Renewal you have to Login to your account and enter the below details,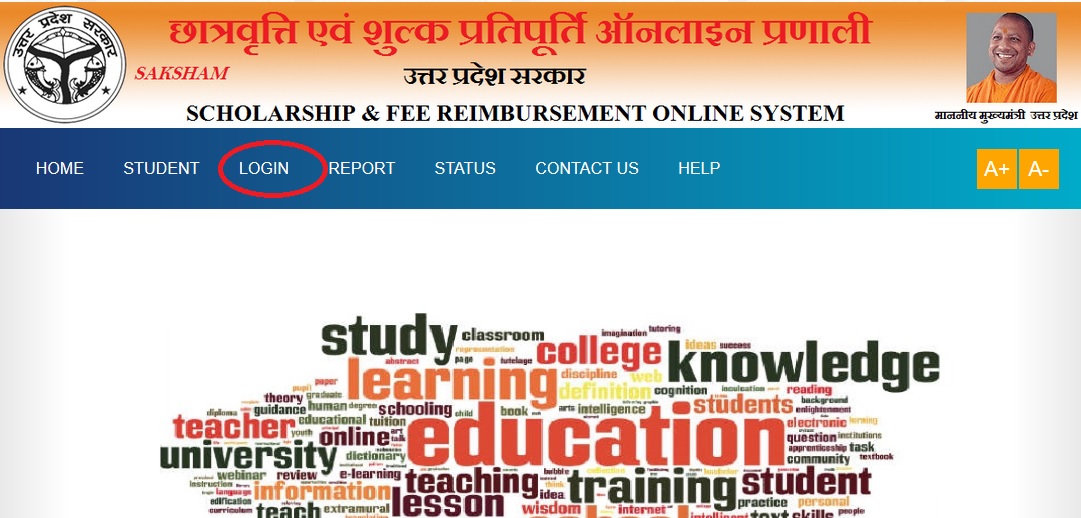 i) Enter Registration No. of Session 2015-16
ii) Click on "Search" Button
Check Renewal Status link here : scholarship.up.nic.in/schlronline/Report/Students_Utility.aspx
How To Find Registration Number?
Please enter the following details to find your Registration Number,
i) Enter High School Details
ii) Select Board
iii) Select Passing Year
iv) Enter Board Roll No.
v) Enter Date of Birth (dd/mm/yyyy)
vi) Click on "Search" Button
The Website is Designed, Developed & Hosted by National Informatics Centre, U P State Unit Lucknow. This site is best viewed in Firefox 25+ ,Internet Explorer 11 and Chrome 34+ at 1024 by 768 resolution.