ITM IDM Scholarship Exam 2021 : Group of Institutions
Rate this post:
[ Votes=

1

, Average =

1

]
Organisation : ITM-Group of Institutions
Scholarship Name : ITM IDM Scholarship Exam 2021
Applicable For : Students Passed 10+2 exam
Application Last Date : 26th June 2021
Website : https://www.itm.edu/scholarship/idm-scholarship
ITM IDM Scholarship Exam
Our 1-Time Scholarship offer is now exclusively OPEN FOR YOU! So, BE BOLD & Chase your Design Dreams courageously.
Related / Similar Scholarship : ZinEdu ZEST 2021

Eligibility
** The Candidate must have passed the 10+2 exam or equivalent in any faculty/stream.
** Those awaiting their 10+2 exam results this year may also apply.
** To qualify your chance to attain a scholarship offer, you must secure a minimum score of 85% and above.
IDM Scholarship Details
Every year ITM IDM favors earnest merit holders with their yearly Scholarships bundled with amazing takeaways.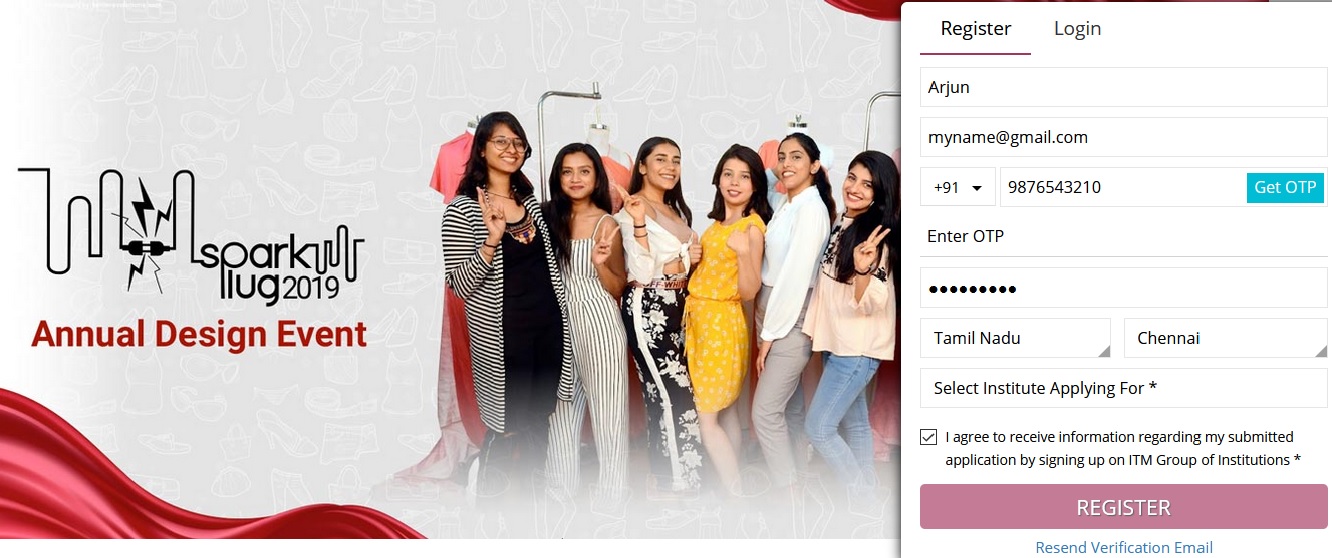 ** A prospective opportunity to fund your own professional Design Career.
** Option to transfer to our International University Partners after 3rd year.
** Training Future Designers under the supervision of Expert Faculty and Top-notch Infrastructure.
Terms & Conditions
** Scholarships would be awarded only on the scores of the Scholarship test.
** The list of meritorious students eligible for scholarships will be announced in a week after the successful completion of scholarship test.
Admission Process
Qualification :
Passed 10 + 2 exam from PUC/ISC/CBSE or equivalent board
Application :
Passed 10 + 2 exam from PUC/ISC/CBSE or equivalent board
Entrance Examination :
All candidates are called for an Entrance Exam, followed by personal interview & portfolio screening and/or a situation test.
Acceptance :
Applicant will be eligible for admission only after an offer letter is issued and received.
Instructions
** The online application is for admission to programmes offered in ITM Group of Instutions.
** Application Form Fee is Non-Refundable.
** Email ID submitted at the time of registration will be used for all correspondences until enrolment is completed. Change in Email ID will NOT be permitted under any circumstances.
ITM Query Management System :
** Applicants are strongly advised to use the ITM Group of Institutions Query Management System (ITM-QMS), rather than an email, to get a quick response.
i. Register and verify your email ID
ii. Click on [Any Queries? Ask US] in your dashboard
iii. Select the query category and submit your query
About ITM
ITM Group of Institutions has collaborated with some of the world's leading educators to establish the ITM Institute of Design & Media. To ensure that students are offered world-class education, ITM IDM stepped into an Academic and Technical Partnership with an International University- Politecnico Milano, Italy.
The sincere drive to deliver technologically advanced and industry-relevant training enabled the institute to be fully equipped with the latest computing technology and labs for specialized training in design and production.
With the aim to provide the best learning experience to its students, ITM IDM has now introduced its exclusive 1-time scholarship offer for merit-holders, so your pathway to securing a successful Design career at India's Best Design School is now conveniently possible.