Plaksha Tech Leaders Fellowship 2021
Want to comment on this post?

Go to bottom of this page.
Organisation : Reimagine Engineering Education, Plaksha University
Fellowship Name : Plaksha Tech Leaders Fellowship 2021
Applicable State/UTs : All India
Website : https://plaksha.org/techleaders
Plaksha Tech Leaders Fellowship
Online applications are invited for Plaksha Tech Leaders Fellowship 2021.

Who Can Apply?
The Plaksha Tech Leaders Fellowship (TLF) is a one year, fully residential, post-graduate program to nurture leaders in technology who are
** Passionate about designing scalable tech-centric solutions
** Constantly tinkering, making and trying new ideas
** Excited by the thought of creating impact at scale
How to Apply?
Just follow the below steps to apply for the Plaksha Tech Leaders Fellowship 2021.
Steps :
Step 1 : Visit the official website through provided above.
Step 2 : Read the instructions carefully and click on the "Apply" button.
Step 3 : Sign up your account with Google or Facebook.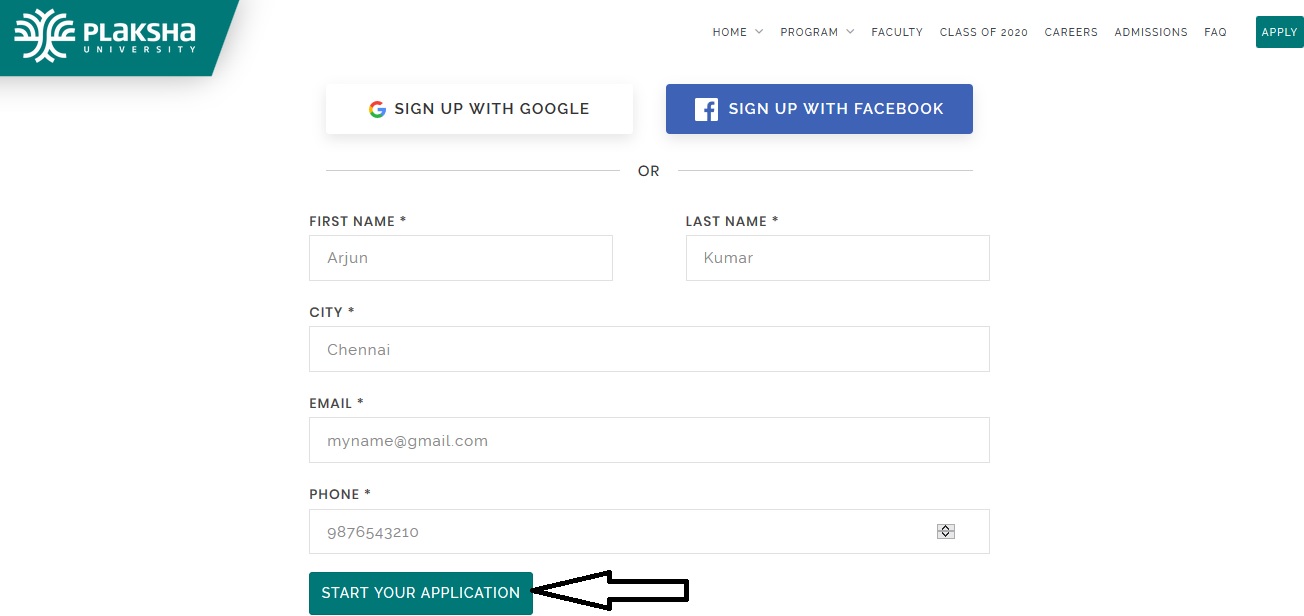 Step 4 : After creating account, fill the application form with the required details.
Step 5 : Finally submit your application.
FAQs
1. I am currently in college. Am I eligible to apply?
If you are in the final year of college and will successfully complete the degree by Summer 2021, yes, you can apply!
2. Are scholarships available? What are the criteria?
Yes. We are committed to curating the 60 best candidates across the country. To ensure that lack of funds is not a hindrance for deserving candidates, liberal scholarships are being offered for the Fellowship as detailed here. Scholarships will be provided on a merit-cum-means basis.
3. What credentials will I receive at the end of the Fellowship?
After completing the Plaksha Tech Leaders Fellowship, you will receive a certificate co-signed by the Reimagining Higher Education Foundation and Sutardja Center for Entrepreneurship and Technology, University of California, Berkeley.
Although, a degree or diploma is not given at the end of the program, this program is equivalent to a one year, post graduate Master's degree in terms of rigour, credits and curriculum covered.
4. Can I work at a job alongside the fellowship/pursue the fellowship online?
No, the Fellowship is intensive, and demands full-time commitment.
5. How do I know if the Tech Leaders Fellowship is right for me?
The Tech Leaders Fellowshipis right for you if you want to roll up your sleeves and leverage technology to make real-world impact.
In the Fellowship, you will learn concepts, tools and techniques in AI/ML and Data Science in the context of how to apply these to design products, systems and solutions for people.
Signature experiences such as the Capstone, Challenge Lab and Grand Challenge Lecture Series, leadership and mentorship will prepare you for the real-world and real problems throughout your career.
6. After completing the Fellowship what kind of careers open up for me?
TLF is designed to fulfill a widely acknowledged industry need for graduates who not only understand technology but also how to apply it to develop holistic solutions for people.
Academicians and professors of Practice who have created TLF, themselves experience this gap in graduates they work with, and designed the program to fill that gap.
We expect this cohort of 60 Fellows to be in huge demand across a variety of industry roles and functions as described here. Graduates may also choose to embark on an entrepreneurial journey instead or pursue further study.
Lastly, you will discover the value of your learning not only in your starting position upon graduation, but in your accelerated growth path to leadership and influence in any career.