ksicl.kerala.gov.in Thaliru Scholarship 2020-21 : Kerala State Institute of Children's Literature
Want to comment on this post?

Go to bottom of this page.
Organisation : Kerala State Institute of Children's Literature
Scholarship/ Service Name : Thaliru Scholarship 2020-21
Applicable For : Students from classes 5th to 10th
Applicable State : Kerala
Last Date : 31.12.2020
Website : https://ksicl.org/
KSICL Thaliru Scholarship
Kerala State Institute of Children's Literature invites applications for Thaliru Scholarship 2020-21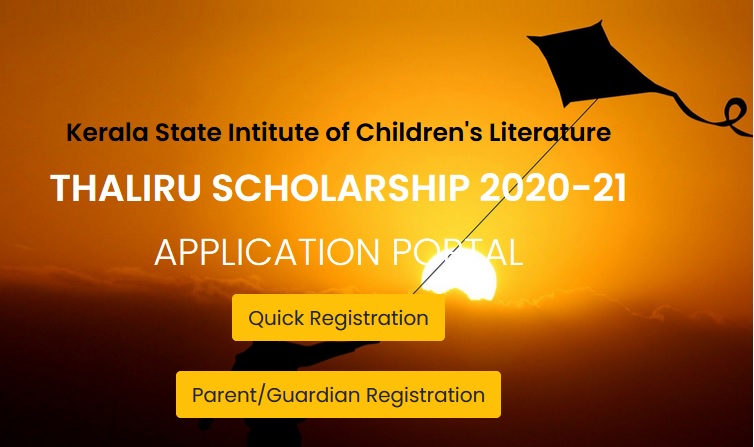 Who Can Apply?
Students from classes 5th to 10th are eligible to apply for Thaliru Scholarship 2020-21.
How to Register?
** There are two types of registration available. With or without login.
** If you select Quick Registration, you can apply immediately. But you will not be able to log in later.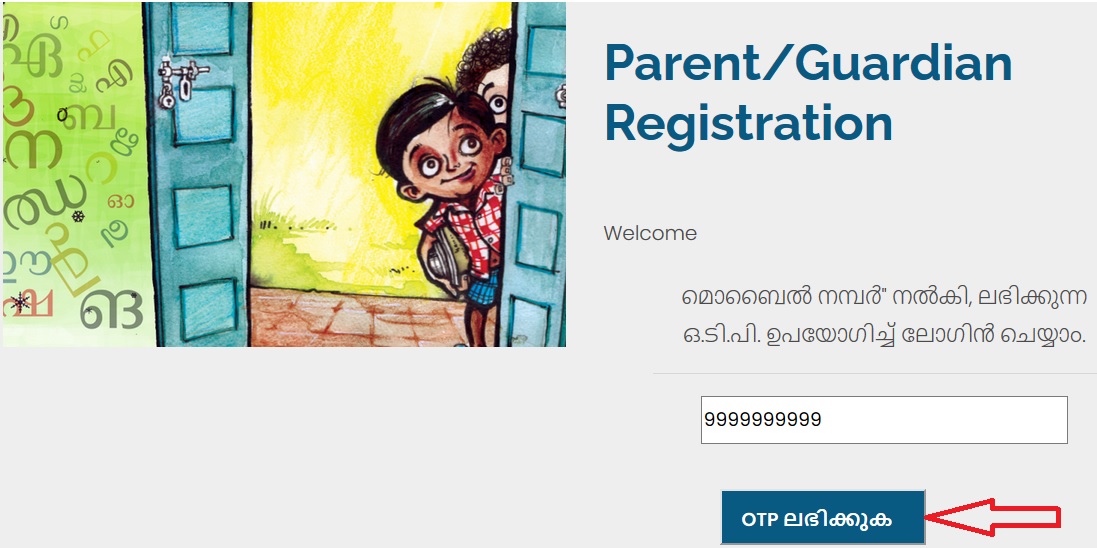 ** If Parent Registration is selected, more than one child can be registered at the same time. You can also log in later and register more children. It is also a good idea to choose when schools and others enroll multiple children together.
** If you have only one child, you can opt for Quick Registration.
Registration Fee
Registration and scholarship fee of Rs. 200 / – is payable online. Once the fee is paid, the registered mobile will receive the information via SMS. A one-year sprout magazine with an annual subscription of Rs. 200 is available free of cost at the home address provided upon registration.
Scholarship Details
** The scholarship amount will be Rs. 10,000 / -, Rs. 5,000 / – and Rs. 3,000 / – respectively for the students who get first, second and third places in the state level examination. Everyone will be given a certificate of merit.
** Annual Scholarship of Rs.1000 / – per student for first rank in District Level Examination.
** Annual Scholarship of Rs. Merit Certificate will be awarded to the top 10 candidates who obtain the highest marks in the district level examination.
** This year's examinations are based on General Knowledge, Periodicals, Literature, History, Children's Literature and Sprout Magazine.
Selection Process
** Registration and competitions are conducted separately for Junior (V, VI, VII) and Senior (VIII, IX, X) categories.
** For every 100 registrations, books with a face value of Rs.1000 / – will be given free of cost to the library of schools where more than 100 children are registered.
** In case the schools are open, it is up to the respective schools to conduct the preliminary examination with the participation of the children who register for the examination in each school and to decide the winners.
** For every 10 children registered in the junior and senior categories, one child from each category, 2 students from schools registering 20 students and 10 students from schools registering 100 students can participate in the district competition. The examination will be conducted at the state level with the participation of the student who gets the highest marks at the district level.
** The Institute will provide an alternative system for conducting examinations and selecting students in the event that the Covid protocol persists and examinations are not held at schools and districts.
About Us :
Kerala State Institute for Children's Literature (KSICL) is an Institution under the Department of Cultural Affairs of Kerala, India. It was constituted in 1981 for publishing children's literature books and magazines.
The institute published its first book in 1981 named Nambooryachanum Manthravum, by P. Narendranath. The institute also publishes a children's magazine titled Thaliru.
Contact
For inquiries and other information, please contact 8547971483, 0471-2333790 and 2327276.
Address :
Kerala State Institute for Childrens Literature
Sanskrit College Campus,Palayam,
Thiruvananthapuram – 695034