J.N. Tata Endowment Loan Scholarship 2021-22 : jntataendowment.org
Organization : The Jamsetjee Nusserwanjee Tata Endowment For Higher Education
Scholarship Name : J.N. Tata Endowment Loan Scholarship 2021-22
Applicable For : Indian Students
Applicable States/UTs : All Over India
Application Last Date : 8th March 2021
Website : http://www.jntataendowment.org/
J.N. Tata Endowment Loan Scholarship
Application Forms for Fall 2021 – Spring 2022 Registrations are open till Monday, 8th March 2021 till 12.00 noon
The J. N. Tata Endowment awards a one-time loan scholarship to Indian nationals only at the beginning of the course for full time Postgraduate/Ph.D./Postdoctoral studies/Research Fellowships studies abroad, in all fields, irrespective of caste, creed, gender or community.
Eligibility Criteria
To be eligible for the scholarship, an applicant must –
** Be an Indian national
** Be a graduate from a recognized Indian University
Note : Students in the final year of their degree program are also eligible along with those who have results awaited
** Have a good consistency in academics and other achievements
** Be a mid-career professional up to 45 years of age having a good experience and academic record in respective fields of research, training or specialization.
Note :
Scholars who are going abroad for conferences, seminars or undergraduate studies are not eligible to apply. Moreover, the applicants are not required to provide any admission/offer letter from Universities at the time of applications.
How to Apply?
Just follow the below steps to apply for the J.N. Tata Endowment Loan Scholarship 2021-22.
Steps :
Step 1 : Go to the official website through the URL jntataendowment.org and Click the 'To Apply' button


Step 2 : If you are a already registered user you can Login using your Email Id and Password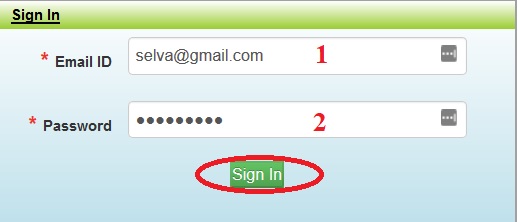 Step 3 : New User please fill the registration form with required details and finally click on "Register" button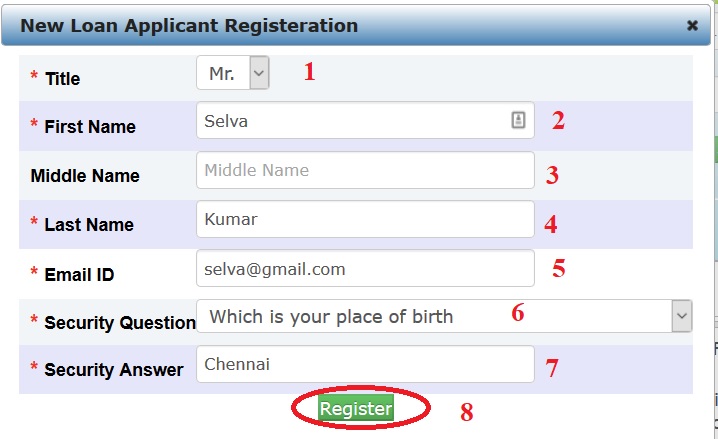 Step 4 : After successful registration, a one-time password will be sent to the registered email I.D. which will be valid for 48 hours.
Step 5 : Candidates can login using their registered email I.D. and password to proceed further.
Guidelines
1. Candidates may complete the application form in one or more visits but must remember to save the draft before exiting each time. There is a preview option before final submission after which candidates will not be able to make any changes.
2. Candidates are advised not to leave any field blank they may write Not applicable wherever necessary.
3. Statement of Purpose (SOP) : Candidates are required to write a SOP only within the space provided in the application form (not more than 7500 characters).
Such SOPs should be specifically addressed to the J N Tata Endowments Loan Scholarship and not be the same as that sent to the universities from where candidates are seeking admission. Please note that you cannot attach or upload such a document.
4. Letter of Recommendation (LOR) : Candidates are required to mention the recommender's details in the specific column provided for it in the application form.
The LOR should be mailed from their official email I.D. and not from personal email I.D.'s. Recommender's may be
** a Professor of the College or University OR
** the Employer, in case the applicant is / was working.
The letter of recommendation, specifically addressed to the Trustees of the J.N. Tata Endowment, should be mailed to jnte [AT] tatatrusts.org in the following format
** Subject line should be the candidate's full name with his registered email-id.
** The recommendation should be in the body of the email itself and not as an attachment and contain the following details
(i) Candidate's academic achievements and potential, projects if any undertaken under recommender's supervision or otherwise, personality and motivation, professional achievements (for experienced candidates) and contribution to community.
(ii) Recommender's name, designation, and department, name of college/university/organisation, city, and contact numbers.
Scholarship Amount
** The amount to be awarded to each scholar by way of the loan scholarship is determined on the basis of the norms laid down for the purpose, and does not cover the full cost of studies.
** The amount awarded as the loan scholarship ranges between Rs.1,00,000/- and Rs.10,00,000/-.
** All selected applicants do not necessarily qualify for the maximum amount.
** The selected scholars may also qualify for a gift scholarship and travel assistance from our allied Trusts as may be decided at the sole discretion of the Trustees of the concerned Trusts.
A gift scholarship can be for a maximum amount of Rs.7,50,000/- and the travel grant can be a maximum of Rs.50,000/-.