scholarships.gov.in Puducherry Pre Matric Scholarship for ST Students 2020-21 : National Portal
Organisation : National Scholarship Portal
Scholarship Name : Pre Matric Scholarship for ST Students 2020-21
Applicable For : ST Students
Applicable State/UTs : Puducherry
Application Last Date : 31.12.2020
Website : https://scholarships.gov.in/
NSP Puducherry ST Pre Matric Scholarship
The Ministry of Tribal Affairs, Government of India invites applications for Pre Matric Scholarship for ST Students (Class 9 & 10) – Puducherry 2020-21 from ST students of Class 9 and 10.
Related / Similar Scholarship : NSP Puducherry ST Post Matric Scholarship 2020-21
Eligibility
To be eligible for this scholarship, an applicant must-
** Belong to Scheduled Tribes community
** Be a domicile of Puducherry
** Be studying in Class 9 and 10 at a recognised institution
** Have an annual family income less than INR 2.00 lakh
** Not be getting any other centrally-funded Pre Matric Scholarship
How to Apply?
Just follow the below steps to apply for the Puducherry Pre Matric Scholarship for ST Students 2020-21.
Steps :
Step 1 : Go to the official website of National Scholarship Portal through the URL provided above.
Step 2 : Then Select State Schemes tab and Click on Puducherry in the drop down list.
Step 3 : After that Click the link in the "Pre Matric Scholarship for ST Students" under Puducherry
Step 4 : Read the Instructions enter your Application Id, Password and Captcha for Login.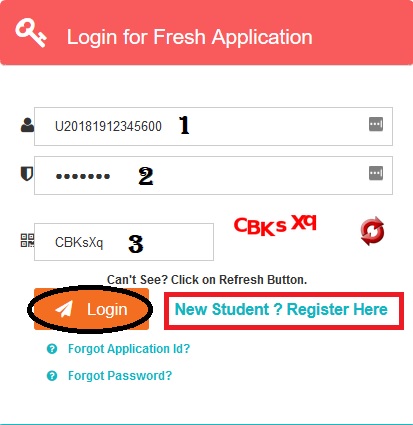 Step 5 : After Login to your account select the Scholarship scheme and fill the required details to apply for the scholarship.
Step 6 : If you are a New User then Click on the Register link in the Login Page.
Step 7 : Enter all required details for registration to get your user id and password. After register your account you can Login and apply the scholarship.
Step 8 : After complete your application you will get a confirmation message to your registered email id & mobile number.
Note : Application complete in all respects, shall be submitted to the Head of the Institution/School.
Benefits
The selected students will receive benefits as follows –
** Scholarship of INR 150 per month for day scholars and INR 350 per month for Hosteller
** Books and Ad hoc grant of INR 750 per annum for day scholars and INR 1,000 per annum for hostellers
** Additional allowances for students with disabilities up to INR 240 per month
FAQs
1. Are students enrolled in Govt./ private/ (not funded by either Central or State Government) eligible to apply?
Yes, The scheme is applicable for students should be a regular, full time student studying in Govt./Private Schools recognized by Govt. or a Central / State Board of Secondary Education
2. Who will verify the credentials of the candidates? How will payments be regulated?
The School in which the students are studying will verify the credential of the candidate on the National Scholarship Portal (NSP portal).
3. Is there any need for uploading of domicile certificate along with the online application form?
Yes, the permanent resident certificate of Puducherry UT issued by the competent authority (Sub Divisional Magistrate) will have to be uploaded with the online application form.
4. Can the awardees claim any other scholarship (State/ Institute or other Ministry) during the tenure of award of this scholarship?
No, such students will not be considered for award of this scholarship.
Last Date
** Last date to apply for the Centrally Sponsored Scheme Of Pre Matric Scholarship For ST Students Puducherry is 31-12-2020
** Defective Verification is Open till 15-01-2021
** Institute Verification is Open till 15-01-2021