Acuity Knowledge Partners Inspire Scholarship 2020 : buddy4study.com
Organisation : Acuity Knowledge Partners
Scholarship Name : Inspire Scholarship 2020
Applicable For : MBA students from Bangalore and Delhi NCR
Applicable States/UTs : All India
Last Date : 31.12.2020 (Date is Extended)
Website : https://www.buddy4study.com/page/acuity-knowledge-partners-inspire-scholarship
Acuity Knowledge Partners Inspire Scholarship
Acuity Knowledge Partners – Inspire Scholarship is an initiative of Acuity Knowledge Partners to financially support needy MBA students from Bangalore and Delhi NCR.

Under this scholarship, the students who are pursuing MBA in Finance from specified management colleges in Bangalore and Delhi-NCR can get scholarship to manage their academic expenses.
Eligibility
1. Open for Indian nationals only.
2. Applicant must be pursuing first or second year of full-time MBA (Note: Specialisation in 2nd year should be Finance)
3. They must be studying in one of the following colleges from Delhi NCR and Bengaluru
** Amity Business School, Noida
** Birla Institute of Management and Technology (BIMTECH), Greater Noida
** Jaipuria Institute of Management, Noida
** Maharaja Agrasen Institute of Technology (Affiliated by IP University)
** Institute of Management and Technology (IMT), Ghaziabad
** Shri Ram College of Commerce (SRCC), New Delhi
** Christ University, Bengaluru
** Kirloskar Institute of Advanced Management Studies (KIAMS), Bengaluru
** IFIM Business School, Bengaluru
** St. Joseph's Institute of Management.
** M.S Ramaiah Institute of Management (MSRIM), Bangalore
4. Applicant must have secured minimum 60% marks throughout their Class 10, 12, Graduation and MBA 1st year
5. They should have cleared all their papers from first year (in case they are studying in their second year).
6. The annual family income must be less than INR 6,00,000 (6 lakh) from all sources.
How Can You Apply?
Step 1 : Visit the official website and Click the 'Apply Now' button below.
Step 2 : Login to Buddy4Study with your registered ID and land onto the 'Application Form Page'.
** If not registered on Buddy4Study – Register at Buddy4Study with your Email/Mobile/Facebook/Gmail account.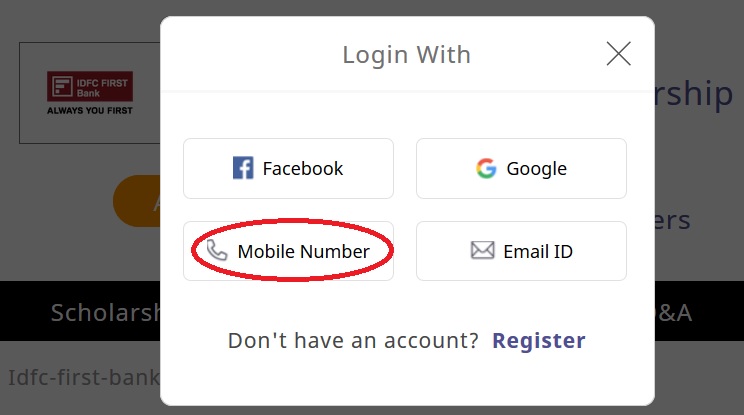 Step 3 : You will now be redirected to the Acuity Knowledge Partners – Inspire Scholarship application form page.
Step 4 : Click on the 'Start Application' button to begin the application process.
Step 5 : Fill the required details in the online application form.
Step 6 : Upload relevant documents.
Step 7 : Accept the 'Terms and Conditions' and click on 'Preview'.
Step 8 : If all the details filled in by the applicant are correctly showing on the preview screen, click on the 'Submit' button to complete the application process.
Documents Required
** Photo identity proof (Aadhaar Card)
** Passport size photograph
** Income proof (Form 16A/income certificate from government authority/salary slips, etc.)
** Proof of admission (college/university ID card/bonafide certificate/etc.)
** Current academic year fee receipt
** Bank account details of the scholarship applicant (cancelled cheque/passbook copy).
** Marksheets or grade card of Class 10, 12, Graduation and MBA 1st year
Selection Process
The selection of scholars for Acuity Knowledge Partners – Inspire Scholarship will be made based on their academic merit and financial background.
It involves a multi-stage process as detailed below –
** Initial shortlisting of applicants based on their academic merit and financial background
** Telephonic interview of shortlisted candidates for final selection
Scholarship Amount
Students can receive scholarship amount INR 50,000
Contact
In case of queries. please reach out to us
Call : 011-430-92248 (Ext- 226) (Monday to Friday – 10:00AM to 6PM)
Email : inspirescholarship [AT] buddy4study.com