hte.rajasthan.gov.in CMHE Scholarship 2020 Chief Minister Higher Education
Want to comment on this post?

Go to bottom of this page.
Organisation : Department Of College Education
Scholarship Name : CMHE/ Vigyapati 2020 Chief Minister Higher Education Scholarship Scheme
Applicable For : Students who belong to Rajasthan state
Applicable State : Rajasthan
Last Date : 31-01-2021 (Date is Extended)
Website : http://hte.rajasthan.gov.in/scholarship.php
HTE Rajasthan CMHE
Rajasthan Higher Technical & Medical Education invites online applications for CMHE Chief Minister Higher Education Scholarship Scheme 2020-21
Who Can Apply?
** Students should have 60% marks in the 12th class exam, whose place is within 1 lakh of the Board's merit list.
** Candidate must be domicile of Rajasthan state.
** Family annual income should not be more than INR 2,50,000.
** Candidate should not hold any other scholarship.
** Candidate must have an account in a nationalised bank.
How to Apply?
Just follow the below steps to apply for the CMHE Scholarship 2020-21.
Steps :
Step 1 : Go to the official website of Rajasthan Department Of College Education through the URL http://hte.rajasthan.gov.in/
Step 2 : Then click on the Online Scholarship link in the Menu bar.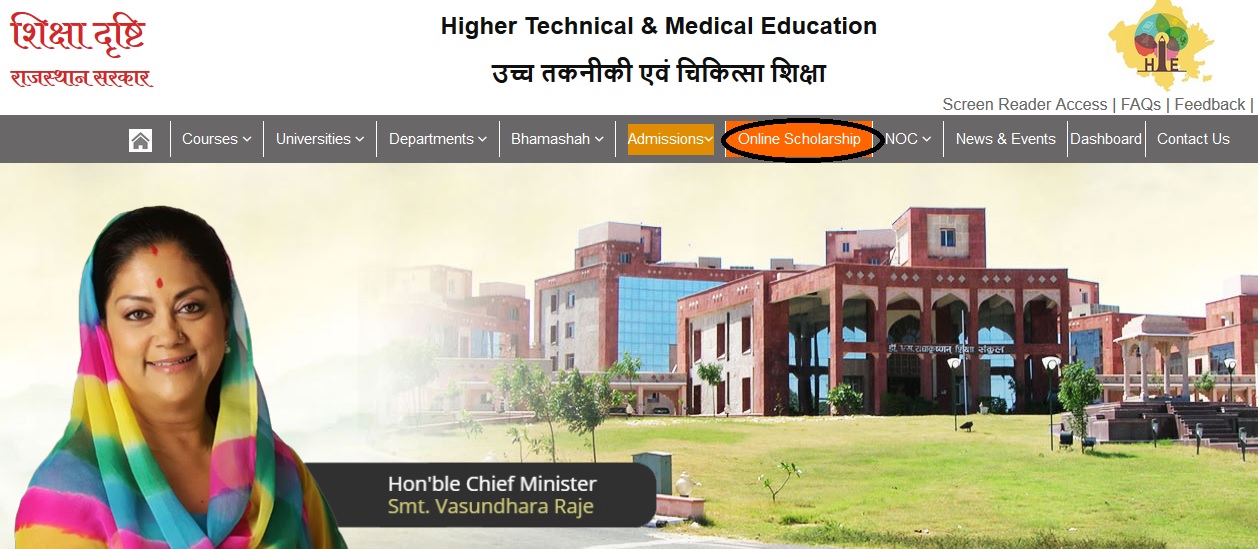 Login
Step 3 : Already registered user click on the Login button in that page.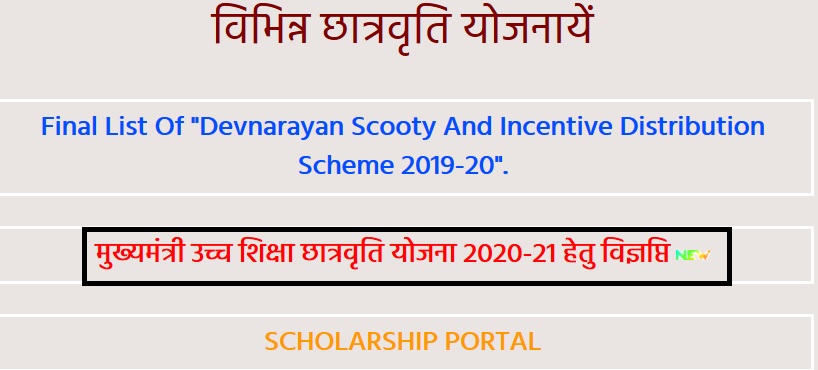 Step 4 : Enter your Digital Identity SSOID number or User Name and Password along with the captcha code for Login. Fill the Application form to apply for the scholarship.

New User
Step 5 : If you are a New User then click on the Register button and register your account by any one of the following ways,
** Bhamashah
** Aadhaar
** Facebook
** Google
** Twitter

Step 6 : Next enter your Password, Mobile Number and Click Register button
Step 7 : Your password for SSOID is sent to your registered mobile and/ or email. It is strongly recommended to change the password at first logon.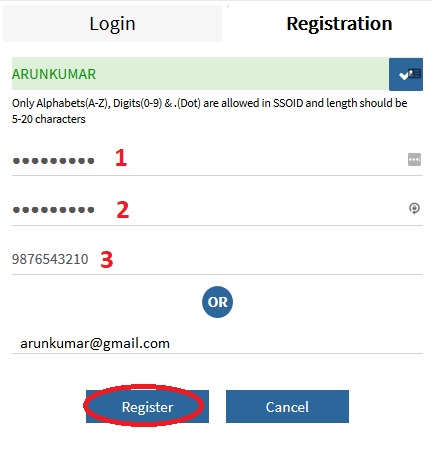 Step 8 : Change the password. Fill in all the details in the profile.
Step 9 : Verify the Mobile Number, Bhamashah ID or Aadhar No. by confirming the OTPs.

Step 10 : After completing all the details, logout of the profile. Note- A confirmation SMS/mail will be sent to the registered no./email id after successful profile update.

Step 11 : Login again with the username and changed password.
Step 12 : Complete all the details and finally click on Submit button to complete the application.
Note :
** Students who are not appearing on their college portal. They should contact the principal of their college and take action against registration and updating.
Notification :
https://www.scholarships.net.in/uploads/pdf2020/45207-CMHE.pdf
** The colleges which have not yet made registration and updating on the portal. They take immediate action. In the absence of this, students studying in colleges will not be able to apply online.
Documents Required
1. Permanent certificate
2. Caste Certificate
3. Income certificate
4. Certificate of non-income tax data
5. 12th Class Marks sheet
6. Graduation / Post Graduation Fees Receipt
7. Copy of Aadhar Card / Bank Card
8. Certificate of regular study in general education
9. Copy of the bank account book
Last Date
Last date to apply for the scholarship is extended till 31st December 2020