directorateofhighereducation.assam.gov.in 2020-21 Combined Merit Scholarship
You can now ask your doubts / questions.
Please go to the the bottom of this page for comments section.
Organisation : Assam Directorate Of Higher Education
Scholarship Name : Combined Merit Scholarship 2020-21
Applicable For : Students Pursing Degree and Master Degree course in Arts,/Science/Commerce
Applicable State : Assam
Application Last Date : 03.11.2020
Website : http://webservers.amtron.in/dhe/scholarship/
DHE Assam Combined Merit Scholarship
Online Applications are invited For Awarding Scholarship Under Combined Merit (Degree And Master) Scholarship Scheme 2020-21.
Related / Similar Scholarship :
DHE Assam P.G. Research Scholarship 2020-21
Who Can Apply?
1. The minimum qualifying marks to apply for the scholarship shall be
a) 60% in Higher Secondary for those who apply for Combined Merit Degree Scholarship scheme
b) 60% in General Degree (TDC) for those who apply for Combined Merit Master Degree Scholarship scheme
2. Students pursuing general Degree and Master Degree course in Arts/Science/ Commerce discipline in any recognized institution for the session 2020-2021 are eligible for the schemes.
3. The student must be a domicile of Assam (PRC document mandatory)
How to Apply?
Intending students fulfilling the above mentioned criteria must apply online at www.directorateoftriehereducation.assam.gov.in in between 13th October to 3td November 2020 and take printout after online final submission and submit it to the Registrar/ Principal/ Head of the Institute along with the necessary copies of certificate/testimonials.
Steps :
Step 1 : Go to the following link [http://webservers.amtron.in/dhe/scholarship/]
Step 2 : Only Registered Users can log in. If you have not registered yet, kindly register now.

Step 3 : Click on "Register Now" tab, fill-in the required information and click "Register Now" button.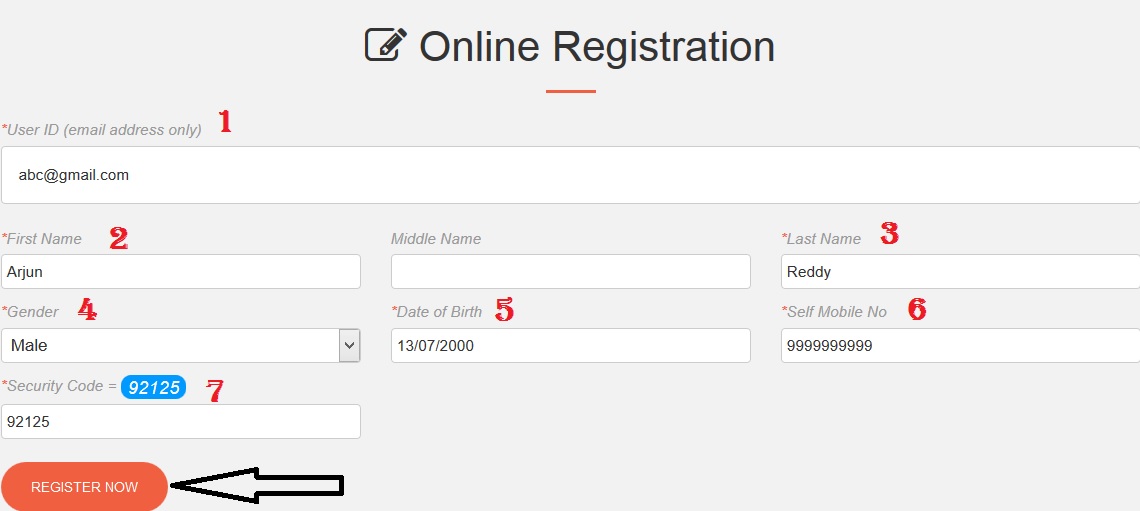 Step 4 : Your login credentials will be sent to the registered e-mail ID.
Step 5 : Activate your account by clicking on the link send to your registered email id.


Step 6 : Login with your credentials in the "Apply Now" tab.
Step 7 : Start filling up the forms. Save the information in each Step and proceed for the next Step.
Note :
The Registrar/ Principal/Head of the Institutions will compile, verify the application form and other relevant documents. After compilation and scrutiny of all applications at the College or the University level, the valid online application form alongwith all relevant certificate/testimonials shall be submitted along with approved list to the O/o Directorate of Higher Education, Assam, Kahilipara, Guwahati – 781 019 under their seal and signature on or before 10th November, 2020 positively'.
Documents Required
List Of The Documents To Be Submitted (Scanned)
a. PRC from DC/ S.D.O. as Proof of Domicile of State of Assam
b. Certificate from the Registrar/Head of the Institution in which the candidate is at present studying.
c. Final mark sheet of last qualifying examinations (i.e. H.S./T.D.C.).
d. Photograph and Signature.
Quantum Of Financial Assistance
1. For Degree Course @ Rs. 300/- per month
2. For PG Course @ Rs. 500/- per month
General Conditions
** The Students must have valid (up-to-date) Bank Account in their name (Preferably in SBI) and details to be submitted along with the application (Bank Name, A/c Number, Branch Name, IFSC Code)
** Scholarship shall be disbursed through DBT system to the beneficiaries.
** The Candidate should possess the relevant qualification from any recognized Institution.
** Selection will be made strictly on the basis of merit in all cases and also to be restricted as per budget allocation.
Last Date
Online Submission of Application will be closed on 3rd November 2020.
Notification :
https://www.scholarships.net.in/uploads/pdf2020/45010-CMS.pdf
Helpdesk
For any support kindly drop a mail at helpdesk [at] amtron.in, software.support [at] amtron.in or call 0361-2724222, 1800 345 1100.