NSHM Knowledge Campus 2020 Asha Jyoti Scholarship
Organisation : NSHM – Knowledge Campus
Scholarship Name : Asha Jyoti Scholarship 2020
Applicable For : Students of NSHM who are upgrading from UG to PG
Last Date : 20th September 2020
Website : http://www.nshm.com/asha-jyoti-scholarship/
NSHM Asha Jyoti Scholarship
NSHM has focussed on uplifting determined students to steer themselves towards a brighter future. And to celebrate 10 glorious years of rewarding scholarship opportunities, we are introducing 4 new categories in the Asha Jyoti Scholarship Scheme.
Related / Similar Scholarship : PEWT Scholarship 2020-21

Who Can Apply?
Existing students of NSHM who are upgrading from UG to PG are eligible to apply for this scholarship under Asha Jyoti Unnati.
Application Procedure
** Fill up the online application form at https://nshm.nopaperforms.com/
** In the scholarship field on the form, select the Asha Jyoti Scholarship Category for which you are eligible to apply.
** On completion & submission of the application form, the admission counsellor will get in touch with you to process the scholarship.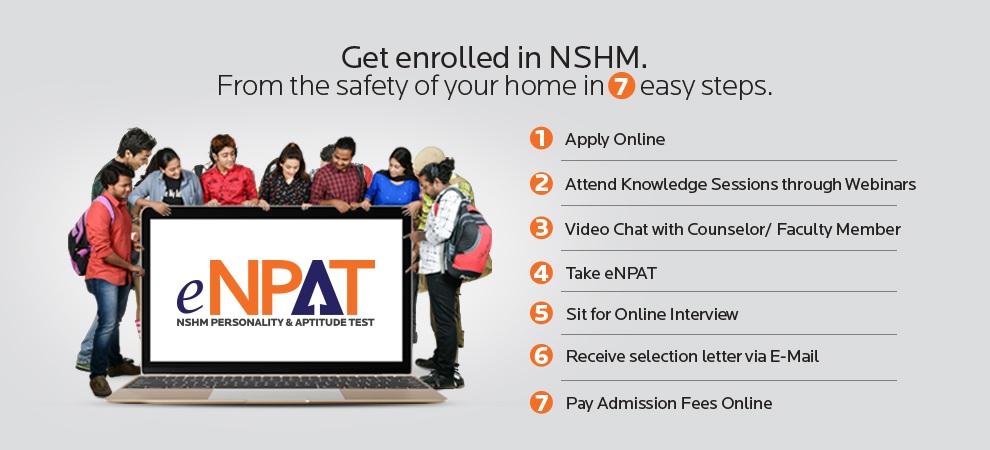 Scholarship Rules
To avail the full benefits of the scholarship, the following rules are to be observed by the student during his/her tenure with the college:
** There should be no discrepancy / concealment of fact
** A good academic track record has to be maintained without any backlogs.
** He/She should not be the recipient of any letter for disciplinary action.
** College or University fees should be cleared on or before the due dates.
** Family Income Certificate to be obtained from any "A1 Gazetted Officer" wherever applicable.
** 12th Class Marks for Scholarship to be calculated on the basis of "Best of 5 Subjects" for All Boards.
** For Master Degree Courses – Scholarship shall be calculated on overall Graduation marks.
** For Lateral Entry courses – Scholarship shall be calculated on overall Diploma marks.
** The decision of the management will be final and cannot be challenged.
About NSHM:
NSHM Knowledge Campus is all about experiential learning and building an ever-expanding knowledge base involving knowledge partners and communities. NSHM is where information and ideas flow freely in an open and friendly atmosphere – a "Knowledge Hub of Global Excellence" in which students learn, share, shine and have fun.
Our vision is to set up a knowledge hub where careers follow students and not the other way round.
NSHM leverages the best that enables academic institutions to deliver new and more engaging models of knowledge management across campuses thereby creating a new, vibrant and futuristic learning environment.
The results include increased student engagement, improved faculty productivity, innovations powering new models of learning, enhanced online learning, expanding alumni outreach and great career opportunities. NSHM has exceptional faculties and continuously invests in their growth and development as well.
Last Date
Last date of application for scholarship is 20th September 2020.