WBMDFC 2020-21 Post Matric Scholarship West Bengal : wbmdfcscholarship.in
Organisation : WBMDFC West Bengal Minorities Development & Finance Corporation
Scholarship Name : Post Matric Scholarship 2020-21 / Aikyashree Scholarship 2020
Applicable For : Students pursuing Higher Secondary, ITI, Diploma, UG, PG, M.Phil, B.Ed
Applicable State : West Bengal
Application Last Date : 15.03.2021 (Fresh & Renewal) (Date is Extended)
Website : http://www.wbmdfc.org/Home/scholarship
WBMDFC West Bengal Post Matric Scholarship
The West Bengal Minorities Development & Finance Corporation invites online application for meritorious students belonging to minority communities (i.e. Muslim, Christian, Buddhist, Sikh, Zoroastrian and Jain) for the year 2020-21.
Related / Similar Scholarship : WBMDFC Pre Matric Scholarship 2020-21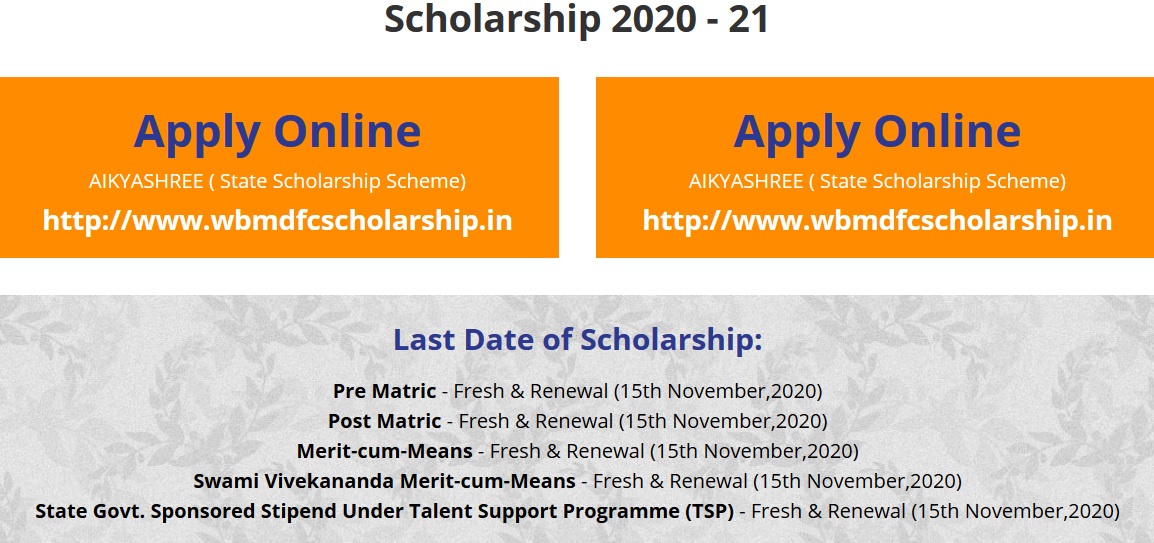 Eligibility
** Students must be a citizen of India and domicile of West Bengal.
** Students pursuing Higher Secondary, ITI, Diploma, UG, PG, M.Phil, B.Ed etc. courses are eligible.
** Must be studying in a School/ Institution recognized by an educational Board/ Council/ University of the State/ Central Government.
** Must have secured not less than 50% marks or equivalent grade in the previous final examination.
** The annual family income should not exceed Rs.2 lakh.
** Students studying in institutes outside West Bengal will not be eligible for pre-matric or post-matric scholarship.
How to Apply?
Just follow the below steps to apply for the Post Matric Scholarship 2020-21.
Apply Online : http://wbmdfcscholarship.in/
Steps :
Step 1 : Go to the official website through the URL http://wbmdfcscholarship.in/
Step 2 : Click on "New Registration" button on the home page.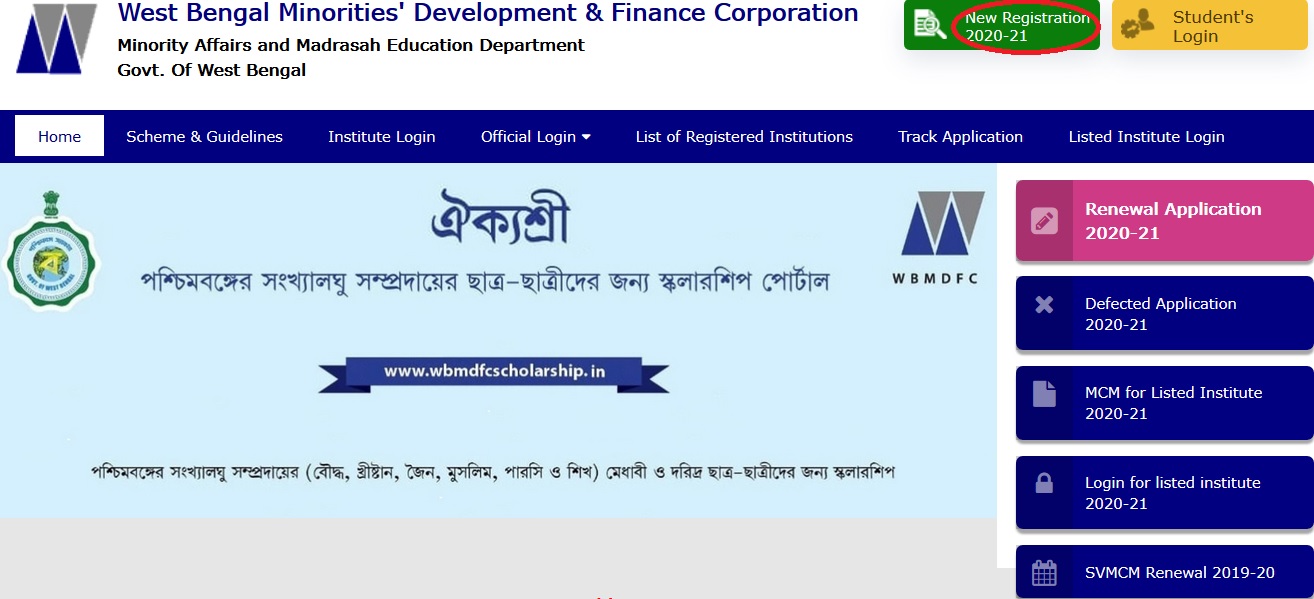 Step 3 : Fill up all information under "Student Information" section.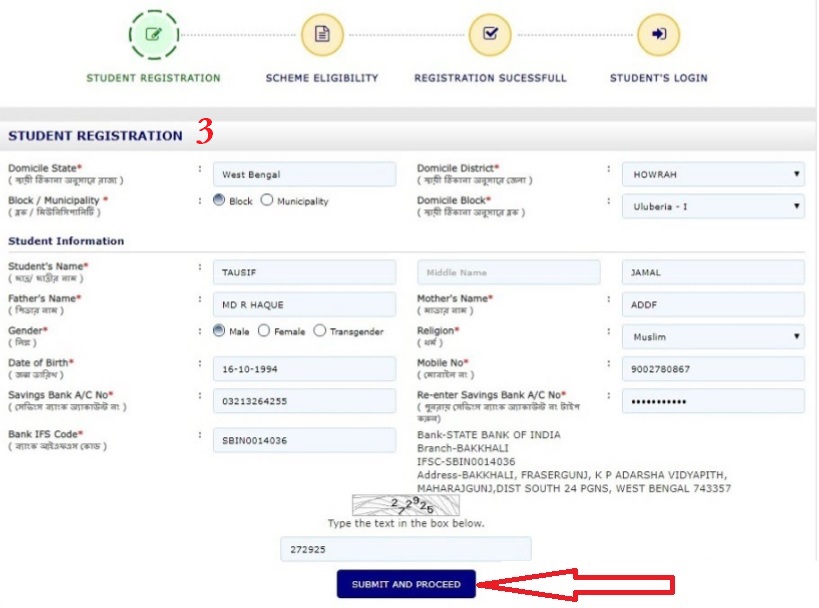 Step 4 : Fill up scheme eligibility column and click on "Submit & Proceed" button.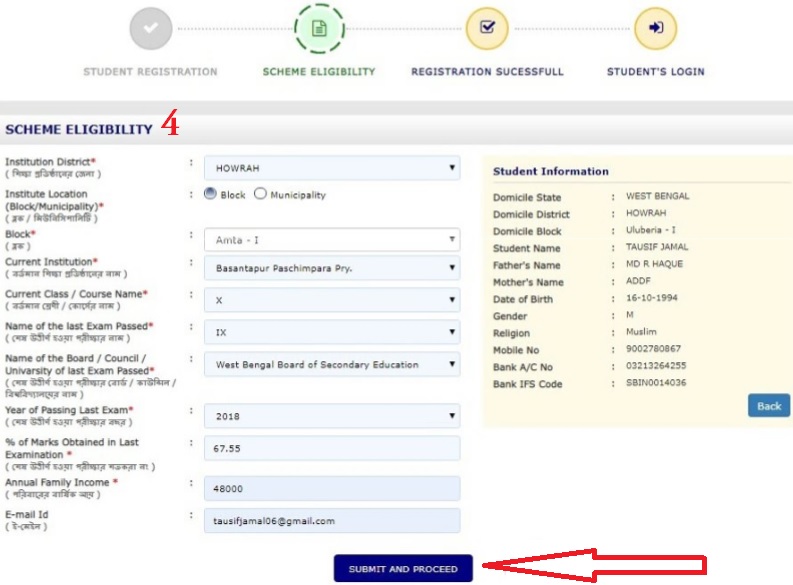 Step 5 : Check Your Relevant Scholarship Scheme & Process Accordingly
Step 6 : Note Your User ID And Check Email Inbox /Mobile For Retrieving Password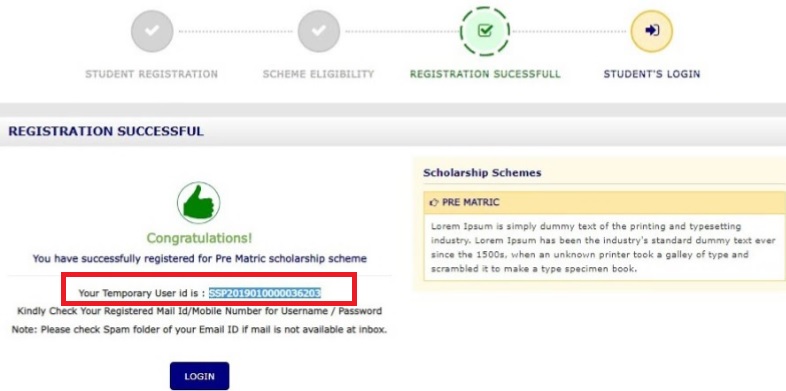 Step 7 : Login with Your User Id & Password on "Student Log-In"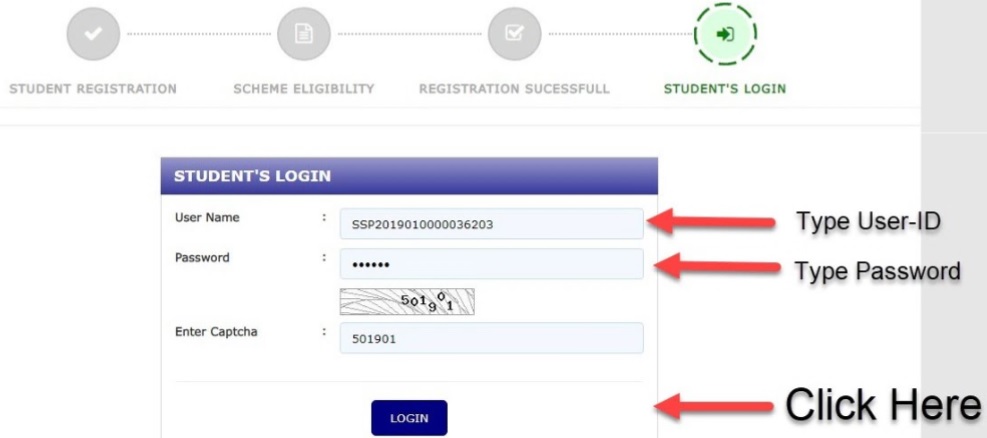 Step 8 : Change Your Password For Next Step (Mandatory)
Step 9 : Fill Up Details Under "Basic Information" Option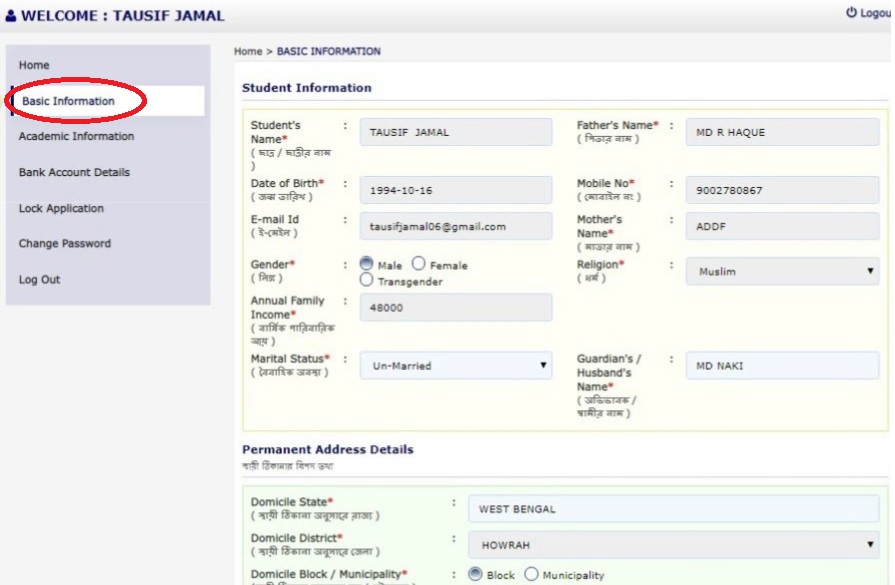 Step 10 : Fill Up details under "Academic Information " Option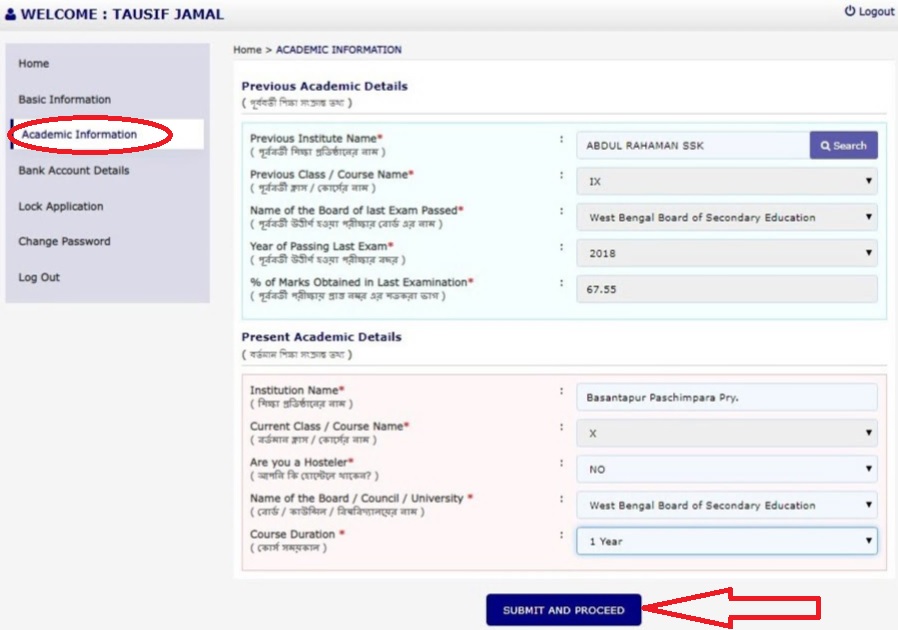 Step 11 : Fill Up " Bank Account Information" & Verify
Step 12 : Verify Complete Application Under "Pre-View" Option before Final Submission by Pressing "Final Submit" Button

Step 13 : Finally take Print Out Copy Of Application From "Print Application Option"

Step 14 : Print Out copy of The Application Along With Photocopy Of Bank Pass Book Containing Bank Account No And IFS Code & submit it to the concern Institute .
Track Application Status
Follow the below steps to track your application,
Steps :
Step 1 : Visit the official website through the URL provided above.
Step 2 : Click on "Track Application" button in the menu bar.


Step 3 : Next Select Your District [Coochbihar]
Step 4 : Enter Your Application ID [WB2019201234567]
Step 5 : Enter the Captcha code
Step 6: Finally click on "Submit" button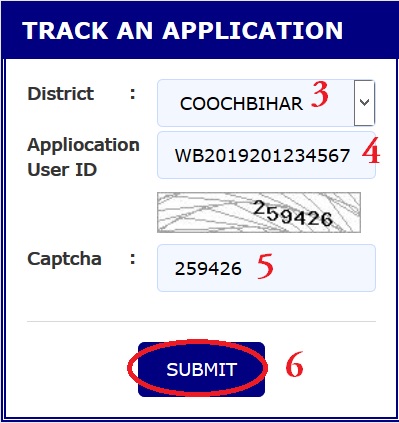 Important Information
** Bank account details must be entered correctly.
** No modification will be allowed after the final submission / locking of Application.
** Students are advised to fill only one application form.
** If WBMDFC finds more than one application (in Fresh or Renewal category) of a student, all such multiple applications will be rejected.
Application Last Date
Last Date of receiving online application for Post Matric Scholarship is 15th November 2020.
HelpDesk
Candidates can contact the Help Desk for resolution of the technical problems
Toll Free no : 1800-120-2130
Technical Helpdesk : 6290875550