Indian Scholarship Exam 2020 : indianscholarshipexam.com
Want to comment on this post?

Go to bottom of this page.
Organisation : PUBLIC PULSE
Scholarship Name : Indian Scholarship Exam 2020
Applicable For : Students who are pursuing or completed graduation
Applicable State/UT : All India
Online Exam Date : 15th September to 30th September 2020
Last Date : 31.08.2020
Website : indianscholarshipexam [dot] com
Indian Scholarship Exam
Indian Scholarship Exam is a National level Merit based scholarship exam for Indian students, who are pursuing or completed graduation
Related / Similar Scholarship : NSE 2020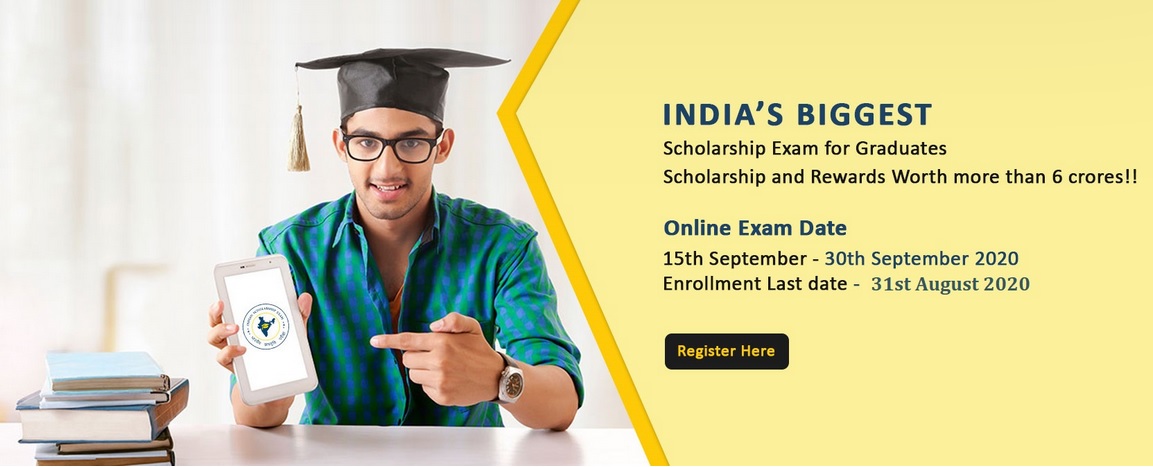 About Scholarship
This program provides benefits for Higher education to those students, who wish to get aid in their higher studies. The objective of the Indian Scholarship Exam is to provide financial assistance to the meritorious students through the Scholarship Exam.
Eligibility
Any Student who is pursuing or completed their Graduation affiliated with any State, Central or Inter-nation board is eligible for the test.
How to Apply?
Just follow the below steps to apply for Indian Scholarship Exam 2020.
Steps :
Step 1 : Click on Apply Now and fill basic details and complete your registration by paying application fee of Rs 600 (Six hundred only).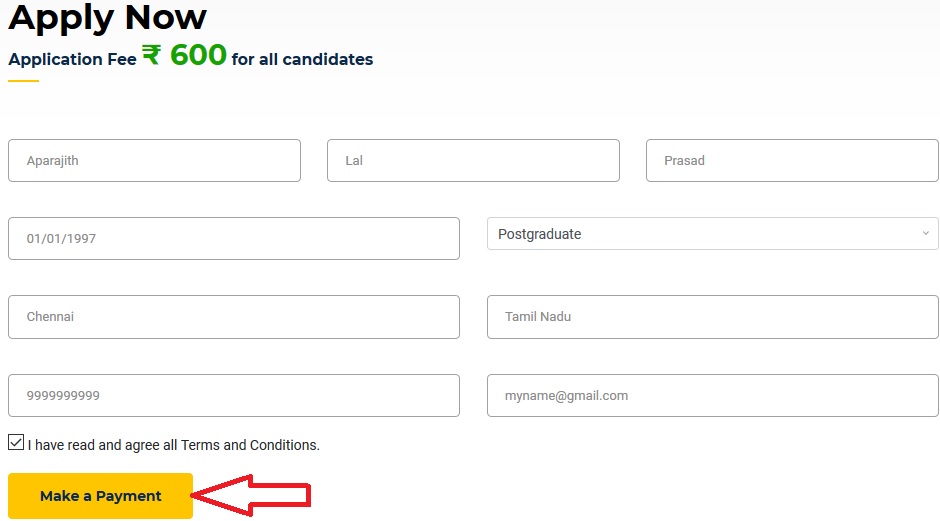 Step 2 : We will receive your USER ID and PASSWORD to your registered Mobile Number and Email Address.
Step 3 : Login in the column Members with USER ID and PASSWORD and you we will be redirected to the Examination Site on your exam date
Step 4 : Complete the exam within time frame at comfort of home only
Mode of Exam
The Indian Scholarship Exam will be conducted all across India and the examination will be conducted in online mode (computer based test) at comfort of your home only. Based on the merit score in the Indian Scholarship Exam, the scholarship will be funded to the respective students.
Exam Pattern
** Aptitude test
** Reasoning
** General English. Total 60 questions
** All questions are objective with 4 options, only one of which is correct.
** Correct answers will be awarded +1 mark and no negative marks for incorrect answer.
** Maximum marks 60. The maximum time available to attempt the paper is 30 minutes.
Scholarship Procedure
** Indian Scholarship Exam will evaluate your Exam and declares results.
** We will receive your marks through SMS and E Mail to your registered Mobile Number and Email Address
** Indian Scholarship Exam announces your Scholarship amount based on the merit marks achieved by the student in the online Exam
** Indian Scholarship Exam will contact the Eligible Students for the necessary Proofs (Aadhar Card and Bank Account Details) to distribute the Scholarship Amount.
** The Selected Candidates has to send their Aadhar card and Bank Account details to contact [AT] ise.com
** The Scholarship payments shall be made through depositing the amount into the student's bank Account.

Syllabus
Indian Scholarship Exam Syllabus contains 3 different sections – Quantitative Ability Syllabus, Reasoning Syllabus & English Language Syllabus.
Quantitative Ability :
** Simplification
** Profit & Loss
** Mixtures & Allegations
** Simple Interest & Compound Interest & Surds & Indices
** Work & Time
** Time & Distance
** Mensuration – Cylinder, Cone, Sphere
** Data Interpretation
** Ratio & Proportion, Percentage
** Number Systems
** Sequence & Series
** Permutation, Combination &Probability
Reasoning :
** Logical Reasoning
** Alphanumeric Series
** Ranking/Direction/Alphabet Test
** Data Sufficiency
** Coded Inequalities
** Seating Arrangement
** Puzzle
** Tabulation
** Syllogism
** Blood Relations
** Input Output
** Coding Decoding
English Language :
** Reading Comprehension
** Cloze Test
** Para jumbles
** Miscellaneous
** Fill in the blanks
** Multiple Meaning/Error Spotting
** Paragraph Completion
Last Date
Last date of application for Examination will be 31st August 2020.