IELTS Test Fee Scholarship 2020 : ieltsdates.com
Want to comment on this post?

Go to bottom of this page.
Organisation : IELTS
Scholarship Name : IELTS Test Fee Scholarship 2020
Applicable For : International Students
Last Date : August 30, 2020
Website : https://ieltsdates.com/ielts-test-fee-scholarship-call-for-applications/
IELTS Test Fee Scholarship
We now invite applications from international eligible students to apply for our Fully Funded IELTS Exam Fee Scholarship 2020.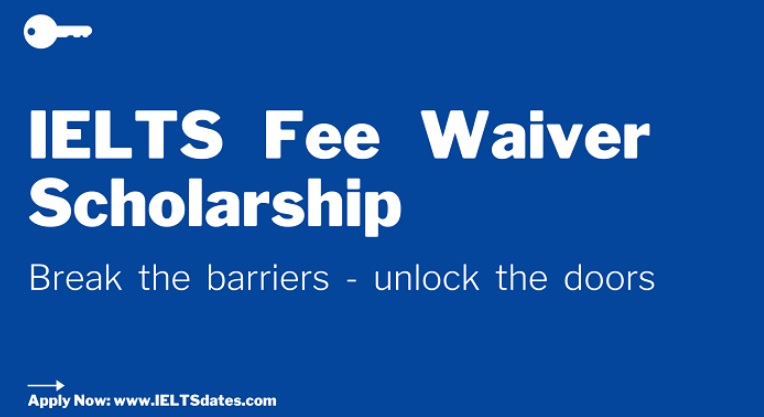 Who is Eligible?
Following students will be considered to apply for the scholarship award
** Candidates under 32 years of age
** Cleared High School with at least 75% marks
** Cleared undergrad courses with at least 3.0 GPA; (7th & 8th-semester students are also eligible, they must provide transcripts of first 6 semesters with GPA>3.0)
** Have not appeared for an IELTS exam before
** With family income less than US$250 a month (Required family bank statements & Tax receipts)
** One recommendation letter from a teacher of your previous school stating candidate as deserving)
Coverage of the Award
The IELTS Test Fee Scholarship covers full fee payment of an IELTS exam as per British council, AEO or any other IELTS test-taking organization rates. The full fee of an IELTS exam will be paid in the bank account of the successful candidates within 45 days of the final result declaration.
How to Apply?
The eligible candidates are required to fill an online application form available to apply for IELTS exam full fee waiver scholarship.
Steps :
Step 1 : Visit the official website through provided above.
Step 2 : Read the instructions carefully before you are applying.

Step 3 : Fill the application form with the following details
** Email address *
** Provide your first and last name *
** How old are you? *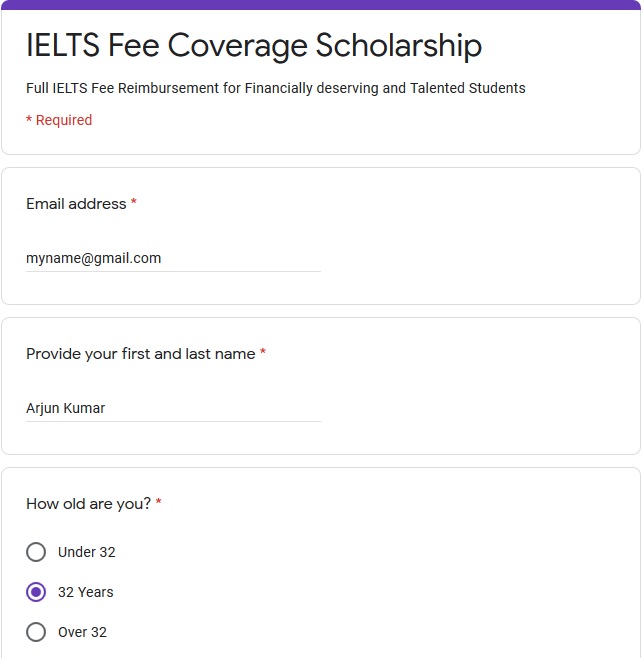 ** How much is your total family income? *
** How much income tax your family pay collectively? *
** Which country you belong from? *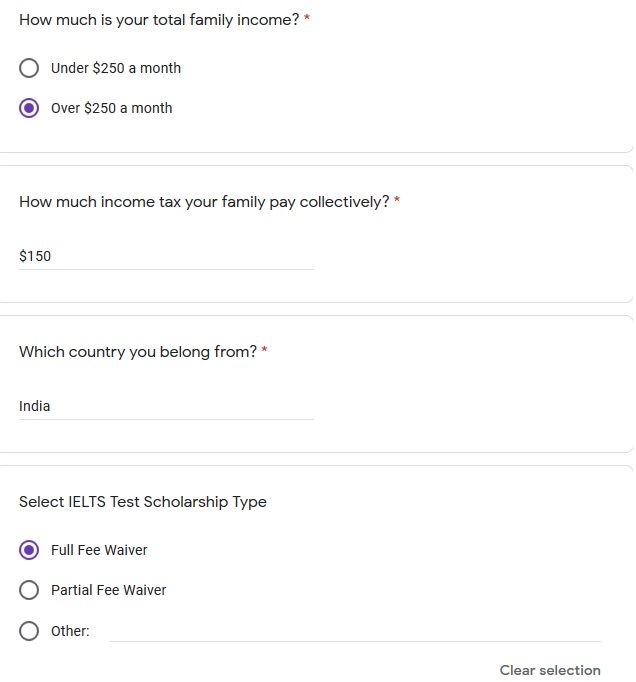 ** Select IELTS Test Scholarship Type – Full Fee Waiver / Partial Fee Waiver
** Select your high school score *
** Select your GPA *
** Provide 800 words of your Study Plan or Research Proposal *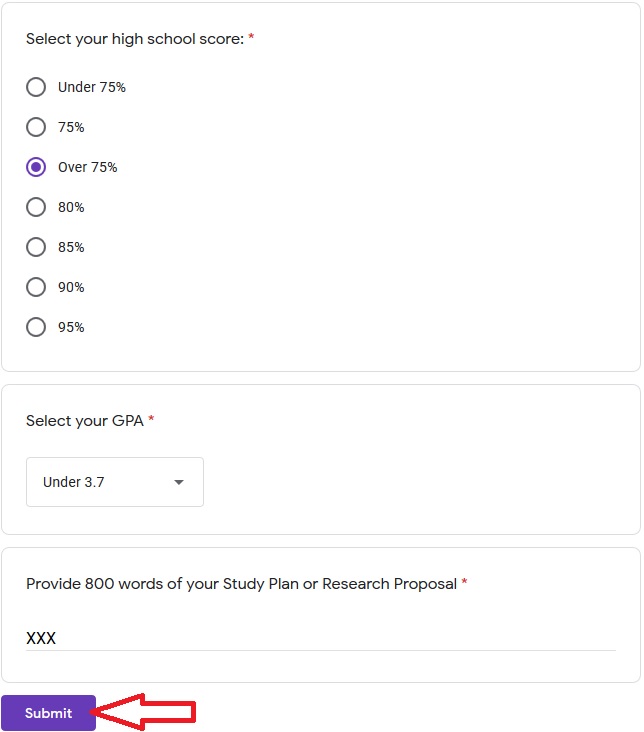 Step 4 : Finally click on "Submit" button to complete the application.
About Scholarship
An IELTS certification has the potential to open further doors for international students in academics as well as towards career building. On an estimate, around 5 million students appear for the IELTS exam from 140 nations each year.
Whereas there are many talented students that have the potential to clear this IELTS exam in good grades but due to financial crises such students give up on taking an IELTS exam. This is where we became a for such talented students to sponsor their IELTS Test Fee.
Last Date
The deadline to apply for an IELTS scholarship is August 30, 2020.