ADYPU Police Scholarship Program 2020-21 Maharashtra : Ajeenkya DY Patil University
Want to comment on this post?

Go to bottom of this page.
Organisation : Ajeenkya DY Patil University ADYPU
Scholarship Name : Police Scholarship Program 2020-21/ Yashwant Dnyanarthi Shishyavratti Scholarship
Applicable For : Children of in-service Maharashtra Police personnel
Last Date : 31.07.2020
Applicable State/UTs : Maharashtra
Website/Apply Online : https://adypu.edu.in/police-scholarship-program/
ADYPU Police Scholarship Program
To honour our police officers' service to this country, ADYPU announces its annual scholarship program for their children for Academic Session 2020-21.
Related / Similar Scholarship : VGU SAT 2020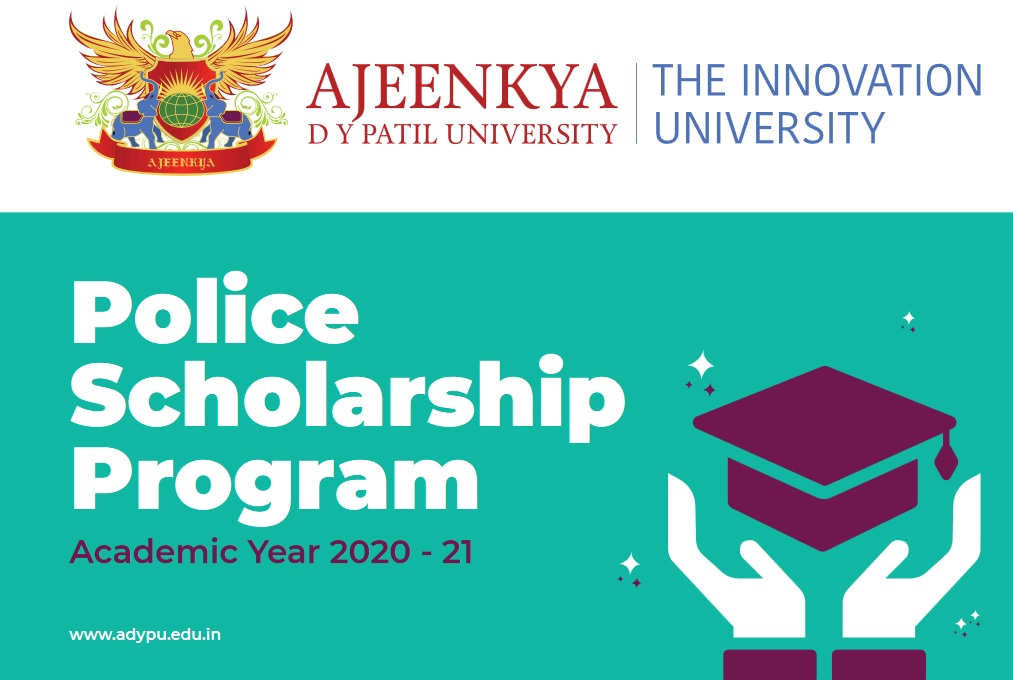 Police personnel are our real life-heroes who are performing Nation's Duty and therefore it becomes our duty to guard the future of their children which will be a true mark of gratitude towards their sacrifices and efforts.
Objective
To give quality education and scholarship to the wards of police personnel and to concrete the foundation of their bright future.
Benefits :
** Quality Education
** Monetary benefits through scholarships
** Exposure to global education culture
Who Should Apply?
This scholarship is applicable for the children of in-service Maharashtra Police personnel.
How to Apply?
Just follow the below steps to apply for Police Scholarship Program 2020-21.
Steps :
Step 1 : Visit the official website of ADYPU through provided above.
Step 2 : Read the instructions carefully and click on the "Fill Police Scholarship Form" link at the end of the page.

Step 3 : Fill the application form with the required details.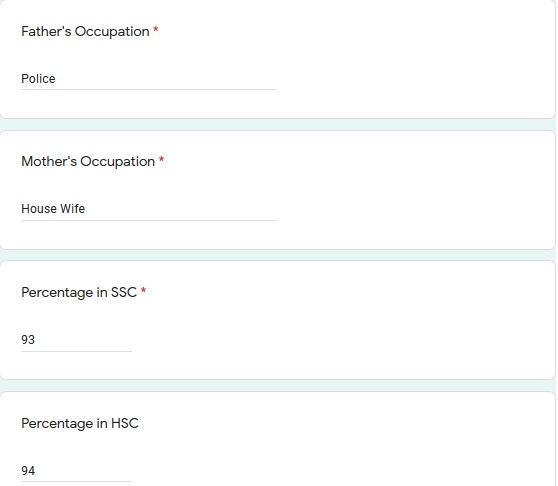 Step 4 : Finally click on "Submit" button to complete the application.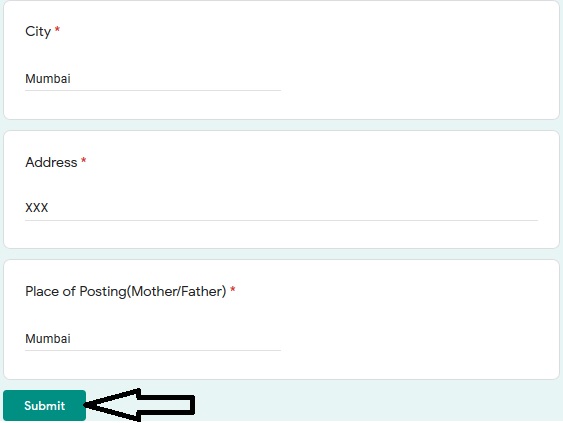 Selection Criteria
** A student who will be enrolled as a fulltime student in an undergraduate program
** Police ID of parents is mandatory for scholarship
** Student must clear all the norms of eligibility of ADYPU
About Scholarship
ADYPU, salutes, 'The Real World Heroes' their continuing during this difficult time. The lock down period has been a challenging time for everyone, especially for policemen who have been working round the clock to ensure maintain law and order and help people across the country.
ADYPU believe, these endeavours of the policemen in this hour of crisis should not go unrecognised. As a token of gratitude ADYPU has introduced a scholarship program /Yashwant Dyanarthi Shishyavratti in the name of the grandfather of our Hon. Chairman Dr Ajeenkya DY Patil. This scholarship program is exclusively for the ward of Police personnel.
In recognition of this ADYPU has signed MOU with several Police departments including Pune Rural Police, Solapur Police and Kolhapur Police and in talks with many more.
Why is this Scholarship?
Each and every Maharashtra Police employee is working tirelessly and meticulously for the safety and security of us. There is little to commend the selflessness and determination.
As a token of gratitude Ajeenkya DY Patil University takes responsibility to educate the wards of Police employees by giving them the 20% – 50% scholarship for higher studies. ADYPU is also giving 100% scholarship to students who have done exceptionally well in academics and scored over 95%.
Contact
If you have any queries please call 9561022216 or email at Policescholarships [AT] adypu.edu.in