mysy.guj.nic.in SHODH Scholarship Scheme : Gujarat Education Department
Organisation : Gujarat Education Department
Scholarship Name : SHODH Scholarship Scheme
Applicable For : Students for quality research in the field of higher education
Applicable State : Gujarat
Website : https://mysy.guj.nic.in/shodh/
MYSY Gujarat SHODH Scholarship
SHODH-ScHeme Of Developing High quality research. The Government of Gujarat has always strived to provide incentives to students for quality research in the field of higher education in the State of Gujarat.
Related / Similar Scholarship : MYSY Scholarship Gujarat 2020-21
Objectives
** Aim to provide financial assistance to maximum number of students in the state of Gujarat to orient them towards high quality quality research.
** To motivate students studying in all branches of knowledge for high quality regular and full time research.
** Enhancing the capacity and scope of quality research in higher education institutions.
** Creating global recognition through industry and community-based research.
** Promote research to meet current needs and adapt to cutting-edge requirements
** To promote research while preserving India's rich cultural heritage and adapting to new dimensions.
** To create a community of scholarly students among the highly recognized international universities and national institutions in the state of Gujarat
How to Apply?
Just follow the below steps to apply for SHODH Scholarship Scheme.
Steps :
Step 1 : For applying online visit official website provided above, where you can read the basic details of the scheme.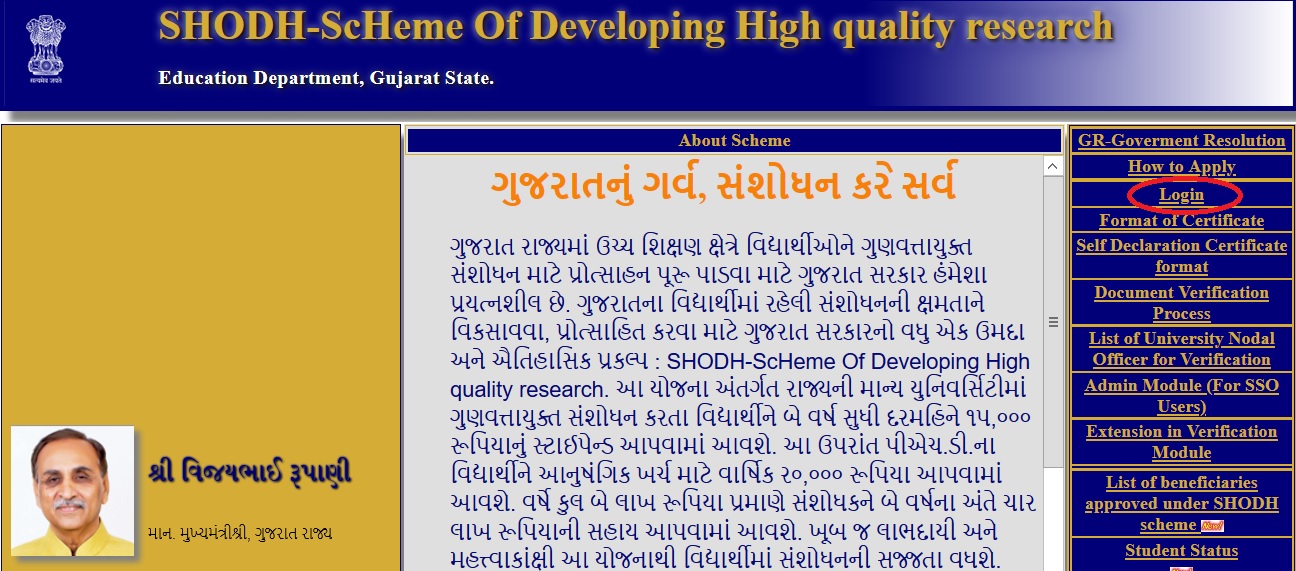 Step 2 : On clicking on "Login" the following screen will appear. Here click on the "Registration" link.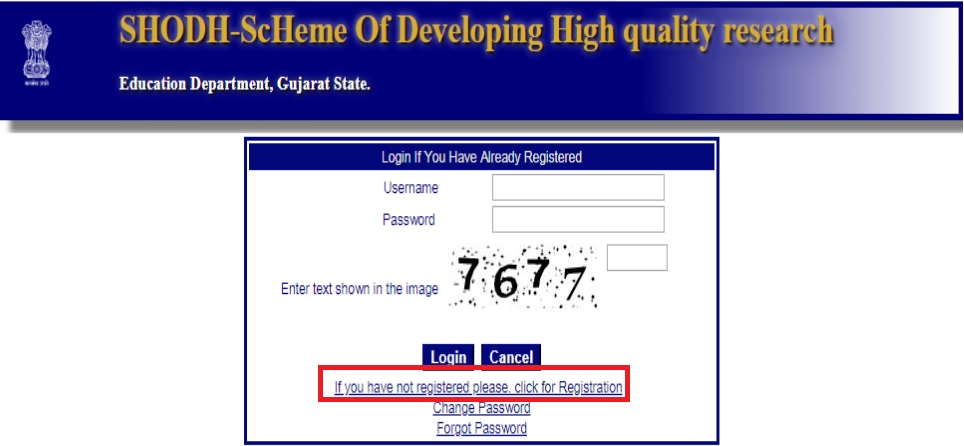 Step 3 : On clicking the registration link following screen will appear. Fill the details as asked.
Step 4 : After submission of details OTP will be sent on registered mobile number as well as on registered email. Enter the OTP code.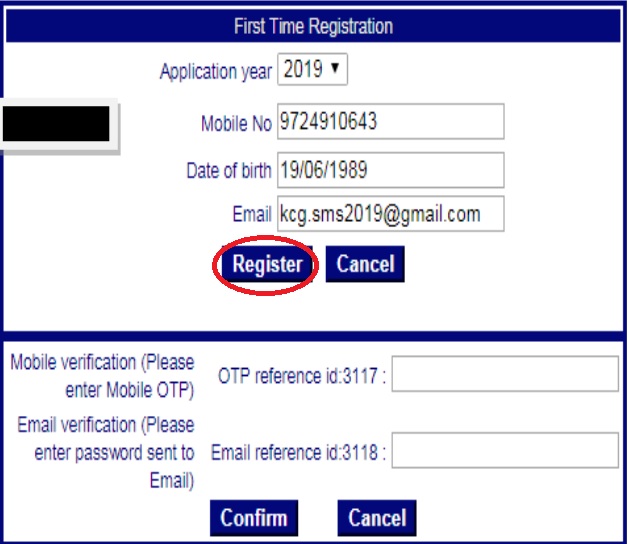 Step 5 : After completion of registration. Login to the below mentioned screen. Enter email in user name and OTP sent to email/mobile as password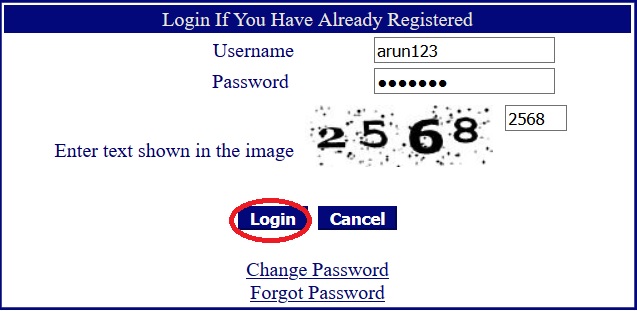 Step 6 : The system will request to change old password as below: Change your password accordingly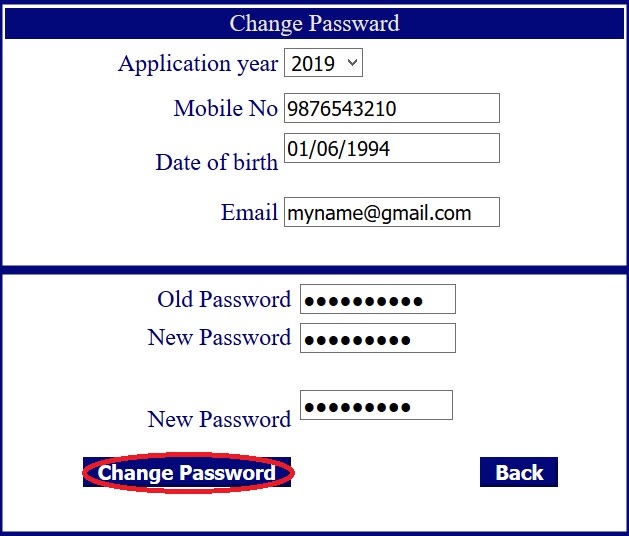 Step 7 : After changing password login to your account.
Step 8 : After logging in below screen will appear

Step 9 : Click on the User Details and fill up the details as asked mentioned in the below screen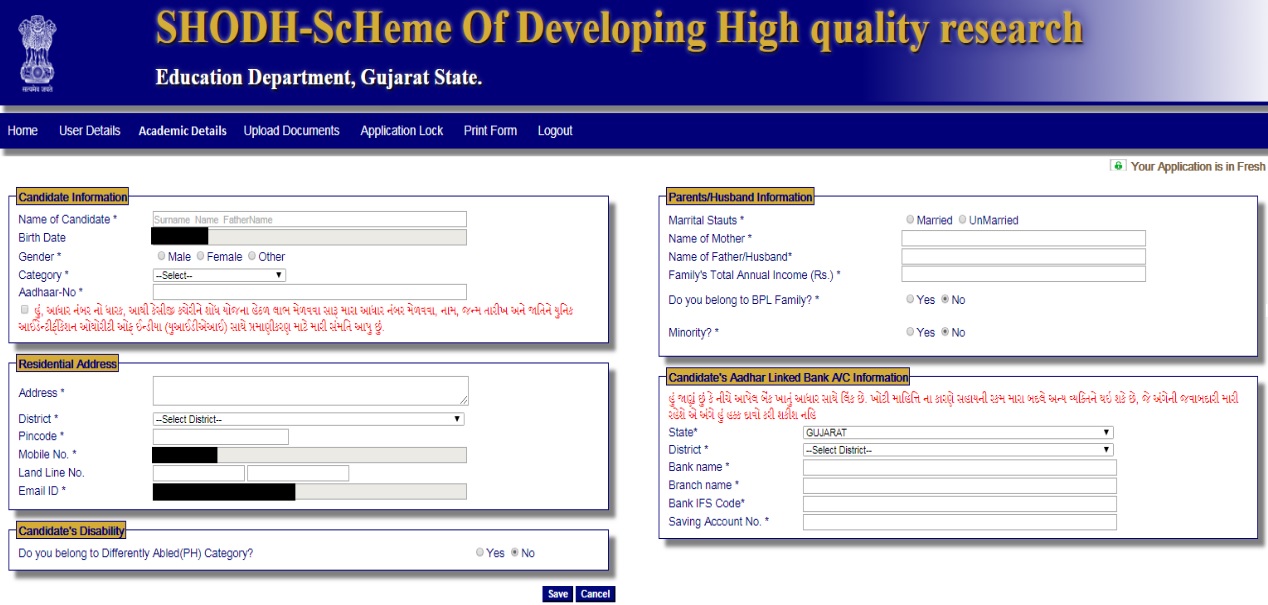 Step 10 : Click on the Academic Details and fill up the details as asked mentioned below.

Step 11 : Click on the Upload Documents and upload the documents as asked.
Step 12 : Click on the Application Lock to lock your application.
Step 13 : Print the form you applied by clicking on Print Form.
Scholarship/ Stipend Amount
** Under this scheme, a stipend of Rs. 15,000 per month will be given to a student doing quality research in a recognized university of the state for two years.
** In addition, the PhD student will be given Rs. 20,000 per annum for ancillary expenses. The researcher will be given a grant of Rs. 4 lakhs at the end of two years out of a total of Rs. 2 lakhs per year.
This highly rewarding and ambitious scheme will increase the student's readiness for research.