SVNM 2020 Educational Prize & Special School Scholarship Online Application : shrivadnagaranagar.org
You can now ask your doubts / questions.
Please go to the the bottom of this page for comments section.
Organization : Shri Vadnagara Nagar Mandal Mumbai
Scholarship Name : SVNM 2020 Educational Prize & Special School Scholarship
Applicable For : Standard Eight Passed students
Application Last Date : 31st December, 2020
Website : http://www.shrivadnagaranagar.org/educational-form.asp
SVNM Educational Prize & Special School Scholarship
Shri Vadnagara Nagar Mandal Mumbai invites applications for SVNM Educational Prize & Special School Scholarship for the year 2020-21.
Related / Similar Scholarship : SVNM Educational Scholarship 2020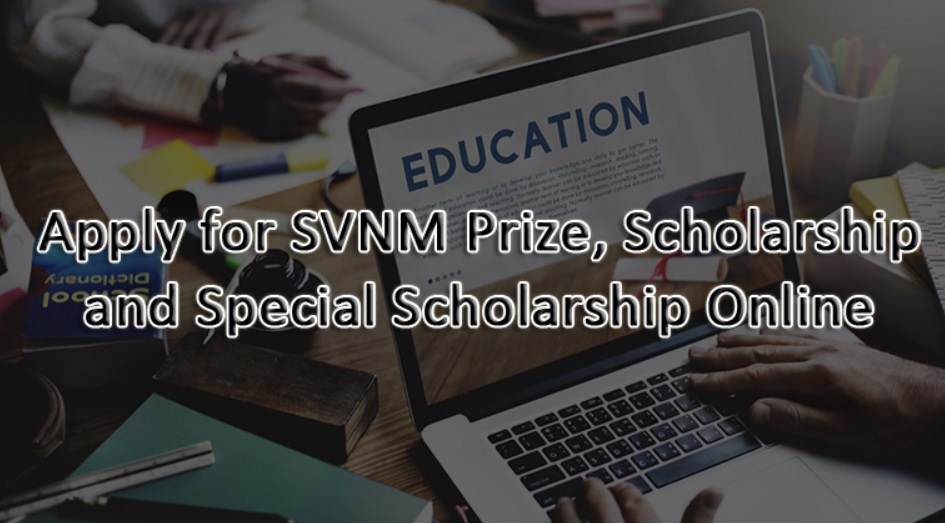 Eligibility
** No Prize would be awarded for marks below 50 percentages
** Students having cleared "Standard Eight" examinations are eligible to apply for Special School scholarship; (i.e. from results of 8th Std onwards)
** Students studying in earlier standards like Nursery, Std. I etc. are supposed to apply for this Special Scholarship
How to Apply?
Just follow the below steps to apply for the SVNM Educational Prize & Special School Scholarship 2020-21.
Steps :
Step 1 : Visit the official website of SVNM through provided above.
Step 2 : Read the instructions carefully and click on the "Apply Online For SVNM Education Prize 2020/ Apply Online For SVNM Education Special Scholarship 2020" link.
Step 3 : Fill the application form with the required details.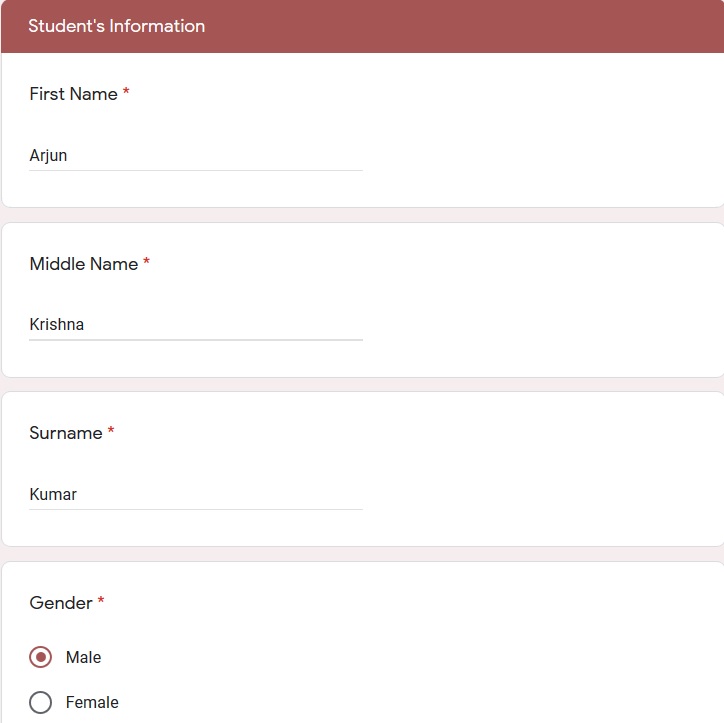 Step 4 : Upload the necessary documents and finally submit your application.
Documents Required
** Statement of marks / Pass certificate of existing / latest examination
** Provide copies of both sides of mark sheet in case original has mark sheet of 2 pages. If copy not provided correctly, application may be liable for rejection.
** Certified true Copy of Parents / Guardian's Income Statement / Tax returns is required to be submitted (for scholarship applications).
Instructions
** You will need a Gmail Address to Fill up this form. This Form has all details including the Attachment of various documents in last section.
** The name and photo associated with your Google account will be recorded when you upload files and submit this form.
** Scholarship fund is to be disbursed only to Vadnagara Nagar Family
** All information mentioned in Form to be properly filled and submitted, Applications without proper information will not be considered for Scholarship by SVNM. All Applications will be received Online Only.

** Any Communication to be done on : apps [AT] shrivadnagaranagar.org / Nirav Buch : 9870310606 (Communication only by SMS or Whats App Messages)
** All details to be submitted before due date and Mandal will not entertain any late or incomplete submissions.
** All students are required to submit fresh application every year for each
subsequent academic achievements.
** Scholarship Amounts will be Transferred only via NEFT to the Bank Details Provided.
Selection Process
** Mandal scrutinizes all applications received before due date on the basis of marks obtained, competition based on number of applications received and also considering family income of parents / guardians as declared.
** Decision of Mandal will be final and no queries shall be entertained with reference to the same.
Last Date
Last Date for Submission of the Form is 31st December, 2020. Applications Received after 31st December 2020 will not be considered.