AICTSD Albert Einstein International Scholarship Test 2020-21
Organization : All India Council for Technical Skill Development AICTSD
Scholarship Exam Name : Albert Einstein International Scholarship Test 2020-21
Applicable For : School, College Student & Professional
Application Last Date : 31st Dec 2020
Exam Date : 24th Jan 2021
Website : https://www.aictsd.com/albert-einstein-international-scholarship-test/
You can ask questions or answer questions about this scholarship.
Please go to the bottom of this page.
AICTSD Albert Einstein International Scholarship Test
"Albert Einstein International Scholarship Entrance Test" is a part of the mission of AICTSD to promote & create the leaders from the student & professional community among the Country & world.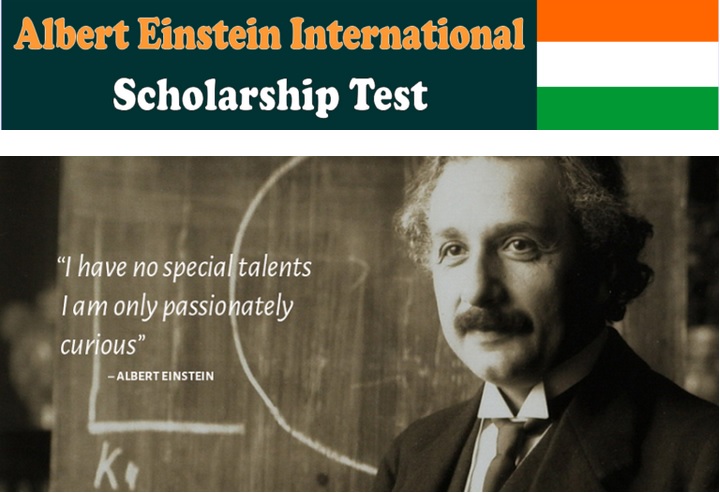 Eligibility Criteria
** Any School or College Student ( From Age Group of 10 to 24 years old )
** Only Asia, Europe, Australia, North America & South America continent's Candidate can Apply.
How to Apply?
Just follow the below steps to apply for Albert Einstein International Scholarship Test 2020-21.
Steps :
Step 1 : Visit the official website and click on "Apply Now" button under which group you want to apply.
Step 2 : Fill the Online Application Form and Pay Application Processing Fee of Rs.250 /- only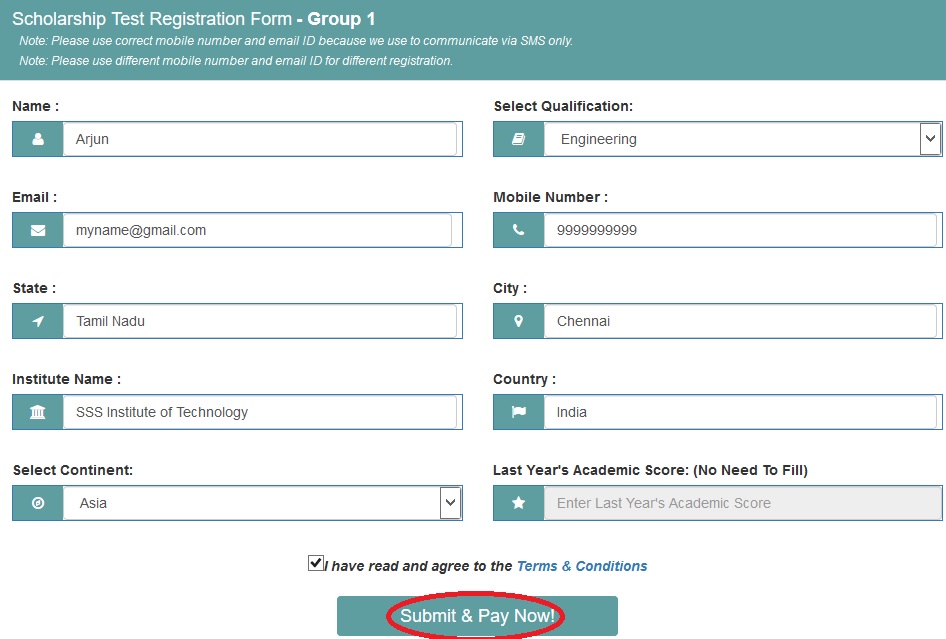 Step 3 : After filling the Online Application Form & Processing Fee Payment, you will get a Registration Confirmation Acknowledgment on your registered E-mail ID with Hall Ticket Number (Only Hall Ticket Number) from AICTSD within 48 Hrs.
Please Note – Please check your SPAM Box also if you don't find hall ticket number within 48 hrs
Step 4 : You have to appear for an Online Exam whose schedule is given in the table above.
(The Online Exam Link will be provided to you on your Registered Mobile Number via SMS as per schedule mention above. You have to give the online exam at home only.) .
Step 5 : Final Result will be declared as per the schedule provided in the table above ( Note – Exam result date will be notified later after the exam done).
Exam Schedule
| | | |
| --- | --- | --- |
| Sr. No | Parameters | Dates |
| 1 | Last Date of Registration | 31st Dec 2020 |
| 2 | Online Exam Date | 24th Jan 2021 |
| 3 | Final Result Declaration Date | 22nd Feb 2021 |
Rewards
1st Prize :
** Prize Money of Rs. 1,25,000/- +
** Industrial Certified National Level AICTSD Certificate +
** National Scholar Scientist Trophy +
** 1 Year Free Training & R&D on Robotics Automation & Softwares with Industrial Professionals worth Rs.1,00,000/- at Free of Cost ( Note – Training will be Online Live Training, so no need to travel ) +
** The chance to Participate in International Level Project Competition Organised by AICTSD +
** Get National Scholar Scientist Scholarship
2nd Prize :
** Prize Money of Rs. 50,000/- +
** Industrial Certified National Level AICTSD Certificate +
** National Scholar Scientist Trophy +
** 6 Months Free Training & R&D on Robotics Automation & Softwares with Industrial Professionals worth Rs. 50,000/- at Free of Cost ( Note – Training will be Online Live Training , so no need to travel ) +
** The chance to Participate in International Level Project Competition Organised by AICTSD +
** Get National Scholar Scientist Scholarship
3rd Prize :
** Prize Money of Rs. 10,000/- +
** Industrial Certified National Level AICTSD Certificate +
** National Scholar Scientist Trophy +
** 3 Months Free Training & R&D on Robotics Automation & Softwares with Industrial Professionals worth Rs.30,000/- at Free of Cost ( Note – Training will be Online Live Training , so no need to travel ) +
** The chance to Participate in International Level Project Competition Organised by AICTSD +
** Get National Scholar Scientist Scholarship
Additional Benefits
** Become permanent Member of All India Council for Technical Skill Development (AICTSD) with Industrial Professionals
** Chance to attend various technical event organizing by AICTSD
** Represent your Innovation on AICTSD Website
** Get free help from AICTSD in your future innovation in technology
** Make your resume more strong with AICTSD's Industrial Certificate
** Chance to interact with industrial professionals about your innovation & future technology innovations
** Chance to attend seminars & give seminars
Helpdesk
In case any Query, you can contact us at director [AT] aictsd.com