ASSET Talent Search 2020 Scholarship Exam : assettalentsearch.com
You can ask questions or answer questions about this scholarship.
Please go to the bottom of this page.
Organisation : Gifted Education
Scholarship Name : ASSET Talent Search 2020 Scholarship Exam
Applicable For : 5,6,7,8 Grades
Exam Date : 13th & 20th December 2020
Website : https://www.assettalentsearch.com/asset-talent-search/
ATS Test India
ASSET Talent Search (ATS) is a talent identification programme that identifies, acknowledges, and supports academically talented students. It also provides educational opportunities, which can help these students reach their true potential.
Related / Similar Scholarship : ScholarPanda Grand Scholarship 2020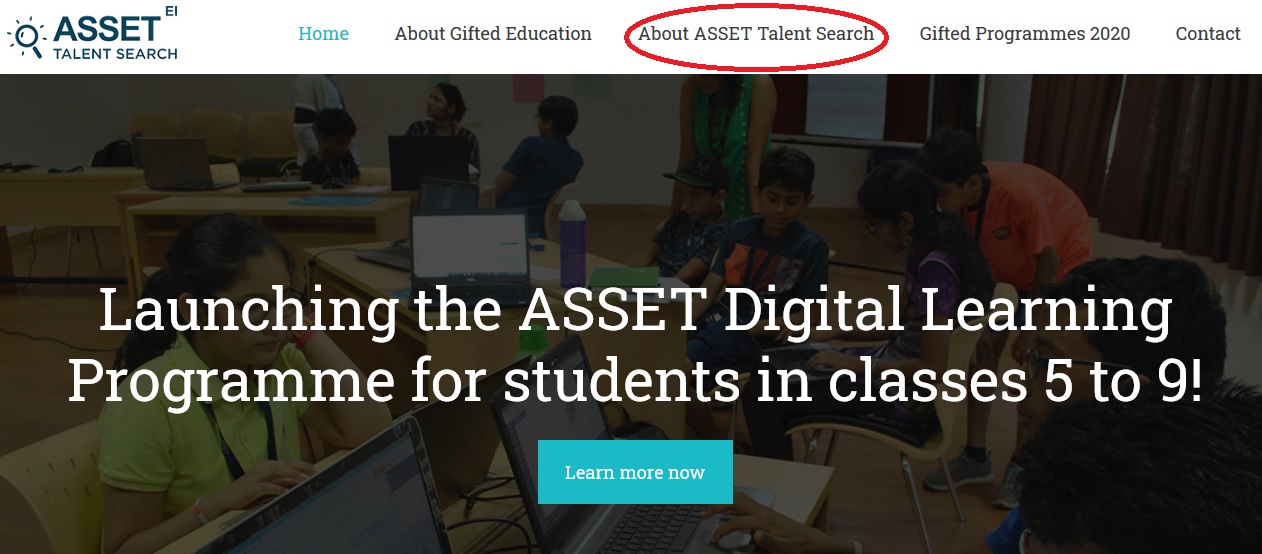 Eligibility
Grades : 5,6,7,8
** Students who score 85 percentile and above in any one subject – English, Maths or Science of ASSET Test
** Students ranked in the top 5 of their class
** Students who have been recognised as top performer of the Detailed Assessment test in their school*
** Students who have been recognised as the top performer of the Mindspark Math in their school*
** Top performing students in Homi Bhabha Science/ Math Olympiads
** Top performing students in Olympiad(SOF) exam
** Students who have achieved national or international academic recognition
*The list of top performers from 2018, 2019 and 2020 will be shared with the respective schools.
ATS Test Format
** The Test is conducted for 3 core subjects – English, Math & Science.
** Each subject test is two levels above the student's current class, for example, A class 5 student will be tested in skills and concepts at the class 7 level
** Each subject test is up to 70 minutes
** All 3 subjects are mandatory
** It is a computer based test
** The test is designed to test the conceptual understanding of students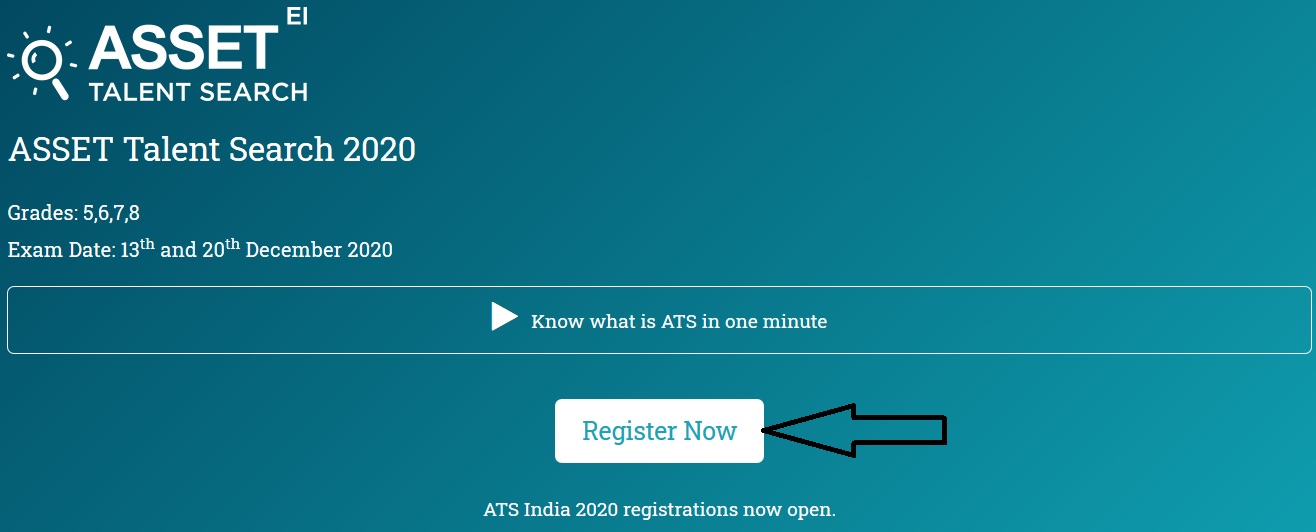 Exam Date & Centre
The test will be conducted on 13th and 20th December 2020 in the following cities in one or more test centres
Ahmedabad | Akot| Andheri| Aurangabad| Bandra| Bangalore| Bathinda| Belgaum| Bhopal| Bhubaneswar| Bokaro| Borivali| Chandigarh| Chembur| Chennai| Coimbatore| Dehradun| Delhi| Dimapur| Durgapur| Erode| Gadag| Gandhinagar| Gangtok| Ghaziabad| Greater Noida| Gurugram| Guwahati| Gwalior| Haldwani| Hosur| Hubli| Hyderabad | Imphal| Indore| Jaipur| Jammu| Jamnagar| Jamshedpur| Jodhpur| Kandivali| Kanpur| Karur| Kohima | Kolkata| Kozhikode| Lucknow| Ludhiana| Madurai| Mangalore| Margao| Medak| Mundra| Mysore| Nandyal| Nashik| Navi Mumbai| Nipani| Noida| Numaligarh| Ootacamund| Panaji| Panchkula| Patna| Pune| Raipur| Rajapalayam| Rajkot| Ranchi| Rourkela| Sagar| Salem| Sholinghur| Siliguri| Sivakasi| Solapur| Surat| Thane| Thanjavur| Tinsukia| Tiruchirapalli| Tirupur| Trivandrum| Vadodara| Varanasi| Vasai| Vellore| Visakhapatnam
Registration Details
** Fee of Rs.2100 to be paid by the students having ASSET PAN
** Each subject test is up to 70 minutes
** The fee is inclusive of GST and non-refundable
*The ASSET PAN is a unique 9-digit identification number that is given to all students who appear for ASSET, and also to students who qualify for ASSET Talent Search. This number is required to register for all our programmes.
Scholarship Details
Based on their percentile score, students scoring between
| | | | | | |
| --- | --- | --- | --- | --- | --- |
| Percentile Score | Recognition | Scholarship benefit | Early Bird registration discount | Medal | Certificate of participation |
| 95-99 | ATS Gold Scholar | ✔ | ✔ | ✔ | ✔ |
| 90-94 | ATS Silver Scholar | ✔ | ✔ | ✔ | ✔ |
| 85-89 | ATS Bronze Scholar | ✔ | ✔ | ✔ | ✔ |
| 75-84 | Scholar | | ✔ | | ✔ |
| Below 75 | Scholar | | | | ✔ |
** Students qualifying for a scholarship can avail (only one) either the scholarship concession or the early bird registration benefit. Scholarship amount sanctioned shall be adjusted against the fee and in no event shall scholarship amount be granted in the form of cash
Prizes
Top performing students will receive special medals and can expect to win prizes like
** A trip to NASA's Kennedy Space Centre
** Free admission to ASSET Summer Programme, Most Gifted Programme, and ASSET Mentorship Programme.
** Free one-year subscription for Mindspark – Mathematics, English, and Science.
** Netbooks