Chans Scholarship 2020-21
Organisation : Chans Education
Scholarship Name : Chans Scholarship 2020-21
Applicable For : Students Preparing for any Competitive Exam
Applicable State/UTs : All India
Last Date : 31.05.2020
Website : https://www.chans.in/
Chans Scholarship
Chans Scholarship is a new platform where students have to compete for Scholarships by competing for online exams via a mobile app interface.
Related / Similar Scholarship : pradhamashikshayojana.com Pre-Matric Scholarship 2020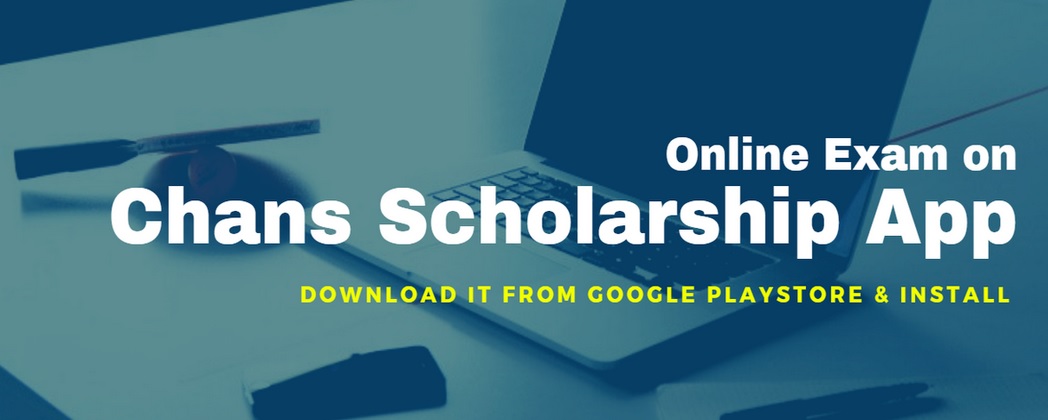 Who Can Apply?
Students preparing for any competitive exam are the users of this scholarship. All kind of competitive exams is scheduled in this process, starting from higher secondary to post-graduation (Eg. NEET, JEE, Banking, Railway, Quiz and so on). We deliver free service to JNVST aspirants.
How to Apply?
Just follow the below steps to apply for Chans Meritorious Scholarship 2020-21.
Steps :
Step 1 : Visit the official website of Chans through provided above.
Step 2 : Next, click on "Chans Scholarship" in the menu bar and Select "Apply for Chans Scholarships" in the drop-down list.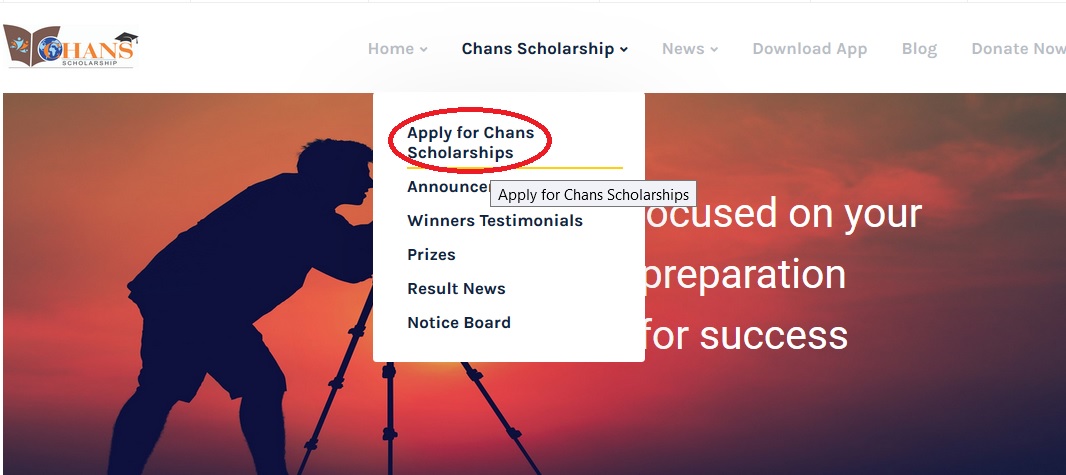 Step 3 : Fill the application form with the required details.
Step 4 : Finally click on the "Submit" button to complete your registration.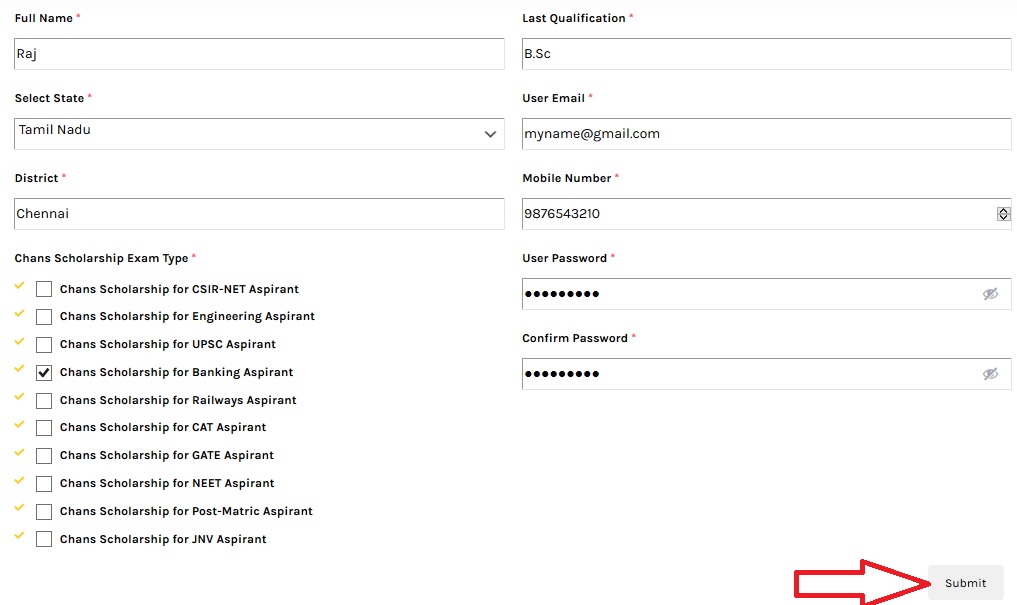 Terms & Conditions
** Interested and eligible students can register their application freely at Chans website
** One applicant can chose more than one online exam (Chans exam type)
** The Chans foundation group will intimate the date and time of exam through mobile message services
** Enroll exam according to your need with minimal charges by downloading Chans Mobile app
** Each applicant has to give online exam by using their mobile handset sitting anywhere in India having Internet access in CHANS ONLINE EXAM PORTAL APP INTERFACE.
Prizes
The winners of each online exam are only eligible candidates to withdraw their meritorious scholarship for one year; the Chans foundation will credit their scholarship on 1st day of each month for one year period.
Last Date
The deadline of the application process in 31st May 2020
FAQs
1. What are the documents required for the registration?
There are no documents needed for registration. It is free also. But you have to fulfill your details in applying for Chans-Scholarships section of the website. You have to select your exam of interest.
It will help us to plan for an exam. We will inform you about the date and time of exam through message services.
2. Does a question contain negative marking?
Yes, students have to follow strict rules. Every question is objective types and compulsory. There are negative marks on the wrongly answered question even in un-attempted questions.
Wrongly answered questions have different negative marks according to the merits of the question. Before the exam, all rules and regulations of the exam will be informed to candidates in Mobile-App interface.
Each un-attempted questions also carry multiple times of 0.0123 negative marks.
3. What is the scholarship duration?
All scholarships duration is for one year. That means the amount will be disbursed from the group to the winning candidate on first day of each month for a period of one year.
4. How do I get my scholarships?
If you grab any of the top three positions. You are eligible to draw scholarship. Chans group will disburse all your money in a 12-months duration. Your account will be credited on the first day of each month of your scholarship periods.
5. Is there any document verification process for withdrawal of Chans-Scholarships?
Yes, very strict rules are there to verify all documents of the candidates. If found guilty; his/her scholarship will be debarred.