ANALOG IAS Academy ASTRA Scholarship Test 2020 : analogeducation.in
Rate this post:
[ Votes=

0

, Average =

0

]
Organisation : ANALOG IAS Academy
Scholarship Name : ASTRA Scholarship Test 2020
Applicable For : IAS/IPS
Applicable State/UTs : All India
Exam Date : 26-04-2020
Website : https://www.analogeducation.in/astra-scholarship/astra.php
ANALOG ASTRA Scholarship Test
ANALOG IAS Academy invites applications for Online ASTRA Scholarship Test For IAS/IPS 2020. Appear for ASTRA and secure a chance to avail scholarship on our Civil Services coaching program to guarantee your success.
Related / Similar Scholarship Test : ASTRA 2021 ANALOG Scholarship Test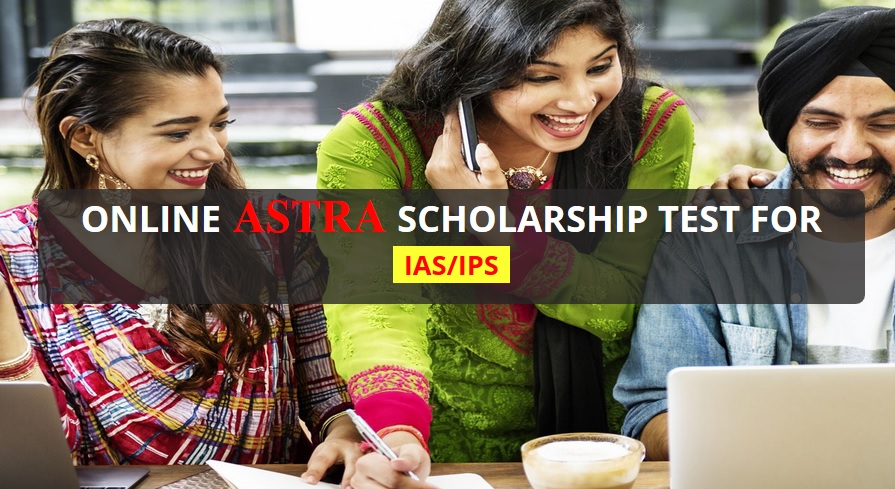 ASTRA (ANALOG Scholarship Test for Rising Aspirants) is a search for those bright brains which have the grey matter to be ahead of time and courage to break all barriers.
Test Highlights
Test Mode : ONLINE
Test Date : 26-04-2020
Test Timings : 09:00 AM to 08:00 PM
Test Duration : 90 Mins
No. of Questions : 100
Total Marks : 100
Medium of Test : English
Last Date of Registration : 25th Apr, 2020 8:00 PM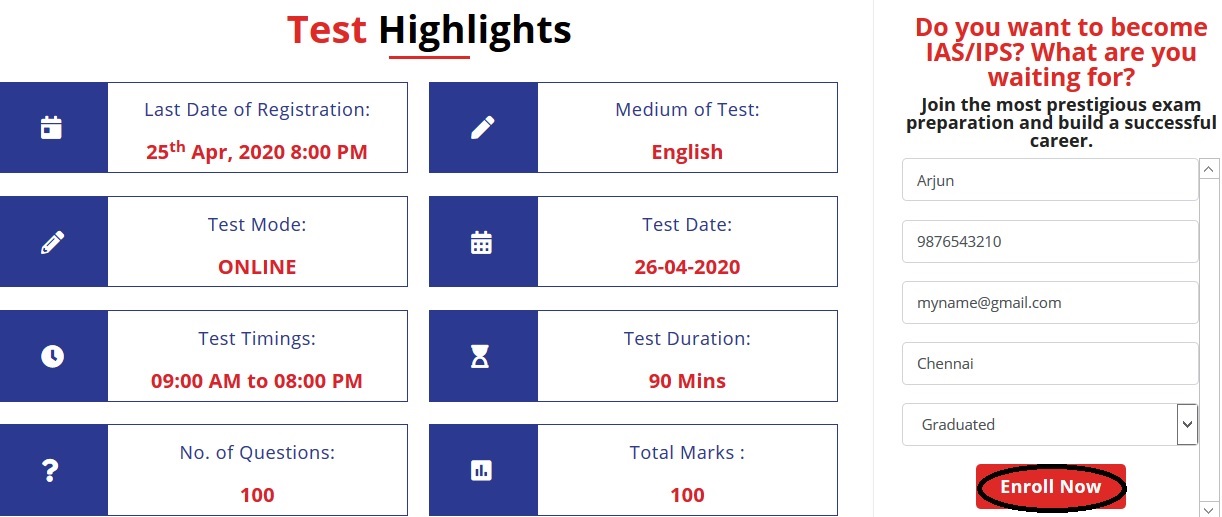 ANALOG Highlights
** Consistent Track record of giving Results for last 20 years.
** Nationally reputed and committed senior Faculty.
** Daily Writing Practice Tests with coherent feedback for improvisation.
** ABHYASA Program – Revision Tests – Weekly, Fortnightly, Monthly & Quarterly.
** SAMIKSHA – Weekly, Monthly & Half Yearly Current Affairs Magazines.
** ABHYASA Plus Program – Post-Coaching Intensive Mentorship Program till the Exam.
** Grand Test Series – Both for Prelims and Mains Oriented.
** Comprehensive Study Materials covering Complete Syllabus.
** Daily News Paper Analysis Videos.
Terms & Conditions
** The language of the test would be English.
** There is No Negative Marking .
** There is No Minimum marks to obtain Scholarship. Every one will get scholarship as per their score in ASTRA. Scholarship (%) = MARKS OBTAINED/2
For eg : If a candidate secures 80/100, 50% of Tuition Fee would be the scholarship amount which will be deducted from the total fee at the time of admission.
** The selected students have to enroll & take admission within a week's time from the date of declaration of result. Failing to do so, the seat will be allocated to the next student as per the merit list.**
** The scholarship claims can be applied for the following courses ONLY –
Course 1 : General Studies (Prelims-cum-Mains) and
Course 2 : General Studies (Prelims-cum-Mains) + Optional subject available with ANALOG IAS.
** The scholarship would be valid for batches starting in 2020.
** Students who are appearing in this scholarship test would not be able to obtain any other running offer/Discounts in the institute.
** The existing enrolled students of ANALOG IAS Academy cannot participate in this scholarship tests.
** Syllabus of the exam would be from General Studies subjects such as – Geography, Indian Polity, General Science, Economy, History, current affairs and Mental Ability.
** There will be 100 MCQ for the test with 90 mins time only
** ANALOG IAS Academy reserves the right to change, modify, or terminate This test anytime, at its discretion
** The decision of the Institute with regard to the test, including correct answer, allocation of marks and calculation of percentage, etc.shall be final and binding upon the candidates and as such the same shall not be subject to challenge in any manner.
Helpdesk
If you have any queries regarding the scholarship call 84 94 99 00 66