sje.rajasthan.gov.in : Dr. Savita Ben Ambedkar Inter-Caste Marriage Scheme
You can ask questions or answer questions about this scholarship.
Please go to the bottom of this page.
Organisation : DoSJE Website, Social Justice & Empowerment Department
Scholarship / Scheme Name : Dr. Savita Ben Ambedkar Inter-Caste Marriage Scheme
Applicable For : SC Girls & Boys
Applicable State : Rajasthan
Website : http://www.sje.rajasthan.gov.in/Default.aspx?PageID=370
SJE Rajasthan Inter-Caste Marriage Scheme
Social Justice Management System, Rajasthan invites applications for Dr. Savita Ambedkar Inter-Caste Marriage Scheme.
Objective
Rajasthan government started a "Dr. Savita Ben ambedkar Inter-Caste marriage help scheme" to promote marriage between golden hindu and scheduled caste girls and boys. Rajasthan government promotes inter-caste marriage with Rs. 5 lakh reward.
Government announced that couples of inter-caste marriages will be entitled to Rs. 5 lakh. The government has raised the sum in order to promote inter-caste marriages.
Eligibility
** Under this scheme, bride and the groom should be Hindus, ensuring that no polygamy is involved.
** Inter – caste marriage would be allowed only up to 35 years of age, and the couple would be entitled to only half of the incentive money.
** The rest of the amount would be kept as fixed deposit in a joint account in a nationalized bank and claimed only after eight years of marriage.
How to Apply?
Just follow the below steps to apply for the Dr. Savita Ben ambedkar Inter-Caste marriage help s Scheme.
Steps :
Step 1 : Go to the following link https://sjms.rajasthan.gov.in/sjms/Login.aspx.
Step 2 : Click "Citizen SSO Login".
Step 3 : Link forwards us to SSO page login. Close the Message window and put your user name, password and Capcha code.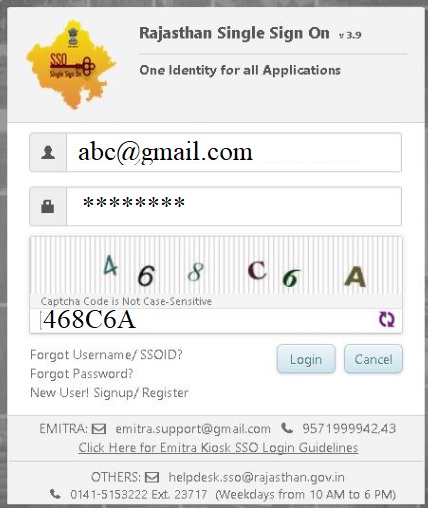 Step 4 : Government web portal's list will appear as above. Select SJMS portal from the list which gets open on next screen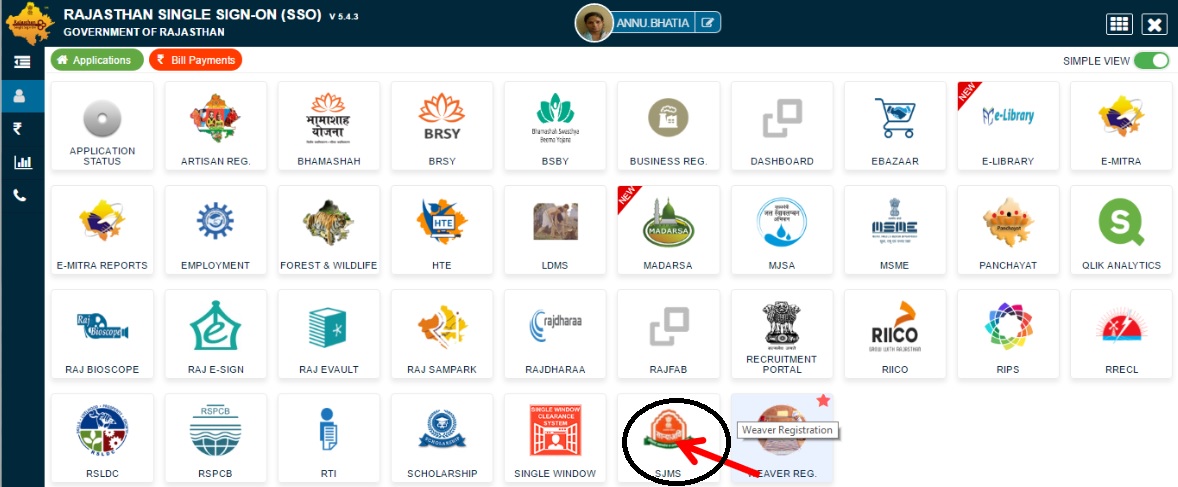 Applying For Scheme :
Step 5 : Here, on this page citizen's personal information appears and also it shows the detail under My Application tab of scheme citizen has been applied for.
Step 6 : Click on "List of Schemes", list of schemes appears at left hand side panel and then Click "Dr. Savita Ben ambedkar Inter-Caste marriage help scheme" and apply.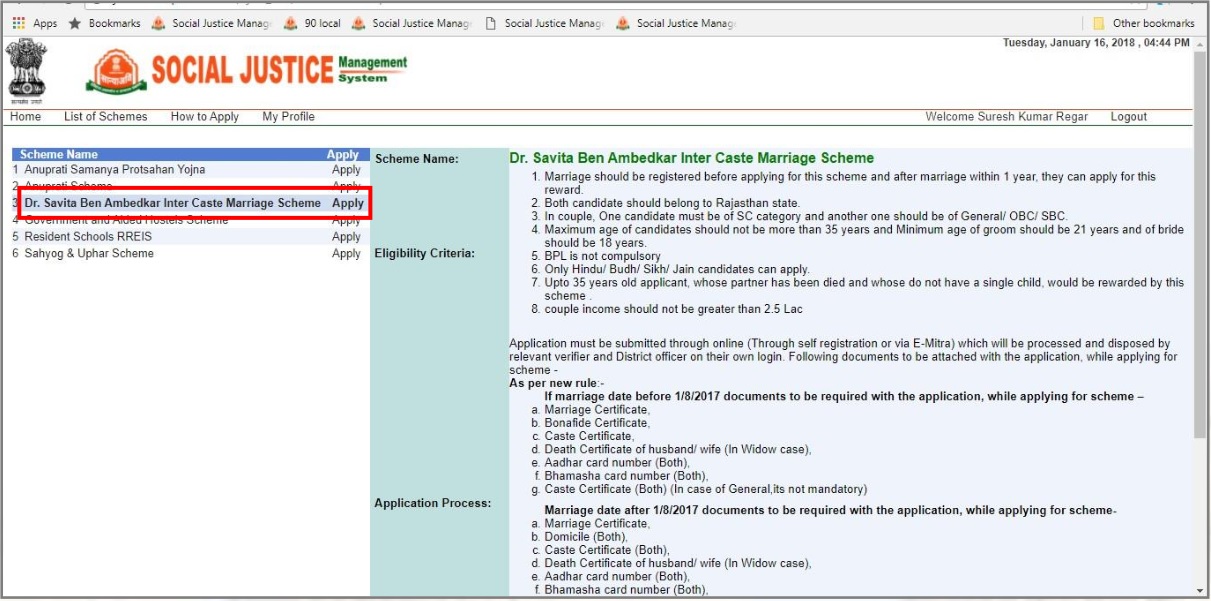 Step 7 : Application form will appear. Application form contains birde and groom detail fields. In this scheme, one candidate should be SC and other can be from other caste. Fill all mandatories and submit the form.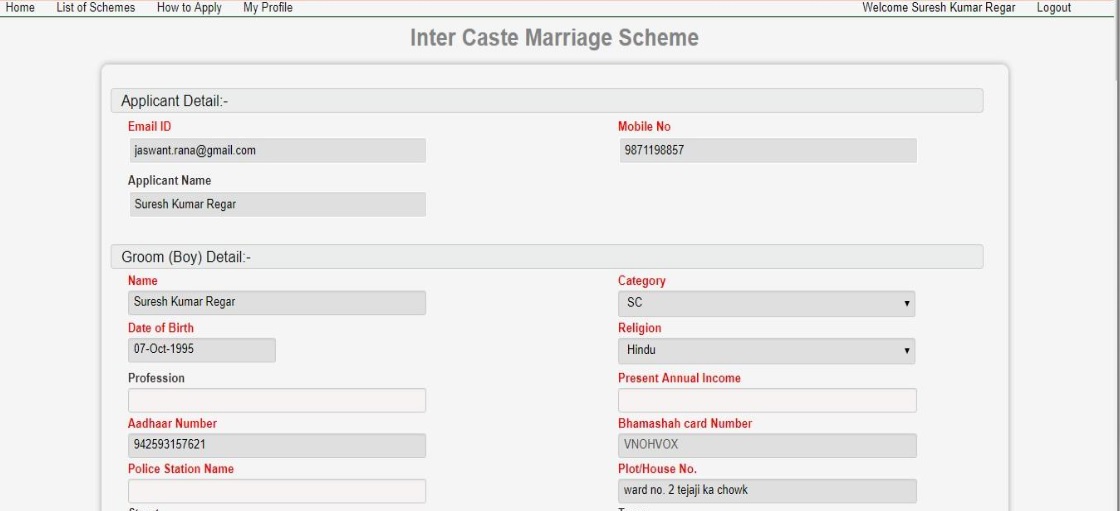 Step 8 : Personal detail of candidate appears in gray color that are in non-editable form. Fill the spouse detail.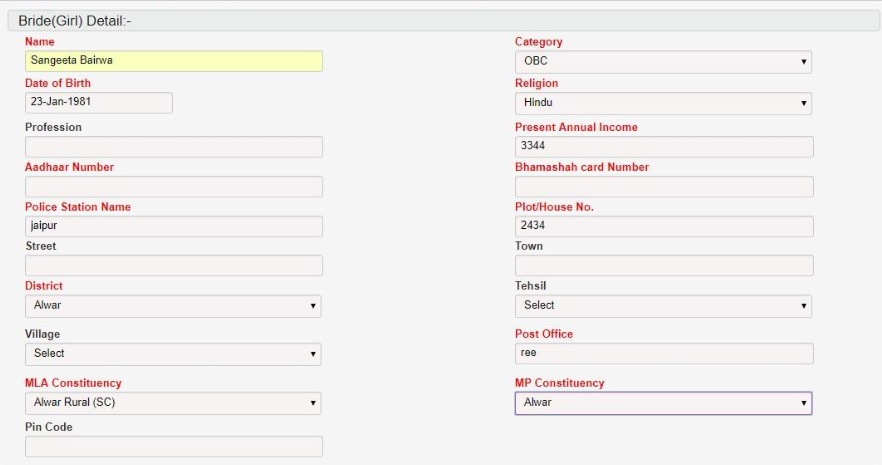 Step 9 : Fill marriage detail and attach couple photo. Then click save & next button.

Step 10 : Document attachment page will appear. Attach all required attachments.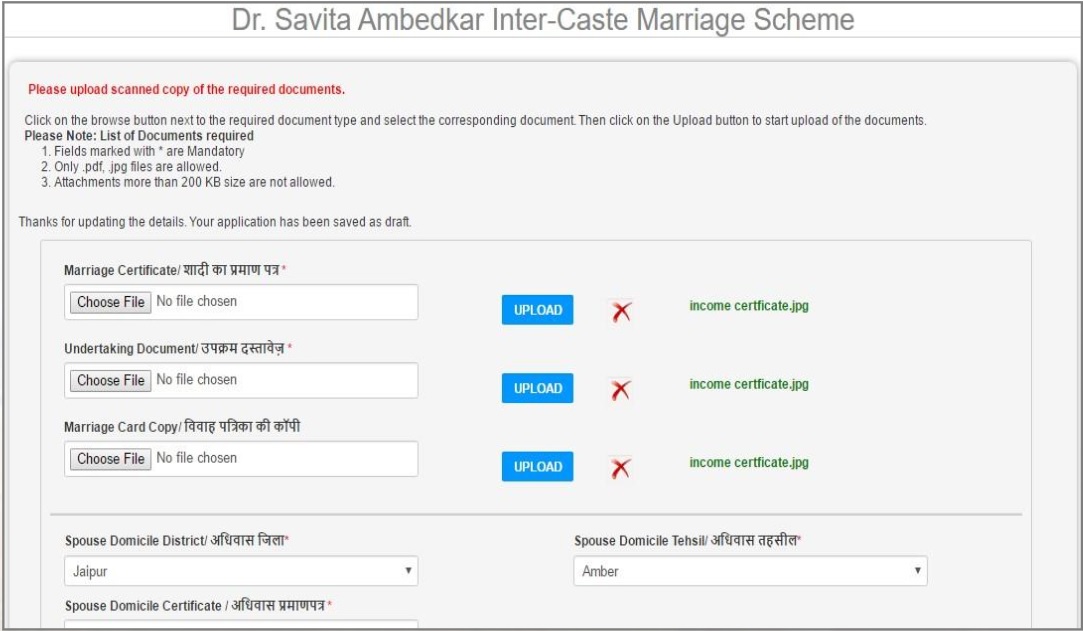 Note : Jaipur district contains rural and urban tehsil. Applicant need to select tehsil when jaipur district selected.
Step 11 : Application number will generate when application form completed. Application forwarded to verifier to verify application.

Step 12 : Application will appear over applicant dashboard under "My Application" with the current status of application where user can view his application.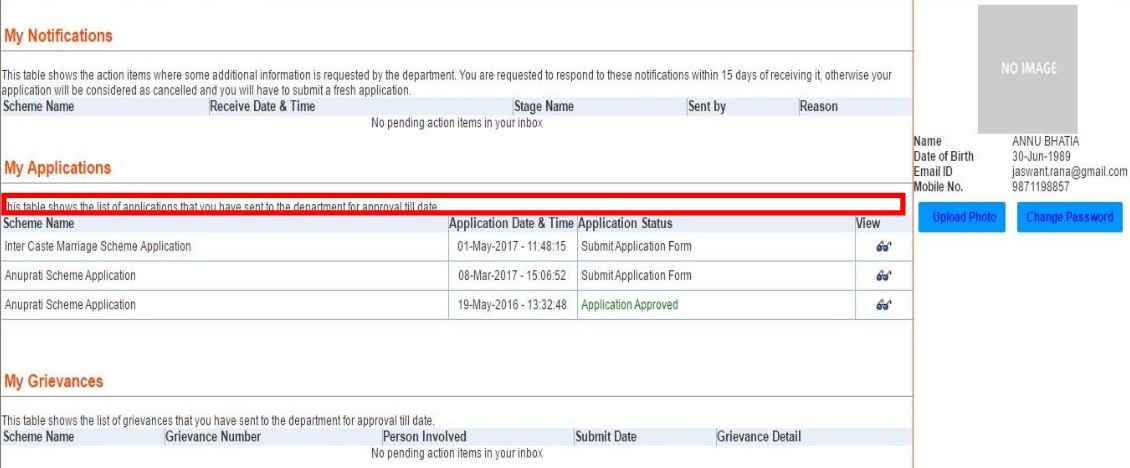 Step 13 : To view application, click on view symbol appearing under view column. Application will be forwarded to verifier corresponding to application's domicile district.
Guidelines :
https://www.scholarships.net.in/uploads/pdf2020/42599-GL.pdf
Scheme Benefit
The couple will be able to claim Rs. 2.5 lac within one year of registration of marriage for purchase of household goods.