GATE Academy Scholarship Test 2020 : gateacademy.co.in
You can ask questions or answer questions about this scholarship.
Please go to the bottom of this page.
Organisation : GATE Academy
Scholarship Name : Scholarship Test 2020
Applicable For : Engineering Students
Exam Date : 20th February 2020
Website : https://www.gateacademy.co.in/index.php
GATE Academy Scholarship Test
Scholarship test for dropper batch on 20th Feb at 11AM. New dropper batch will starts from 20th February at 5:30pm for EE/EEE/EC/IN/CE/ME Branch.
Related / Similar Scholarship : Unacademy Scholarship Test 2020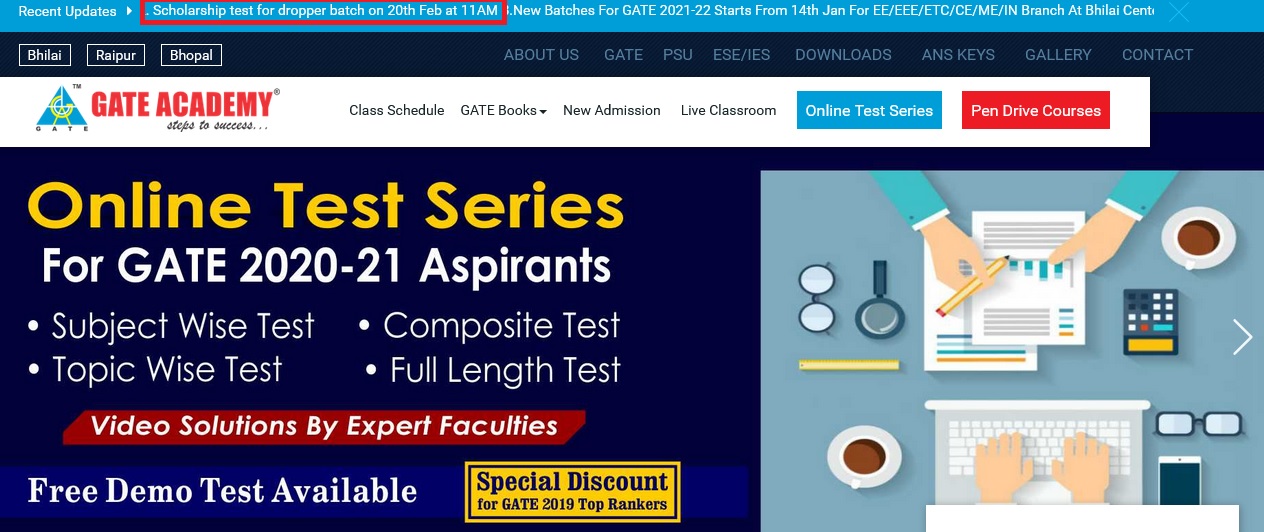 Get a chance to avail 100% scholarship. Second Batch For GATE 2021-22 Starts From 19th Feb For EE/EEE/ETC/CE/ME/IN Branch At Bhilai Center
How to Register?
Just follow the below steps to register for GATE Academy Scholarship Test 2020.
Steps :
Step 1 : Go to the following link https://ost.gateacademy.co.in/login
Step 2 : Next, click on the "New Registration" link.
Step 3 : Fill the Registration Form with the required details.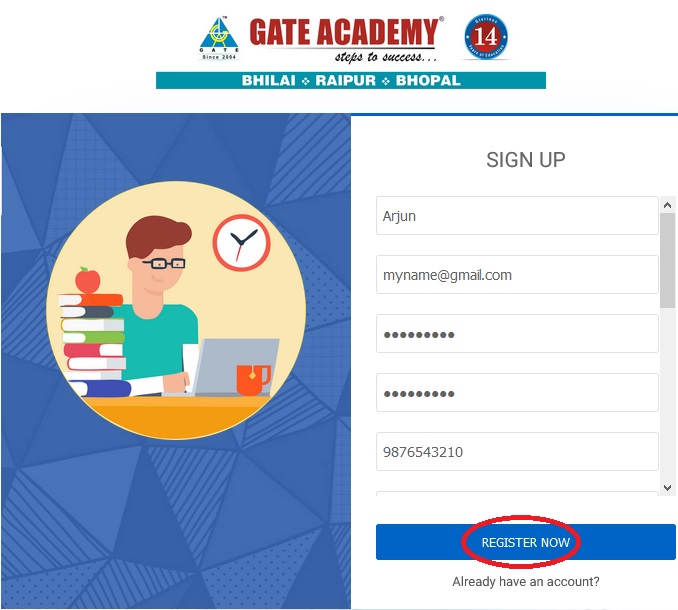 Step 4 : Upload your Profile Picture and click on "Register Now" button.
Step 5 : Already registered user can directly login and apply for the Scholarship Test.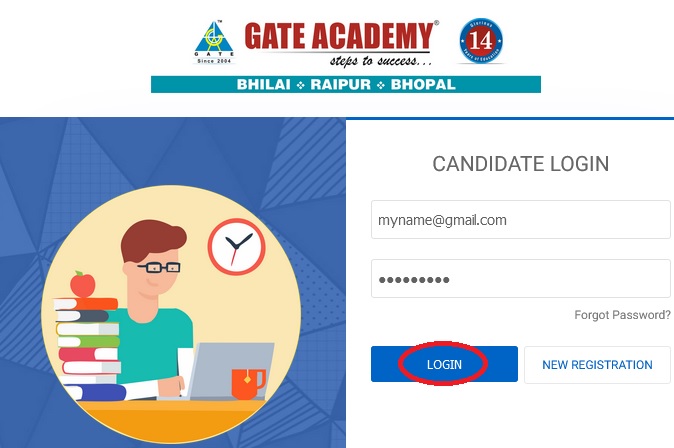 What Is GATE?
Graduate Aptitude Test in Engineering, is conducted jointly by the Indian institute of science and seven Indian Institutes of Technology (Bombay, Delhi, Guwahati, Kanpur, Kharagpur, Madras and Roorkee) on behalf of the National Co-Ordination Board, Department Of Higher Education, Ministry Of Human Resource Development & Government Of India.
The GATE score of a candidate reflects the relative performance level of a candidate. The score is used for admissions in various post-graduate education programs.
** Number of attempts – No Restriction
** GATE Score Validity – 3 years
** Age limit – None
** Eligibility – Only Final year & Pass out engineering students
Gate Exam Pattern :
Total Questions – 65
** Number of 1 marks Questions – 30
** Number of 2 marks Questions – 35
Total Marks – 100
Duration – 3 hours
Subjects :
** General Aptitude – 15 Marks (Multiple Choice Questions – MCQ)
** Core Subjects & Engineering Mathematics – 85 Marks (MCQ & Numerical Answer Questions)
Online Test Series
ALL India Online Test Series,GATE Academy GATE Online Test Series helps students in preparation and Continuous evaluation of their technical skills Registration are open for GATE 2020.
FAQs
1. Can I download the test papers?
Test papers cannot be downloaded, but it is possible to refer the test papers/solutions whenever you like.
2. I forgot my password?
Go to login page and click on forgot password; automatically password will be mailed to your registered E-mail ID.
3. Is it possible to refer the questions/solutions of test paper-1 which I had appeared 1 months back?
Questions along with the solutions will be available up to the last day. Whenever you want to refer, you can log in and refer the questions/solutions of the test which you had appeared before.
4. Types of questions expected in GATE 2020?
Numerical Answer and Multiple Choice type questions will be asked in GATE-2020, and these types of questions are also included in GATE ACADEMY'S Online Test Series.
5. Is there any fee refund process?
No, the fee is non refundable.
About Us :
Over the past 14 years, the team has developed the course curriculum and teaching methodology for the GATE examination. The design, development and delivery of each of the programs offered at The GATE ACADEMY incorporates the best teaching practices relevant to the tests.