University of Commons India Agri Fellowship 2019 : universityofcommons.com
Organization : University of Commons
Fellowship Name : India Agri Fellowship 2019
Applicable For : Undergraduates and postgraduates (20-40 years)
Application Last Date : 15th March 2019
Website/Apply Online : https://www.universityofcommons.com/apply/
You can now ask your question on this scholarship.
Ask here
(OR) Go to the bottom of this page for comments.
UoC India Agri Fellowship
University of Commons invites applications for India Agri Fellowship 2019. India Agri Fellowship aims to plug gaps in agri-value chain by empowering small & marginal farmers.
Related : Jawaharlal Nehru University Kodikara Fellowship Programme 2019 : www.scholarships.net.in/35996.html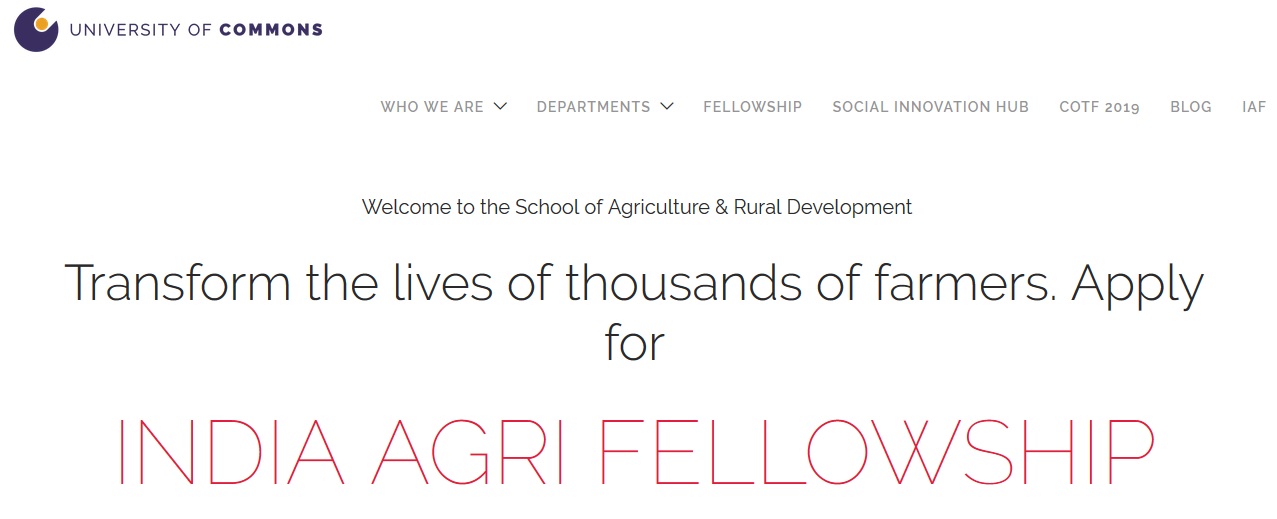 Eligibility
To be eligible for this fellowship, an applicant must-
** Hold a Bachelor's or Master's degree in Agriculture, Social Work or Business Administration
** Be 20 to 35 years of age
** Have the knowledge of Telugu (Mandatory) and Hindi or English as the secondary language
** Be open to working with the farmers in rural Andhra Pradesh
** Demonstrate a strong academic or extra-curricular performance in the last engagement
Note : Previous volunteering and corporate experience will be given preference.
How to Apply?
Just follow the below steps to apply for the India Agri Fellowship 2019.
Steps :
Step 1 : Go to the official website of India Agri Fellowship online application portal through provided above.
Step 2 : Provide personal details including name, email, contact, address and educational details.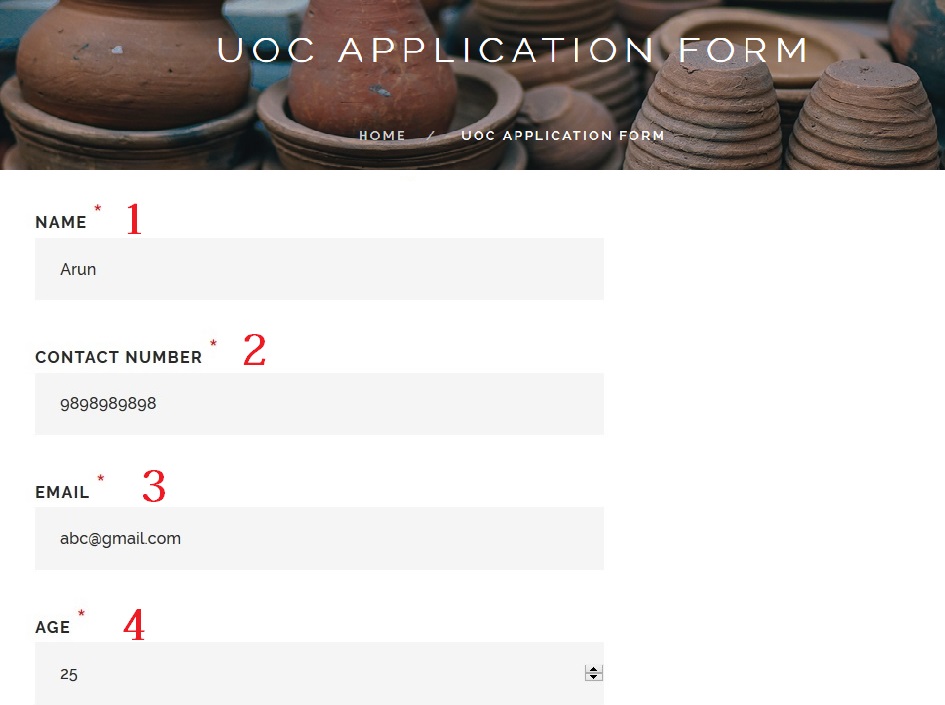 Step 3 : Answer the relevant questions, provide the statement of purpose and select the relevant skills.
Step 4 : Submit the application.
About Fellowship
India Agri Fellows with University of Commons commit one year, full-time, to providing their farmer friends with the opportunities that can put them on a different life path.
The Fellowship journey is one of coaching and learning, of working for farmers while developing your leadership. IAF Fellows are on a mission to assist farmers climb out of poverty and through this, they develop a long-term commitment to multiplying that impact as Alumni.
Each Fellow is assigned a group of farmers in one of Mindtree's locations, and charged to coach farmers directly or through a non-profit partner, adhering to core values and to give their farmers access and exposure they need to reach their personal, long-term visions.
Fellowship Stipend
India Agri Fellows will be provided a sum of Rs. 3,00,000 spread over 12 months as stipend to cover living, travel and food costs during the fellowship.
Notification :
https://www.scholarships.net.in/uploads/pdf2019/36142-Advt.pdf
Training & Support
Mindtree provides IAF Fellows with extensive training and support throughout the course of the Fellowship. Designed to equip Fellows with the knowledge, skills and mindsets to become successful coach to farmers, our support is both pre-service and in-service
Induction & Training :
Fellows undergo a rigorous three-week residential training program in Bangalore that focuses on classroom practice and leadership development at Mindtree Campus.
Ongoing Support :
Throughout the two years, Fellows receive ongoing support through a combination of in-person training sessions, leadership forums, as well as online training courses and resources.
In addition, each Fellow has a full-time Program Manager who provides on the ground, intensive technical, leadership and emotional support.
Important Dates
** Application Last Date – 15th March 2019.
** Shortlist Announcement 20th March 2019.
** Face to Face / On Call Interviews – 25th March 2019.
** Results & Wait List – 30th March 2019.
** Fellowship Begins – 20th April 2019.