BTSE Bihar Talent Search Scholarship Examination 2020 : btse.org.in
Organisation : Mployd Edutech Pvt.Ltd.
Scholarship Name : BTSE 2020 Bihar Talent Search Scholarship Examination
Applicable For : Class 7th,8th, 9th & 10th Students
Applicable State : Bihar
Last Date : 30.05.2020
Exam Date : 28th June 2020
Website : http://btse.org.in/Default.aspx
You can ask questions or answer questions about this scholarship.
Please go to the bottom of this page.
Bihar Talent Search Scholarship Examination
Online and Offline application form of 7th Session will be starts from 1st January 2020.
Related / Similar Scholarship :
BIA Patna Common Aptitude Test For Scholarship 2020
BTSE provide an opportunity for student to minimize the obstruction in education life by providing scholarship to meritorious student for class 7th to 10th all over the Bihar for both Hindi as well as English medium.
BTSE Eligibility
Examinations conducted by Bihar Talent Search Examination (BTSE) are for the meritorious students who has passed 7,8,9 & 10.
BTSE Online Application

Please follow the below steps to apply for Bihar Talent Search Scholarship Examination 2020.
Step 1 : Visit the official website of Bihar Talent Search Scholarship Examination provided above.
Step 2 : Then, Click 'How to Apply' tab in the menu bar and Select which class you want to apply in the drop down list.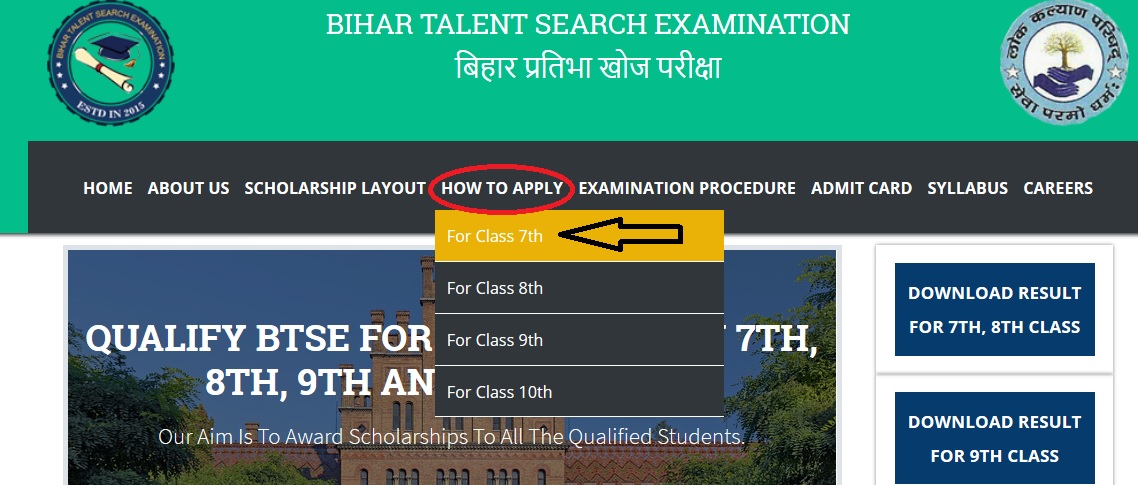 Step 3 : Next Click 'Apply Online' link in that page.

Step 4 : To fill out the Registration form, you must be signed in. Click Sign in to Continue.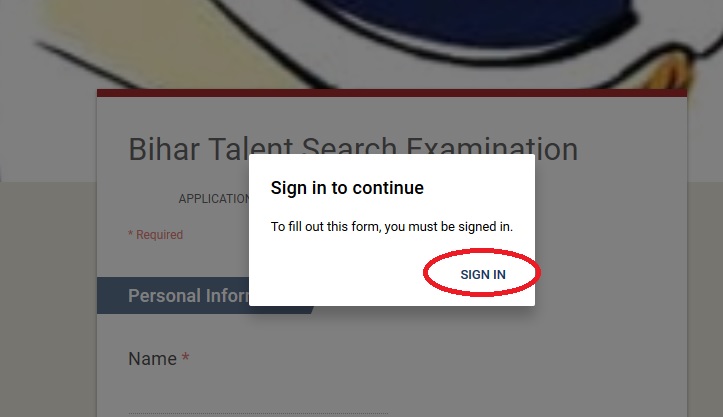 Step 5 : Enter your Email id and Password for Sign In and Click Next button.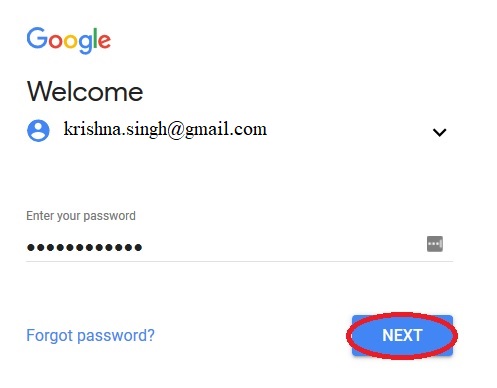 Step 6 : Fill your Personal Information with the following details,
i. Enter your Name * [Sri Krishna Singh]
ii. Enter your Father Name [Ram]
iii. Enter your Mother Name [Saraswati]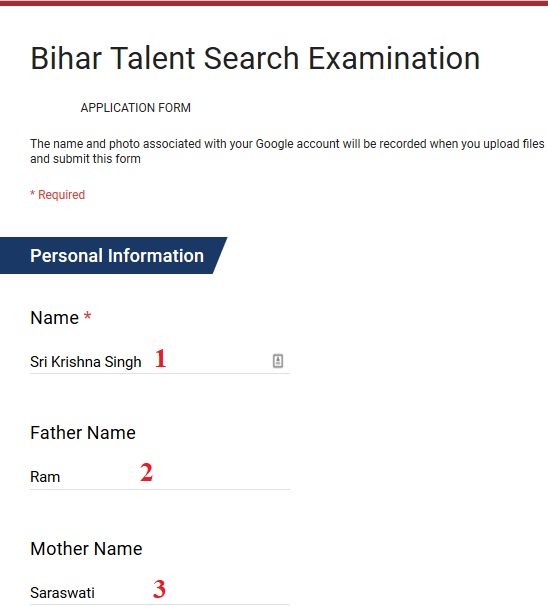 iv. Enter your Date Of birth * [10/06/2005]
v. Select your Gender [Male/Female]
vi. Enter your Contact No * [9988776655]
vii. Enter your Correspondence Address [11/A, GPO campus, Patna, 800001]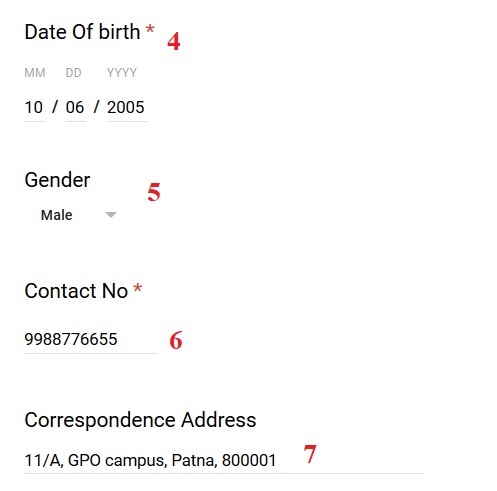 viii. Enter your Email ID * [krishna.singh@gmail.com]
ix. Select Referred by *
x. Click Next button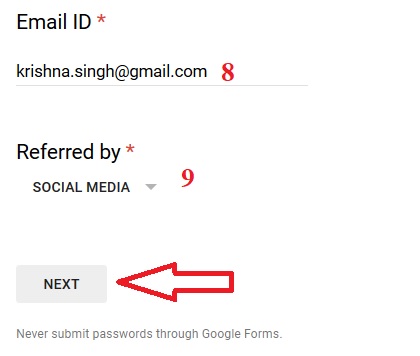 Step 7 : Next Enter your Educational Information like Name of Address of school/Institution, Type of Institution in which studding, Class, Previous Class percentage and Accept the declaration
Step 8 : Then, fill the remaining part of information to complete your Registration.
Note :
Duly filled in application form, will be allowed submission only along with following
** Attach Recent passport size photograph – The dimensions of the photograph should be 3.5 x 4.5cm width. Scanned photograph should be in jpg, png, jpeg format for online submission.
** A valid personal e-mail ID and contact number.
** Application fees of Rs. 200/- using Debit / Credit card / Net banking.
Download Admit Card
Just follow the below steps to download the e-Admit card for Class 7th, 8th, 9th & 10th Students (Bihar)
Steps :
Step 1 : Go to the following link [http://btse.org.in/searchadmitcard.aspx]
Step 2 : Enter the Candidate Name [Raj]
Step 3 : Enter Your Application No. [1111111111]
Step 4 : Click on "Proceed" button

BTSE Exam Pattern
The pattern and syllabus for BTSE examination would be similar as provided in school syllabus i.e English, Mathematics and Science only general Knowledge is additional.
| | | | |
| --- | --- | --- | --- |
| Class | Duration of Exam | Syllabus | Weightage |
| 7th | 90 Minutes | English, Math, Science, G.S | Each topic carry 20 marks. |
| 8th | 90 Minutes | English, Math, Science, G.S | Each topic carry 20 marks. |
| 9th | 90 Minutes | English, Math, Science, G.S | Each topic carry 20 marks. |
| 10th | 90 minutes | English, Math, Science, G.S | Each topic carry 20 marks. |
All questions will be objective-type in nature with multiple choice question (MCQ) question to answer. There will be no negative marking for incorrect answers
Student will be given OMR (Optical mark recognition) where participant has to shade the correct option.
Examination Center
| | |
| --- | --- |
| Sr. No. | Exam Center |
| 1 | Patna |
| 2 |  Muzaffarpur |
| 3 | Bhagalpur |
| 4 | Sasaram |
| 5 | Siwan |
| 6 | Vaishali |
| 7 | Madhubani |
| 8 |  Aara |
| 9 | Kaimur |
| 10 | Gaya |
| 11 | Aurangabad |
| 12 | chhapra |
| 13 | Darbhanga |
| 14 | Motihari |
| 15 |  Jehanabad |
| 16 |  Arwal |
BTSE Exam Schedule

| | | |
| --- | --- | --- |
| S. NO. | Schedules | DATE |
|  1. |  Date of Notification for New Session |  1st January 2020 |
|  2. |  Last date for submission of application |  30th May 2020 |
|  3. |  Download E-Admit card |  10th June 2020 |
|  4. |  Last date for corrections of admit card |  15th June 2020 |
|  5. |  Date of  Examination |  28 June 2020 |
|  6. |  Timing Of Examination |  Will be mentioned in admit card |
|  7. |  Declaration of result |  Will be 19th July 2020 |
|  8. |  Scholarship Distribution |  Will be 26th July 2020 |
Scholarship Layout
| | | |
| --- | --- | --- |
| Section | Marks in BTSE | Scholarship |
| A | 91% TO 100% | 20,000+Laptop |
| B | 81% TO  90% | 15,000+Notepad |
| C | 71% TO  80% | 10,000+Tab |
| D | 61% TO  70% | 5,000+Smart Watch |
| E | 51% TO  60% | Gift Hamper |